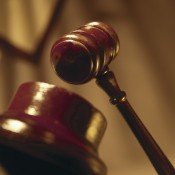 Monday, Dec. 6
6 p.m., Jackson Arts Collective Monthly Meeting, at The Commons at Eudora Welty's Birthplace (719 N. Congress St.). The Collective Steering Committee meets to discuss business of the previous month and listen to local artist proposals for collective sponsorship of events that fall in line with its mission. Open to the public. Call 601-497-7454.
7 p.m., Southern Writers at Millsaps College, Ford Academic Complex (1701 N. State St.). Stokes McMillan and Alex Heard speak as part of the Millsaps Arts and Lecture Series. $10; call 601-974-1130.
Tuesday, Dec. 7
4:30 p.m., Holiday Open House at Mississippi Center for Nonprofits (921 N. President St., Suite C). Everyone is welcome, and members are welcome to bring someone along to introduce to the center. Food and drink will be served. Free; call 601-968-0061.
5 p.m., Tackling Your Taxes: A Tax Talk at Richard Wright Library (515 W. McDowell Road). Hear H&R Block tax professionals address topics such as unemployment, filing status, who to claim and the earned income tax credit. Free; e-mail [e-mail missing].
5 p.m., Student Helping Others Planetwide (S.H.O.P) at Jackson Medical Mall (350 W. Woodrow Wilson Ave.). Students in the JPS Open Doors Gifted Education Program host the alternative gift market. All gifts purchased benefit needy causes in the U.S. and developing nations. Call 601-960-8310.
5:30 p.m., Jackson Public School Board Meeting at Jackson Public Schools (621 S. State St.). The JPS School Board meets for its discipline session, open to the public. Free; call 601-960-8700.
6 p.m., Financial Education Seminar at 3000 Fondren Building (3000 Old Canton Road), in suite 550. Hosted by CredAbility, certified budget and credit counselors lead the seminar. Pre-registration is preferred but not required. Free; call 601-362-7284.
Conference on High Technology Dec. 7-8, at Jackson Convention Complex (105 E. Pascagoula St.). Hosted by the Mississippi Technology Alliance, the conference includes breakout sessions and presentations by entrepreneurs and investors Jim Barksdale and Bill Rancic. The conference kicks off with the Innovators Hall of Fame Awards Gala Dec. 7 at 6 p.m. $100 gala, $65 conference; call 601-842-2291.
Mustard Seed Fundraiser Dec. 7-8. Eat at Broad Street (4465 Interstate 55 N.), BRAVO! (4500 Interstate 55 N.) or Sal and Mookie's (565 Taylor St.), presents a special coupon, and the restaurant will donate 10 percent of the value of your meal to the Mustard Seed. Call 601-992-3556.
Wednesday, Dec. 8
10:30 a.m., "Contemporary Issues: Information and Technology" at readytalk.com. This webinar addresses how technology can be used to increase organizational efficiency. $15, members free; visit msnonprofits.org.
7 p.m., Cash In On the Internet: Free Internet Marketing Seminar"\ at Regency Hotel (400 Greymont Ave.). Internet guru Cedrick Harris will share his secrets for Internet marketing that have made him money throughout his career. Free; call 601-456-0214.
Thursday, Dec. 9
2 p.m., Holiday Open House at Disability Rights Mississippi (Regions Plaza, 210 E. Capitol St., Suite 600). The public is welcome to come and tour the organization's new location. Please RSVP. Call 601-968-0600.
6 p.m., Precinct 2 COPS Meeting at Jackson Police Department, Precinct 2 (711 W. Capitol St.). These monthly meetings are designed to help resolve community issues or problems, from crime to potholes. Call 601-960-0002.
6 p.m., Shop With a Doc at Walmart (5520 Highway 80 East, Pearl). This fundraiser benefits children from limited-income families who are burn victims. Each child will be given a gift card to spend on whatever they wish. The Mississippi Firefighters Memorial Burn Association sponsors the event. $150 to sponsor one child; call 601-540-2995.
8 p.m., Runway for a Cause at New Jerusalem Church (5708 Old Canton Road). J. Bolin hosts this fashion show and fundraiser to help needy families during the holiday season. Toys or canned food donations welcome; call 601-918-4051.
Friday, Dec. 10
Noon, Statehood Day at Old Capitol Museum (100 S. State St.). Celebrate Mississippi's 193rd birthday with an address by former governor William F. Winter. A reception follows. Call 601-576-6800.
Through Dec. 10

Youth Cartoon Basketball League Registration at Jackson Medical Mall (350 W. Woodrow Wilson Ave.). The Department of Parks and Recreation is currently conducting registration for the upcoming season. Youth ages 6-14 may participate. The deadline for registration is Dec. 10. The league divisions are divided into four separate age divisions, and games begin Jan. 7. Registration requirements include a copy of a birth certificate and a photograph. $10 registration fee; call 601-960-0471.
Poetry Out Loud National Recitation Contest. Poetry Out Loud (POL) is a program that encourages students in grades 9-12 to learn about great poetry through memorization, performance and competition. Schools must submit a registration form by Dec. 10. All registered schools receive a training kit to help prepare their student contestants. Three regional contests will take place in February, the state finals are on March 10 and the national finals are April 27-29 in Washington, D.C. Call 601-823-0642.
Saturday, Dec. 11
9:30 a.m., Mother/Daughter Brunch at Baptist Medical Center (1225 N. State St.), at Baptist for Women. Drs. Erica Ory and Barbie Sullivan help prepare your adolescent daughter for what's ahead. Hart Wylie discusses self-image, relationships, communication and emotions. $5; call 601-948-6262 or 800-948-6262.
5 p.m., Autistic Advancement Fundraiser at Hal & Mal's (200 Commerce St.). The theme is "Looking Beyond the Autism Spectrum." The event includes a light show by Davaine Lighting, a Twitter feed, a slide show, a silent art auction, food from local restaurants and entertainment from artists including Rhonda Richmond, Caroline Crawford, Scott Albert Johnson, Taylor Hildebrand and Cody Cox. Ten percent early bird discount for advance online ticket purchases. $30, $50 couples, $15 students; e-mail [e-mail missing].
Monday, Dec. 13
10 a.m., Levee Board Meeting at Flowood City Hall (2101 Airport Road, Flowood). Members of the Rankin-Hinds Pearl Flood and Drainage Control District hold their monthly meeting. Call 601-939-4243.
Through Dec. 18

Greater Belhaven Market at Mississippi Farmers Market (929 High St.). Buy local fresh produce or other food or gift items. The market is open every Thursday and Saturday from 8 a.m.-2 p.m. Free admission; call 601-506-2848 or 601-354-6573.
Telling Tales at Old Capitol Museum (100 S. State St.). The series for elementary children features stories and crafts. The program is Fridays at 3:30 p.m. and Saturdays at 10 a.m. The Cat in the Hat will make an appearance Dec. 17. Free; call 601-576-6800.
Through Dec. 31
Food for Thought at Old Capitol Museum (100 S. State St.). Visitors are invited to donate books and non-perishable foods all month. Special programming for school groups will highlight the value of good citizenship. Call 601-576-6800.


Restaurant Rave Call for Contestants at Jackson Convention and Visitors Bureau (111 E. Capitol St., Suite 102). Write a rave review in 100 words or less about your favorite Jackson restaurant and submit it by Dec. 31, and you could win a dinner for four. The winning restaurant review will be featured on visitjackson.com and the bureau's Facebook and Twitter accounts. E-mail your review to [e-mail missing] with the word "RAVE" in the subject line. Include your full name, telephone number and e-mail address. Entries can also be submitted through visitjackson.com by clicking on the "Want Free Food?" banner on the home page. Call 601-960-1891.


Through Feb. 28

Jackson State University Alumni Association Membership Drive. The Jackson-Hinds chapter is currently seeking new members to join the association. $25 membership; e-mail [e-mail missing].


Through May 27


After-School Enhancement Program at Jackson Medical Mall (350 W. Woodrow Wilson Ave.). The City of Jackson Department of Parks and Recreation's program is Tuesdays, Wednesdays and Thursdays from 9 a.m.-3:30 p.m. Youth ages 7-12 may participate. Activities include studying and learning during homework sessions, listening to guest speakers, and participating in arts and crafts. Immunization compliance is required. Parents and guardians must also provide transportation and food each day. Registration continues until all slots are filled. Free; call 601-960-0471.


Through May 31


Summer Camp Open Enrollment at Jackson State University (1400 John R. Lynch St.). Kids Kollege is now accepting applications for the Classic Summer Camp and the CDF Freedom Schools Summer Program, which \ take place in June and July. Participants can take educational classes in math, science, and reading as well as recreational courses in sports, dance, and art. Children ages 5-17 are eligible. Call the office for fees at 601-979-1142.


Ongoing


Medical Mall Moment Report at WOAD 1300 AM. Find out about the Jackson Medical Mall Foundation's current activities every second Friday of the month at 8:30 a.m. Call-ins to 601-995-1400 are welcome. Send your questions and comments in advance to [e-mail missing] or call 601-982-8467 for more information. The broadcast is also available on jacksonmedicalmall.org. 


Cancer Rehab Classes at Baptist Medical Center (1225 N. State St.), in the Activity Room of the Hederman Cancer Center on Tuesdays and Thursdays at 2 p.m. The class helps cancer patients enhance cardiovascular strength, endurance, their immune system and bone density. It helps to increase overall strength and stamina, decrease fatigue and weight loss, and improve digestion. Registration is required. Free; call 601-948-6262 or 800-948-6262.


You Have the Mic at Afrika Book Cafe (404 Mitchell Ave.). The open political forum for discussing Jackson's current issues is hosted by Othor Cain and Mista Main of Hot 97.7 FM on Mondays from 6-8 p.m. E-mail [e-mail missing].


Ask for More Arts Call for Artists. Ask for More Arts is currently seeking artists to work with children in grades K-5 in the Jackson Public Schools district. Parents for Public Schools of Jackson is the convening partner. Call 601-969-6015.


Farmers' Market at Mississippi Farmers Market (929 High St.). Shop the Mississippi Farmers Market for fresh locally grown fruits and vegetables from Mississippi farmers, specialty foods, and crafts from local artisans. The market is open every Tuesday, Thursday and Saturday from 8 a.m.-2 p.m. Call 601-354-6573.


Farmers' Market at Jackson Roadmap to Health Equity Project's Farmers' Market (2548 Livingston Road). Buy from a wide selection of fresh produce provided by participating local farmers. Market hours are noon-6 p.m. on Fridays, and 8 a.m.-3:30 p.m. on Saturdays. Free admission; call 601-987-6783.


Events at Pearl Public Library (2416 Old Brandon Road, Pearl). Free; call 601-932-2562.
• Weekly Storytime. Each Tuesday, Baby Bookworms Storytime for children ages birth-36 months is at 9:30 a.m., and Preschool Storytime for children ages 3-6 is at 10:30 a.m. The event includes stories, rhymes and music, and a puppet show on the last Tuesday of the month.

• Pearl Peanuts Afterschool Program through May 25. On Wednesdays at 4 p.m., children in grades K-6 enjoy stories, crafts, snacks and special activities such as cooking, gardening and puppetry.


Youth Women's Cycling Group in Ridgeland. Get fit while participating in a fun, recreational environment Saturdays at 10 a.m. The club is for young girls ages 13-17. Free; call 601-559-5577.


More stories by this author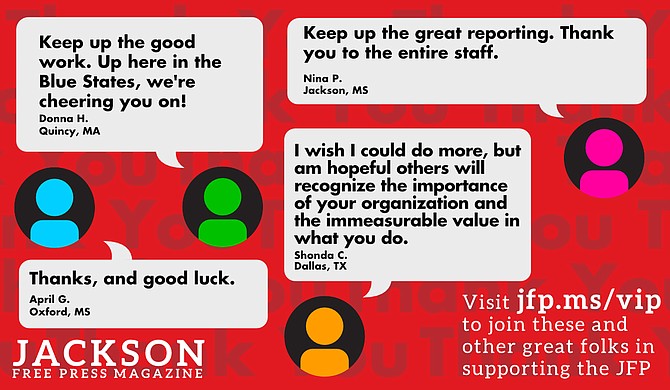 Thanks to all our new JFP VIPs!
COVID-19 has closed down the main sources of the JFP's revenue -- concerts, festivals, fundraisers, restaurants and bars. If everyone reading this article gives $5 or more, we should be able to continue publishing through the crisis. Please pay what you can to keep us reporting and publishing.