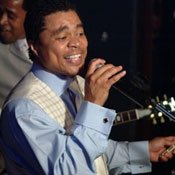 The 31st Annual Farish Street Heritage Festival celebrates African American history in a revitalizing neighborhood that, in its prime, was a center of commerce and culture for Jackson's black community. Farish Street is listed on the National Register of Historic Places. Festival events will be held throughout the city.
The pre-festival activity will be the Inaugural Farish Street Heritage "Hall of Fame" Gala on Thursday, Sept, 17, at the Roberts Walthall Hotel, 225 E. Capitol St. The Farish Street Heritage Festival board of directors and Lee King Production will honor seven inaugural Hall of Famers: Dr. Albert B. Britton Jr. (medicine); Dr. A .H. McCoy (dentistry); the late R. Jess Brown (government/law); the late Thelma L. Sanders (business), Willora Ephram/Peaches Restaurant (business); the Rev. James Rundles, Sr. (religion): and the Crystal Palace (entertainment).
To buy tickets for the gala, call Alberta Ross-Gibson at 601-948-5667.
Beginning Friday, Sept. 18, at 6 p.m., a pep rally and step show on the festival grounds will build excitement for the WC Gordon Classic football game on Saturday when Jackson State University hosts rival Grambling State University at Veterans Memorial Stadium. Kickoff is at 3 p.m. The free pep rally will showcase JSU's J-Settes dance line as well as the cheerleaders and football team. The cheering will continue as JSU fraternities and sororities compete for the title of best step team.
On Saturday Sept. 19 festival-goers will be treated to a concert of old-school funk, and rhythm & blues in the Farish Entertainment District. The line-up features Grady Champion at 7:10 p.m., Zac Harmon at 8:10 p.m., Midnight Star (whose hits included "No Parking On The Dance Floor") at 9:20 p.m., Eddie Cotton at 10:30 p.m. and Original P at 11:40 p.m. Gates open at 4 p.m.
Tickets for the festival are $10 in advance and $15 at the gate. Advance tickets are available at all Bebop locations, Bully's Restaurant and Bama Record Shop on Bailey Avenue. For more information, see the website http://www.farishstfestival.com
More like this story
More stories by this author