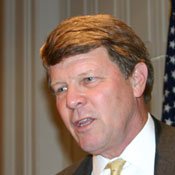 Heard that Jackson is one of the "most dangerous" cities? Read the fine print.
As an ongoing exercise, the FBI has compiled crime data from law enforcement agencies across the country since 1930. The agency releases its data for the previous year in its "Crime in the U.S." reports (formerly known as the Uniform Crime Reports, or UCR) in June. As regular as autumn following spring, independent publisher CQ press then repackages the FBI's statistics into its crime rankings publications, adding the current year's date and price tags of $65 to $125, depending on the delivery mode (hard-copy vs. electronic data).
Just as predictable is mainstream media's sensationalism of the CQ rankings. "Jackson Ranked 9th 'Most Dangerous City'" trumpeted WAPT on its Web site yesterday.
Within the past few days, CQ press released "City Crime Rankings 2009-2010" using the FBI's 2008 statistics. In to its own marketing materials, CQ Press disregards specific FBI concerns over using their numbers. CQ cites the discontinued FBI "crime index" crimes, including violent crimes (murder, rape, robbery and aggravated assault) and property crimes (burglary, larceny-theft, motor vehicle theft and arson).
"The FBI discontinued use of this measure in 2004 because its officials and advisory board of criminologists concluded that the index was no longer a true indicator of crime," CQ states in its "methodology" document, stating that the FBI felt the high incidence of larceny-thefts skewed their results.
"While the FBI considers how it will replace the Crime Index, 'City Crime Rankings' continues to provide total crime numbers, rates, and trends for U.S. cities and metropolitan areas as a service to readers," the document continues. "We offer a cautionary note, however, that in 2008, larceny-theft comprised 59 percent of all reported crimes."
CQ's answer to the FBI's concern is simply to drop the larceny-theft numbers altogether, along with arson, inexplicably, using all four of the violent crime categories and adding burglary and motor vehicle theft numbers. Then, CQ compares the raw crime numbers for each type of crime for a particular city to the national average, then comes up with a score for each city, where it gives equal weight to all crimes and sums them up.
"The problem that we have with those rankings is that they place too much emphasis, give too much numerical value to property crimes," Jackson spokesman Chris Mims said. "It's just simply not a true outlook of the statistical data in the city of Jackson."
CQ's methodology seems to completely disregard the FBI's warning on how the UCR numbers should be used. Go to the FBI Web site to review the primary source of the data, and you see this warning:
"Each year when Crime in the United States is published, some entities use reported figures to compile rankings of cities and counties. These rough rankings provide no insight into the numerous variables that mold crime in a particular town, city, county, state, or region. Consequently, they lead to simplistic and/or incomplete analyses that often create misleading perceptions adversely affecting communities and their residents."
The warning suggests that CQ's crime-ranking publications are "simplistic and/or incomplete analysis." They do not provide insight into the types of crimes that have occurred in a city, for example, because all crimes are considered the same. One cannot discern from the CQ rankings whether a city is plagued with murders or car thefts.
"Valid assessments are possible only with careful study and analysis of the range of unique conditions affecting each local law enforcement jurisdiction," the FBI's caution continues. "The data user is, therefore, cautioned against comparing statistical data of individual reporting units from cities, metropolitan areas, states, or colleges or universities solely on the basis of their population coverage or student enrollment."
The 2008 data CQ Press uses also differ dramatically from Jackson crime statistics for 2009, which show decreases in nearly every category. Jackson Police Department crime statistics released last week show that the city has seen 37 homicides this year as of Nov. 26, down from 60 at the same time last year, a decrease of 62 percent. Violent crime has decreased nearly 11 percent from 2008, with officers reporting fewer violent crimes in every category.
Overall, property crimes have increased less than one percent over last year, but that increase is entirely due to increases in auto and house burglaries, which have each increased roughly 6 percent. Auto thefts, business burglaries and grand larcenies are all down for the year, however.
Ben Allen, President of Downtown Jackson Partners, urged news media to consider the CQ Press rankings in context.
"If you Google 'Most Dangerous Cities in America,' about six different methodologies will come up," Allen said. "The issue that I have with the (CQ rankings) is that most sites take the big six felony violent crimes, which are murder, rape, armed robbery, aggravated assault, kidnapping and arson."
In rankings that use only those felony violent crimes as indicators of danger, Jackson performs much better, Allen noted. A Forbes Magazine list using only violent crimes from the same 2008 data did not include Jackson in the top 15 most dangerous cities, but did include many peer cities in the Southeast like Memphis (#2), Little Rock (#7), Nashville (#9) and Baton Rouge (#12).
The FBI's voluntary crime-reporting program estimates that its "Crime in the U.S." data covers roughly 95 percent of the country's population, with a marked decrease into rural areas, with only 87.6 percent of populations "outside metropolitan areas" represented. Although the agency provides law enforcement with uniform guidelines for reporting crime, the onus for accurate reporting is on individual enforcement entities.
"One city may report more crime than a comparable one, not because there is more crime, but rather because its law enforcement agency, through proactive efforts, identifies more offenses," the FBI reports on its Web site. "Attitudes of the citizens toward crime and their crime reporting practices, especially concerning minor offenses, also have an impact on the volume of crimes known to police."
Allen echoed the FBI warnings when he talked about the CQ Press ranking methodology.
"It's not that I'm apologizing for the crime, but there are three kinds of lies—lies, damn lies and statistics," Allen said. "I have been car-jacked, my house has broken into three times, my office twice—I don't have on rose-colored glasses. But you have to compare it to other cities of your size. You can take these statistics, but it's an unfair comparison."
Previous Comments
ID

153635

Comment

http://www.fbi.gov/ucr/cius2008/rankingmessage.htm Above is the website that is the "Genesis" of all of these reports. Please go there and note the FIRST thing to pop up.

Author

Ben Allen

Date

2009-11-24T15:01:37-06:00