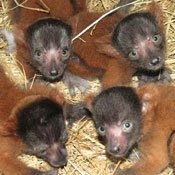 Monday, Nov. 23
4 p.m., Jackson/Hinds Library System Board of Trustees meets at the Eudora Welty Library (300 N. State St.). The trustees will discuss matters concerning the local library system. Free; call 601-968-5825.
Thursday, Nov. 26
9 a.m., "Thanks Zoo Day" at the Jackson Zoological Park (2918 W. Capitol St.). The Jackson Zoo is offering free admission to everyone Thanksgiving Day. Free; donations accepted; call 601-352-2580.
Friday, Nov. 27
7 p.m., Inaugural "Surviving in the South" dinner at Schimmel's (2615 N. State St.). This black-tie benefit aims to raise money to keep the Hospice House of Hospitality secure for another 25 years. Call 601-981-1260 for cost and other information.
Nov. 27 through Dec. 23, "Christmas in Canton" Victorian Christmas Festival at Canton Historic Square. Come celebrate the joy of the season in the glow of hundreds of thousands of sparkling white lights. Closed Dec. 6. Costs vary; call 800-844-3369 for information.
More stories by this author