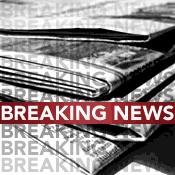 See: the JFP Election Blog for full election coverage + candidate interviews
Correction Appended Below.
The Jackson Free Press and journalist Othor Cain learned today that the Better Jackson PAC, which has been sending glossy pro-Marshand Crisler mailers for weeks to certain ZIP codes, had not filed campaign finance reports for either the primary or the runoff election as of close of business today, as required by state law.
At the request of the JFP and Cain, Jackson City Clerk Brenda Pree spent much of Monday trying to track down information on two organizations that are distributing flyers and mailers on behalf of Crisler. The mailer the Better Jackson PAC sent Friday, May 15, attracted the JFP's attention because it rehashed a campaign crime scare-tactic used in the past. Local attorney and Crisler supporter Wilson Carroll confirmed Friday that he is the treasurer of the group, but declined to say who else is involved or funding the group. He told us to "go through the channels."
Because there is no record of the Jackson-focused political action committee with the Mississippi Secretary of State's office, it must be on file in the Jackson City Clerk's office. However, Pree could find no record of the group registering there today. Finally, she asked for Carroll's cell number and called and asked him more about the "statement of organization for a political committee" that all such groups must legally file. He said he had faxed it to her and gave her the number he said he faxed it to—(601) 960-1092. That number is the office number for Councilman Charles Tillman, and is not a fax line.
Carroll then re-faxed a form to the city clerk he said he had faxed in April. The contact person, director and treasurer listed on the form, dated April 5, 2009, is Belmont Trapp, who serves on the board of directors of Our Fondren, alongside Carroll, who is the secretary of that group. Our Fondren is heavily focused on crime-watch activities in the Fondren neighborhood. Reached at her home tonight, Trapp would make no comment on the organization and whether or not it has filed the required reports. On the first call, she hung up abruptly on the reporter after saying a quick "thank you." When reached a second time, she referred all calls back to Carroll. She would not reveal the names of anyone else involved with, or contributing to, the PAC.
Reached on his cell phone, Carroll said tonight that the group had submitted a finance report for the runoff to the City Clerk's office after she spoke to him at the end of the day. He said he thought the group had not raised any money before the latest reporting period. However, the group sent glossy mailers out before the May 5, with photos of Crisler and Sheriff Malcolm McMillin together, urging people to vote for Crisler in the primary due to his crime plan and because he had taken a bullet. If the group raised more than $200 before the primary, state law requires that they file the pre-primary report, which must include funds that the PAC organizers injected into the group to pay for activities including sending the glossy mailers.
Last week, Trapp e-mailed the endorsement of Crisler by Weill to the Our Fondren e-mail list, and had to retract the e-mail because the group is a non-profit organization that cannot endorse candidates.
The city clerk said Monday that the Better Jackson PAC has not filed its campaign donor reports, which are due on the same dates as those for candidates. That means that the group has missed two deadlines for disclosing who has donated to their PAC and how much they have donated, leaving the group shrouded in mystery going into the runoff election Tuesday.
According to Miss. Code Ann. Sec. 23-15-801(c), "a political committee is any committee, party, club, association, political action committee or other group that makes contributions or disbursements of more than $200 aggregate in a calendar year toward influencing or attempting to influence voters." All political committees are required by state law to file both the statement of organization and reports of receipts and disbursements, just as the campaigns themselves do.
State law requires the statement of organization to include all officer names, and show a designated director and treasurer "who will be custodians of the books and accounts." This statement only included Trapp's name as director. Carroll was not listed, but said Friday that he is the treasurer.
Political committees also must file every required report until a termination report is filed saying they are taking no more contributions.
State law states that any candidate or person who violates the requirements will be charged with a misdemeanor and punished by a fine up to $3,000 or imprisoned up to six months, or both.
The Jackson Free Press has not yet ascertained the identity of the Committee for a Safer Jackson, which distributed flyers over the weekend and outside churches accusing Sen. John Horhn of selling his endorsement to Johnson and urging people to vote for Crisler. If you have information, please e-mail [e-mail missing].
The JFP will post PDFs of the Better Jackson PAC's campaign finance reports as soon as we get them Tuesday morning.
Correction appended: The story above originally said that the phone number Carroll gave for confirmation that he had faxed the paperwork to the City Clerk was the office line of Councilman Jeff Weill, which a worker in the City Clerk's office—not the City Clerk—told Othor Cain. Weill e-mailed overnight and said that it was, in fact, Charles Tillman's line, and the City Clerk confirmed that to Cain Tuesday morning.
Previous Comments
ID

147680

Comment

As a resident of Fondren for 20 years and a member of Our Fondren, I received the political email from Our Fondren that you mention that Trapp sent. I have been a street captain, almost since the organization's inception. I was absolutely incensed that such an email came out from Our Fondren and it was not signed. I immediately emailed the President of the Our Fondren and Mrs. Trapp, the X President,and another Board member with whom I communicate regularly regarding neighborhood code violations, explaining that no one had polled me about mayorial support and asking who sent the email. The President responded that he was looking into it. Mrs. Trapp responded that she sent it and to not be mad at anyone else about it. I expressed my extreme disappointment at Our Fondren being "used" to further any political candidate [though I used a stronger word that "used"] and asked for the email to be retracted. I also asked for the other candidate to get equal time. To date I have not received an email from Our Fondren giving the other candidate equal time. To say that I was disappointed that such a thing occurred is a huge understatement. As an Our Fondren member who has worked in that organization diligently to improve the quality of life in our neighborhood, I am still very angry that it has occurred and I feel personally used. The damage to Our Fondren that has been done by that email has yet to be measured since so much of what we accomplish as a neighborhood organization depends on our reaching out in trust and faith in each other to put the best interests of the neighborhood at the forefront.

Author

J.T.

Date

2009-05-18T19:50:18-06:00
ID

147681

Comment

Oy. Maybe they shouldn't have gone into politics.

Author

Ironghost

Date

2009-05-18T19:51:00-06:00
ID

147682

Comment

Nice! He told you to go through the channels. Looks like they missed a few channels on the way up the dial.

Author

Lady Havoc

Date

2009-05-18T19:53:24-06:00
ID

147683

Comment

BTW, I made a correction above to clarify that Trapp sent that e-mail to Our Fondren list.

Author

DonnaLadd

Date

2009-05-18T19:55:32-06:00
ID

147685

Comment

My, My what a tangled web we weave when we practice to deceive. Looks like the Crisler campaign is starting to be uncovered. GO JFP, GO!!!!!!

Author

classy

Date

2009-05-18T20:21:57-06:00
ID

147686

Comment

Someone claiming to be Northside Sun columnist David Sanders has just come out as a member of Better Jackson PAC on a Jackson Jambalaya thread (which I'm not linking here, as it's 50 messages and starts off as a rant against Donna, but if you really want to see it you can email me and I'll send you the URL): David Sanders said... I am a part of the Better Jackson PAC. There is nothing secretive about it. I will have a column in this week's Northside Sun commenting on this non-event that has the JFP so exercised. May 18, 2009 10:00 AM I would say that if the names are secret, there is by definition "something secretive about it"...

Author

Tom Head

Date

2009-05-18T20:32:44-06:00
ID

147687

Comment

Politics is a mean sport and people do idiotic things, but it should be kept in focus that candidates cannot always control overzealous supporters. I have read nothing within to implicate Crisler as directly sanctioning anything illegal. Though I initially was leaning toward Horhn, I believe either Crisler or Johnson have the character and ability to lead our city forward. I hope everyone will vote with their heart and their vision. May the best candidate win.

Author

ed inman

Date

2009-05-18T20:36:29-06:00
ID

147689

Comment

If there is nothing secretive, Tom, they should have (a) revealed their names and (b) not filed reports weeks late (and only when called out, I might add). And a suite number on the mailer would have been nice. So he's going to address it in his column after the election. That's helpful. Mr. Sanders can call this a "non-event" all he wants, but the transparency of these third-party groups is vital. Not to mention, they put out scare-trash using bad information. There is that little detail.

Author

DonnaLadd

Date

2009-05-18T20:46:22-06:00
ID

147690

Comment

More trickery: FOR IMMEDIATE RELEASE DATE: Monday, May 18, 2009 CONTACT: Sam R. Hall Phone: 601.969.2913 E-MAIL: [email protected] FRANKS: PARTY IS NEUTRAL IN JACKSON RUNOFF JACKSON - Chairman Jamie Franks said today that the state party remains neutral in the Jackson mayoral Democratic runoff. The statement comes in response to calls made on behalf of Councilman Marshand Crisler from the state party headquarters. It was brought to the attention of Chairman Franks and Executive Director Sam Hall that calls originated from the office on behalf of Crisler. The calls were made on Friday, May 15. Both Franks and Hall were out of town in Richmond, Va., for a DNC conference. "These calls were not authorized by the Party, and their being made from party office was a mistake," Franks said. "The Mississippi Democratic Party remains neutral in this primary, like all Democratic primaries." The calls were allowed to be made at the office when representatives of the Crisler campaign told a party official that their phone system was down. "While we want to help any Democratic candidate when they are in a bind, the Party does not get involved with individual campaigns during primary elections," Franks said. "We regret that these calls took place. It was a mistake, and the person responsible understands that it will not happen again." Franks said the party will support the Democratic nominee after the run-off. "Once voters have chosen their Democratic nominee, we will provide every possible resource to ensuring a Democrat is elected as mayor of Jackson," Franks said. ### msdemocrats.net

Author

thabian

Date

2009-05-18T20:46:25-06:00
ID

147691

Comment

Yes, it's on our list to find out who made the calls. The party should be transparent about it. Lord, what a day trying to track down all this garbage.

Author

DonnaLadd

Date

2009-05-18T20:50:42-06:00
ID

147692

Comment

A couple people just sent the e-mail Belmont Trapp sent out last week to OurFondren mailing list after being called out for endorsing Crisler through the list: Dear Neighbors: Please note the message sent out last night from Councilman Jeff Weill was not an endorsement from the Board of ourfondren Neighborhood Association. I have known Jeff Weill by working with him on neighborhood/city related issues through ourfondren and Precinct 4 Community Oriented Policing. He personally asked me to get his message out to my fellow homeowners and neighbors as he did other neighborhood leaders we work with. It was not my intention to offend anyone who is for another candidate, and as stated in the message, would welcome the opportunity for anyone to voice their opinion about another candidate. ourfondren does not endorse political candidates. I apologize to the board and fellow neighbors for allowing this to appear that it does. Sincerely, Belmont Trapp

Author

DonnaLadd

Date

2009-05-18T20:55:21-06:00
ID

147694

Comment

I guess she forgot the line: "Oh, by the way, I'm director of an anti-Harvey Johnson PAC." No wonder Wilson was so secretive about who the other PAC members were.

Author

Tom Head

Date

2009-05-18T21:05:26-06:00
ID

147695

Comment

This site is reaching an hysterical point that does no one any good; least of all the voters. Me thinks its time to take a deep breath, try to relax and get a good nights sleep. Go to the polls tomorrow and vote for whomever you believe will be the best Mayor or stay home if you feel that is best. I could jump in with examples of "party" support other places in municipal races, or of lousy flyers, or unintentional use of addresses or whatever. AARP comes to mind as an organization speaking for its members without authority from them. Ah, well, everyone has done their best: those who are well intentioned and those who have other agendas. It will all come out in the wash and Jackson will either prosper or property values will decline further. We will know in about two years.

Author

Razor

Date

2009-05-18T21:05:46-06:00
ID

147697

Comment

OK, so now the messengers are "hysterical," Razor? Have you seen your own posts and those of other Crisler supporters the last few weeks flipping out over every criticism, my role as debate panelist, some of the photos we're using, etc., etc. Crisler's campaign manager has driven my staff crazy complaining about trivia. No one here is hysterical; we are just tired of the games. I think this election cycle reached a hysterical point when people walked out of churches around Jackson yesterday and found either flyers saying outright that people should vote for Crisler because Johnson supposedly bought Horhn's endorsement, or that fake flyer that supposedly came from Johnson. And Tom, I love that David Sanders plans to use our expose about the Better Jackson PAC as a reason to bash the JFP in the Northside Sun this week. That last column he wrote about is creates what is still one of my favorite threads on the JFP, which you linked to his name above. ;-) Here's the bottom line, Mr. Sanders: If you're a member of the Better Jackson PAC, why didn't you make sure that it filed its paperwork and its campaign finance reports including for money raised before the primaries. As of 5 p.m. today, the City Clerk could find nada from y'all. If you don't want to be accused of secrecy, well, then don't be secretive. It's pretty basic. Oh, and when your treasurer is asked by the media to reveal who else is in the PAC in the future, then perhaps he oughta just go ahead and do it, being that transparency is required under the law. it's not somebody was asking him who he went out with the night before. The public has a right to know.

Author

DonnaLadd

Date

2009-05-18T21:18:21-06:00
ID

147698

Comment

Funny, even The Clarion-Ledger is now (finally) admitting that crime dropped dramatically during Johnson's tenure as mayor. In Sunday's paper: Johnson has campaigned on his record of crime fighting, saying crime in Jackson decreased 40 percent between 1996, the year before he was elected, and 2005, when he left office. Johnson's campaign says the 40 percent reduction refers to the city's murder rate. FBI statistics back up Johnson's claims. From 1996 to 2005, per-capita rates for violent crime and property crime declined significantly. Both rates increased under Melton. Rates decreased slightly in 2007 and leveled off in 2008 but remained well above the rates for the Johnson years.

Author

DonnaLadd

Date

2009-05-18T21:26:23-06:00
ID

147699

Comment

OK, a bit more info and then I'm signing off to eat dinner! David Sanders is saying that the Better Jackson PAC also did robo-calls this weekend and radio ads (not sure what's in them; anyone?). Sounds like they've spent significant money -- and as of the closing of the city clerk's office today, had not filed a single campaign finance report. Huh?!?

Author

DonnaLadd

Date

2009-05-18T21:34:48-06:00
ID

147700

Comment

In all fairness, hasn't Harvey been derelict in his campaign finance filings? I think at worst we should hold him to the same standard as we are holding the others. If I recall correctly, he's been late on at least one of his filings.

Author

Towhead White

Date

2009-05-18T21:46:16-06:00
ID

147705

Comment

Both the Johnson and Crisler campaigns were late on the most recent filings, but both were done during the ten-day grace period. What drove me nuts a few days ago was seeing Marshand Crisler change his status update to bash "hypocritical Harvey" (his words) for filing his campaign finance report late...when the Crisler campaign had done the same blooming thing.

Author

Tom Head

Date

2009-05-18T22:25:32-06:00
ID

147710

Comment

Tom, If you blame Marshand Crisler for anything it is giving to much authority to his incompetent, insecure campaign manager, Apa. She is a perfect example of the Peter Principle. She ran all the local people away from Gary Anderson's campaign and has done the same thing in the Crisler campaign. If Crisler loses tomorrow the blame must be shared equally between Crisler and the nitwit he has as a campaign manager.

Author

wellington

Date

2009-05-18T22:41:31-06:00
ID

147711

Comment

Yeah, I saw that, too, Tom. And Towhead, Ward reported today that Johnson didn't file his report until today. And I gave Walter Zinn a hard time about it at City Hall. (You wouldn't know it, though, because he didn't send a bunch of people over here to whine about it). To their credit, they dropped a copy off for us, as they did the first report, as did Horhn. The Crisler campaign hasn't provided us with copies of either, although we asked them for one. When Ward asked Wilson Carroll tonight, Tom, if he had filed campaign finance reports for his PAC, the first thing he said back was that Johnson hadn't filed his campaign report yet. He had by then, but what did that have to do with what the Better Jackson PAC is required under law to do? They seem to be weeks late reporting the money they raised/spent before the primary, and they didn't submit the recent one until tonight after we went after them and the City Clerk's office closed. (Assuming the reports will be there in the a.m.) That would be akin to a mayoral candidate just refusing to file reports at all until the day of election. Also, Tom, wasn't Wilson part of the Hinds County Republican Committee or such? Is he still?

Author

DonnaLadd

Date

2009-05-18T22:47:22-06:00
ID

147713

Comment

I never knew anything about Apa during Anderson's campaign, wellington, but you are correct that she has alienated many a Jacksonian at this point. It's bizarre: she has tried to throw her weight around with many of my staffers, and over trivia, but will not return a call or e-mail from me. With due respect to her, I truly question Crisler's judgment in the people he hired to run his campaign. They seem to have set the tenor for this whole; I get the feeling he lost control of his campaign and his supporters weeks ago, and they running wild doing, saying, posting stupid stuff on his behalf.

Author

DonnaLadd

Date

2009-05-18T22:51:31-06:00
ID

147714

Comment

Unfortunately, candidates can only control a handful of supporters if they are lucky. It's obvious, at least here, that Crisler is gonna get a bum rap based on the actions of some hyperactive supporters who never have candidates to support, due to the strength of the Democratic party here(thank god).

Author

Towhead White

Date

2009-05-18T22:59:19-06:00
ID

147715

Comment

Well, I don't think it's quite that simple. Strong leaders and managers can keep more of a handle on their campaigns. It's clear here that people are just running wild-eyed (and that all the anti-Johnson rhetoric is working; you wouldn't believe the stuff people say about him and when asked for a source, just can't give one). Even Melton's mudslinging seemed to be controlled by a central authority; there was *message control* for the most part. You didn't ever get the feeling that the people around him didn't care what he thought about what they did. That's one of the central themes to me: the people around him don't seem to respect Crisler enough not to do things that could sink his campaign, and show that he's not in control of it. This is where executive experience of some kind and management training comes in handy, and not just the kinds that comes in the military where soldiers get in serious trouble for being insubordinant. I could see Crisler bouncing back as a much strong candidate in a few years if he spends some time shoring up his weaknesses, and giving some serious thought to the people he wants to gather around him. There are some good people supporting him, including some good friends of mine, but word is they are getting drowned out right now.

Author

DonnaLadd

Date

2009-05-18T23:12:35-06:00
ID

147722

Comment

I nicely corrected Apa on a point in one of her pieces and I got a nice, professional appreciative reply.

Author

Al

Date

2009-05-19T07:12:24-06:00
ID

147723

Comment

Donna writes: "Also, Tom, wasn't Wilson part of the Hinds County Republican Committee or such? Is he still?" That's a really good question--the Hinds County GOP web site promotes the 2006 reelection campaign of Trent Lott and returns various 404 errors, so it's really kind of hard to figure out how much of the content that's still on it might be current, but it's hard to imagine Wilson not playing a big role in Hinds County Republican politics. Hinds County Republican web maintenance, evidently not so much.

Author

Tom Head

Date

2009-05-19T07:19:58-06:00
ID

147724

Comment

I know he was in 2006. Just not sure whether he still is. And Al, aren't you on record as a solid supporter? Perhaps that's why you got the nice treatment.

Author

DonnaLadd

Date

2009-05-19T07:39:54-06:00
ID

147729

Comment

And, by the way, a shout-out to Tom Head for getting the Better Jackson PAC ball rolling last Friday when he brought over the disgusting "crime" flyer saying, "Who is behind this?" Then to Othor Cain who sat in the City Clerk's office Monday to work with her on trying to find a document that apparently was not to be found because it was, we're told, originally faxed to a councilman's office instead of a fax machine. And special thanks to City Clerk Brenda press for showing what government transparency is supposed to look like yesterday by putting effort into helping us track down this PAC. We look forward to working with her more in the future as we all work together to ratchet up transparency in city government and politics. We hope to have those finance reports Carroll said he faxed to her last night to share with everyone this morning. Stay close.

Author

DonnaLadd

Date

2009-05-19T08:26:28-06:00
ID

147730

Comment

Also, anyone with information on the "Committee for a Safer Jackson" that distributed those flyers saying that Hohrn sold his endorsement, or the disgusting flyers put out against Crisler before the primaries, please get in touch with us. We need to figure out who's behind that garbage as well. [email protected] or 601.362.6121 ext. 8 Thanks, all! Here's to sunshine. (And here's a good thread on Othor's blog about all this.)

Author

DonnaLadd

Date

2009-05-19T08:28:32-06:00
ID

147737

Comment

OK, so far the City Clerk has told Othor that she got no finance reports last night, although Wilson Carroll told Ward of the JFP that he sent them after hours last night. Now, per an e-mail I just got from a Fondren type, Carroll is posting on another blog that he is filing it *today*—can y'all keep up with this? He claims it is within the 10-day filing period (which Crisler's supporters and Carroll himself complain about Johnson doing). He makes no mention of the fact that a report was due before the primary detailing the money raised and spent on all those glossy mailers (and whatever) else that the Better Jackson PAC sent before the primary. That report would be weeks late at this point. I wonder if they are just trying to keep the donors secret until people have voted. Maybe they think the risk of a $3,000 fine and six months in jail is worth it. I don't know. Just a guess. This is unbelievable. I assure y'all that we will stay on this story and look into all municipal PACs past this election. A Jackson Truth & Transparency Initiative starts right here, right now, today. We need best practices policies for local Web sites and blogs; we need a pledge that all politicians sign saying that they will help root out all the secret trash being hurled in their names; we need a special cell number that people can call when they see suspicious activity (like someone papering the windshields of churches on the Sunday before election day). This is happening, folks. Othor and I are going to convene meetings about how to proceed. Let us know if you want to help.

Author

DonnaLadd

Date

2009-05-19T10:30:16-06:00
ID

147751

Comment

I love the idea of a JTTI--or "Jax Sunshine Project." I'm in if you need me, and I'm sure we can find several other attorneys from all ends of the political spectrum that will be happy to join in. It's not about who you support--I'm an avowed member of the Crizz Army--but it's how you support them and what you believe matters at the end of the day. The rule of law and following state requirements for shady political groups is the word for the day. To put it another way, nobody wants this in the process. Over the years I've heard a hundred people say we "have" to have it--but I just don't agree.

Author

David McCarty

Date

2009-05-19T11:25:10-06:00
ID

147754

Comment

Yes, David, we need you! Let's put all this mess to good use. We've got to put people like Carroll on notice that they can't get away with this kind of thing. It's time to reject cynical politics that believes that the game has to be played dirty. I've watched that happen in this state since I've come back in the most cynical ways, and done by people I otherwise admire (and, yes, those I don't.) We can change it. Let's start today. I'm not kidding.

Author

DonnaLadd

Date

2009-05-19T11:27:52-06:00
ID

147759

Comment

I think the way we start is to craft a mission statement or pledge that folks in the group will determinedly find out the following: 1. If you're putting out mail or TV or fliers in our City, we're going to hold you to the letter of the law. This includes pursuing any and all public remedies of requesting/requiring compliance with applicable filing and disclosure laws. 2. You don't get to hide your membership or donor lists. In general, Mississippi law requires disclosure of any political donation over $200--and if you're seeking safe haven under federal non-disclosure laws, we're still going to bring public pressure on you to disclose (I'm thinking alongside the bogus U.S. Chamber ads and its various fake front groups). 3. As a sub-part, we will lobby the Secretary of State to take further action in state-wide and local races that have hidden money. We will also support and suggest modernization efforts that result in a searchable Mississippi donor database (like opensecrets.org) and prevent the current system, where anybody can be hidden in the middle of a ten-page, blurry .pdf. Uh, those are preliminary thoughts. But I've been frustrated with this kind of thing since 2000.

Author

David McCarty

Date

2009-05-19T12:51:05-06:00
ID

147760

Comment

Agreed. I like it, David. And with all the people complaining about the lies spread on some local blogs, we could start a voluntary blog network, in which blogs of various persuasions can sign on to a truth pledge/best practices thing themselves. We can even give workshops and the like to help people in basic reporting ethics. If we get together as a community and call for standards in information dissemination (whether candidates, blogs, journalism), then some people will refuse to sign on, and it will be obvious why. But for those who do sign on, they will benefit from greater exposure. Sounds like a very positive outcome from all we've been through in this campaign (not to mention the one four years ago, when a lot of these games started).

Author

DonnaLadd

Date

2009-05-19T12:56:27-06:00
ID

147761

Comment

Also, I'm looking at the laws now for political committee reporting. Under the rules, any political committee must file a pre-election report, a pre-runoff report and an annual report -- whether or not they raised money in those periods. So even if Better Jackson PAC did not raise any money before the primary (which clearly they did, in order to send all those glossy mailers with McMillin in them), they still had to file a report with "O" on it. Then they had to file another one for the runoff, which was due last week. And this one: "Contributions to political committees in excess of $200 received after the reporting period but more than 48 hours before 12:01 a.m. on the day of the election must be reported by FAX or otherwise within 48 hours of the contribution. Use separate form "48 Hour Report" to report such activity." I'm sensing all sorts of violations here. And Wilson Carroll can't claim ignorance of this part -- not that the law requires you to -- being that we've been asking him for donor information since Friday. He seems to have willfully ignored requests for information. Where are the reports, Better Jackson PAC? Why are y'all withholding them when the law says they must be filed prior to the election? Why the secrecy?

Author

DonnaLadd

Date

2009-05-19T13:02:07-06:00
ID

147769

Comment

http://kingfish1935.blogspot.com/2009/05/better-jackson-pac-campaign-finance.html well well

Author

chimneyville

Date

2009-05-19T14:32:42-06:00
ID

147771

Comment

BIG NEWS: Othor Cain just got finance report from City Clerk. Two Lakes impresario John McGowan gave a whopping $6,000 to the PAC that has been pushing crime hysteria in order to get Marshand Crisler elected. Crisler has come out for the controversial Two Lakes project, saying no further study is needed and that he is ready to "pull the trigger." I had a suspicion this one would turn out to be about Two Lakes. They are maneuvering to get that dead project out of the water however they can. I guess they think that sending out secretive mailers rehashing bad Morgan Quitno rankings would scare people into voting for the candidate who has promised to back Two Lakes without reservation. The gall.

Author

DonnaLadd

Date

2009-05-19T14:45:15-06:00
ID

147772

Comment

It kinda had that feel from the way he suddenly popped back up, to be honest. This would put Crisler in bed with the same people who want the government to pay for a unneeded 1.4 billion boondoggle just so some wealthy realtors can have their lakefront property near downtown Jackson. Sad.

Author

Ironghost

Date

2009-05-19T14:53:13-06:00
ID

147781

Comment

This would put Crisler in bed with the same people who want the government to pay for a unneeded 1.4 billion boondoggle just so some wealthy realtors can have their lakefront property near downtown Jackson. Succinctly said, Iron.

Author

DonnaLadd

Date

2009-05-19T15:38:03-06:00
ID

147784

Comment

I gotta tip my hat off to Othor Cain. Just when it seemed like the he and the JFP would be sworn enemies, they come together to provide a great service to Jackson. Thanks a lot!

Author

golden eagle

Date

2009-05-19T16:04:30-06:00
ID

147806

Comment

I'm glad to call Othor a friend--because after the past couple of days, I'd sure as hell be scared to call him an enemy! Well done, sir. Should have known there was more to this Two Lakes thing than meets the eye.

Author

Tom Head

Date

2009-05-19T19:24:42-06:00
ID

147807

Comment

Yes, major kudos to Othor, and Ward Schaefer here as well. The team coverage of this PAC B.S. was exhilarating, and Othor made it all possible, especially with us on press deadline. Thank you, Othor, thank you. Let's give 'em some more hell, team. Let's stand up for Jackson's future. Together.

Author

DonnaLadd

Date

2009-05-19T19:29:59-06:00
ID

147810

Comment

Amen! You've done a pretty awesome job your own self, by the way. I think this election has done a LOT of good in this community...

Author

Tom Head

Date

2009-05-19T19:48:09-06:00
ID

147813

Comment

Amen Tom and amen Donna. This is a wonderful day for Jackson. We are all indebted to all of you (Donna, Othor, Ward, JFP...) for blowing the cover on this stuff. Great, tenacious reporting! As Harvey Johnson said during the last debate and since: "Just follow the money". Yall not only followed it, but you sniffed and snorted until you put your nose right in it and then you chomped down on it...big time! Great day in the morning! Way to go, gang! Way to go.

Author

Kacy

Date

2009-05-19T20:10:26-06:00
ID

147815

Comment

And oh, Donna, could you loan me your crystal ball for a little while? :-) Like four years ago with Melton, you called this one to the T with Crisler.

Author

Kacy

Date

2009-05-19T20:16:04-06:00
ID

147816

Comment

Kaze show your face bro lets come together.

Author

NewJackson

Date

2009-05-19T20:19:35-06:00
ID

147822

Comment

Yall not only followed it, but you sniffed and snorted until you put your nose right in it and then you chomped down on it...big time! Tee, hee. This is why I love here. No Village Voice reader would have ever said to me, Kacy! ;-) BTW, I saw people at Pi(e) tonight who said that the Better Jackson PAC revelations made them decide to get off the fence and vote for Johnson. And if I'm not mistaken, Mr. McGowan is coming to our offices for lunch tomorrow to give us a Two Lakes presentation. And I'm having breakfast with the sheriff. So I'd better get my butt to bed!

Author

DonnaLadd

Date

2009-05-19T22:39:44-06:00
ID

147874

Comment

A lawyer told me last night that similar hijinx were pulled four years ago, with the same backers. Is this true? I don't recall it.

Author

David McCarty

Date

2009-05-20T09:50:58-06:00
ID

147883

Comment

I'm sure it was and with some of the same backers.

Author

golden eagle

Date

2009-05-20T10:30:51-06:00
ID

147884

Comment

David- that's why so many people were so angry this time. Fool me once, shame on you. Fool me twice...you know the cliche.

Author

News Junkie

Date

2009-05-20T10:42:13-06:00
Support our reporting -- Follow the MFP.