Jan. 2 – State Sen. John Horhn, D-Jackson, announces his candidacy for mayor of Jackson.
Jan. 2 – State Sen. John Horhn, D-Jackson, announces his candidacy for mayor of Jackson.
Jan. 3 – Mayor Frank Melton enters the hospital for the third time in two months.
Jan. 6 – University of Mississippi Chancellor Robert Khayat announces he will retire at the end of the school year.
Jan. 14 – The Mississippi House of Representatives passes an 87-cent tax increase on cigarettes.
Jan. 17 – The Jackson Convention Complex celebrates its official grand opening.
Jan. 22 – Ward 6 Councilman Marshand Crisler announces his candidacy for mayor.
Jan. 23 – City Council President Leslie McLemore announces that he will not seek re-election.
Jan. 28 – The Mississippi Senate passes a 31-cent tax increase on cigarettes.
Jan. 31 – Former (and now current) Mayor Harvey Johnson throws his hat into the ring in the Jackson mayoral campaign.
Feb. 2 – The federal civil rights trial of Mayor Frank Melton begins with jury selection.
Feb. 11 – A car driven by Karen Irby and carrying her husband Stuart crashes into a pickup truck carrying Dr. Mark Pogue and his fiancée Dr. Lisa Dedousis, killing Pogue and Dedousis. Feb. 24 – Mayor Frank Melton's civil rights trial ends in a hung jury, and Judge Dan Jordan declares a mistrial.
Feb. 26 – Mayor Frank Melton tells the Jackson Free Press that he will seek re-election in May.
March 5 – Judge Dan Jordan sets a re-trial date of May 11 for Frank Melton and Michael Recio.
March 6 – Former Hinds County District Attorney Faye Peterson announces her candidacy for mayor.
March 17 – The Jackson Municipal Democratic Committee votes to disqualify Mayor Frank Melton from the mayoral election.
March 25 – A Hinds County circuit judge reinstates Frank Melton on the Democratic primary ballot for the mayoral election.
March 30 – Gov. Haley Barbour signs a bill requiring the state to compensate victims of wrongful incarceration $50,000 for each year served.
April 1 – Jackson Police Chief and Hinds County Sheriff Malcolm McMillin announces his resignation from the Jackson post. Two days later, he endorses Marshand Crisler for mayor. Mayor Frank Melton appoints Tyrone Lewis interim police chief.
April 9 – The Jackson City Council approves a $900,000 loan to HRI Properties for the renovation of the Standard Life Building.
April 23 – Millsaps College President Frances Lucas announces that she will leave her post next year.
May 5 – Mayor Frank Melton is rushed to St. Dominic's Hospital hours before polls close in the mayoral primary election and candidates Marshand Crisler and Harvey Johnson win the two spots in a run-off.
May 6 – The Jackson City Council votes 5-1 to appoint Ward 2 Councilman Leslie McLemore interim mayor.
May 7 – Mayor Frank Melton dies at 12:10 a.m. at age 60.
May 11 – Karen Irby pleads not guilty to charges of depraved heart murder and aggravated assault in conjunction with a Feb. 11 fatal car crash.
May 15 – Former mayoral bodyguard Michael Recio pleads guilty to a misdemeanor for his role in the 2006 Ridgeway Street incident.
May 19 – Former Mayor Harvey Johnson Jr. defeats Marshand Crisler in the Democratic run-off for mayor.
June 2 – Harvey Johnson Jr. wins the general mayoral election, returning to the seat after four years on the sidelines.
June 3 – The regular session of the state Legislature ends at midnight without a final budget deal. June 16 – The Jackson City Council votes to pay the legal fees from late Mayor Frank Melton's state trial for the 2006 Ridgeway Street duplex demolition incident.
June 30 – Jackson City Council President and Jackson State University professor Leslie McLemore retires from politics and academia to devote his full attention to the Fannie Lou Hamer National Institute on Citizenship and Democracy.
July 14 – Leisha Pickering, wife of former U.S. Rep. Chip Pickering, files a lawsuit against the former congressman's alleged mistress, Elizabeth Creekmore-Byrd, for alienation of affection.
July 3 – Harvey Johnson Jr. is sworn in for his third, nonconsecutive term as mayor of Jackson.
July 11 – F. Jones Corner opens on Farish Street.
July 13 – JFP Daily officially launches.
July 23 – JFP breaks the story that JPS may have misappropriated $1.3 million in federal No Child Left Behind funds.
July 30 – Former Hinds County Circuit Court Judge Bobby DeLaughter pleads guilty to misleading federal authorities.
August 3 – The Madison County Board of Supervisors grants a special exception to the Mississippi Muslim Association to move forward with plans for building a mosque in the county.
August 10 – The Rankin-Hinds Pearl Flood and Drainage Control District Levee Board votes to rescind their 2007 approval of a locally preferred plan and resolves to ask the Army Corps of Engineers to look at new plans submitted to the board.
August 13 – The Mississippi Supreme Court overturns a lower – court ruling that allowed the Fairview Inn to run Sophia's Restaurant, saying that the city's spot zoning was illegal.
August 20 – Using a military vehicle, armed white citizens in the Delta search for an unarmed black burglary suspect, leading to a federal investigation.
August 27 – Mayor Harvey Johnson Jr. announces an $86.7 million renovation to the McCoy federal building at Farish and West Capitol streets.
August 29 – Mississippi Gulf Coast residents and community advocates gather to commemorate the fourth anniversary of Hurricane Katrina.
Sept. 2 The ACLU files a lawsuit against the Mississippi Department of Human Services for promoting religion at its annual abstinence-only-until-marriage summit.
Sept. 8 – Many Mississippi schools refuse to air President Barack Obama's back-to-school speech in the wake of conservative uproar over the appropriateness of the subject matter.
Sept. 14 – Jackson City Council approves the city's FY 2010 budget of $359.5 million.
Sept. 15 – Gov. Haley Barbour announces the Subsidized Transitional Employment Program and Services, STEPS, to subsidize the cost of hiring 3,500 new full-time workers. Sept. 21 – Gov. Haley Barbour announces he is cutting off state funding to ACORN; however, the organization had never received state funding, and had, in fact, closed its Mississippi office in February.
Sept. 24 – The Brookings Institution ranks Jackson in the 20 strongest-performing metro markets for the second quarter of 2009.
Oct. 12-17 – Constant rain lowers attendance at the Mississippi State Fair, prompting organizers to stay in town an additional day.
Oct. 20 – Jackson Public Schools Board fail to renew a music education program, prompting outrage from parents and educators.
Oct. 21 – Holocaust denier David Irving is scheduled to appear at Jackson City Hall; however, Irving moves his appearance to a Ridgeland hotel after pressure brought to bear by JFP stories about the event.
Oct. 22 – Jackson State University suspends 27 students for hazing activities that allegedly involved beatings with mallets, boards, bats and bottles. Five students were eventually reinstated after appeals.
Oct. 16 – The Wesson Attendance Center in Copiah County refuses to allow student Ceara Sturgis' photo into its yearbook. Sturgis, a lesbian, wore a tuxedo in the photo.
Oct. 20 – Jackson Public Schools Board fail to renew a music education program, prompting outrage from parents and educators.
Nov. 2 – The U.S. Supreme Court refuses to rule on whether the statute of limitations had run out on the federal kidnapping charge for James Ford Seale, convicted in 2007 for his role in the 1964 kidnapping deaths of Charles Moore and Henry Dee in Meadville, Miss.
Nov. 3 – Jackson City Council votes to rename the Northside Library after the controversial late Jackson Advocate publisher Charles Tisdale.
Nov. 16 – Barbour releases his budget-cutting proposal, which includes consolidating the state's historically black colleges and universities.
Nov. 17 – The U.S. Preventative Task Forces releases its new guidelines for breast-cancer screening, advising women to wait until 50 for their initial screening.
Nov. 18 – U.S. District Judge Stanwood Duval rules that the Army Corps of Engineers are liable for the failure of the levees after Hurricane Katrina roared through New Orleans in August 2005.
Nov. 20 – Oprah Winfrey announces her retirement after 25 years on the air.
Dec. 1 – The Jackson City Council agrees to pay legal fees of former Mayor Frank Melton's bodyguards Michael Recio and Marcus Wright.
Dec. 11 – The Fifth Circuit Court of Appeals overturns the federal corruption convictions of Mississippi lawyer Paul Minor and former judges Paul Witfield and Water Teel.
Dec. 14 – The Levee Board votes to move ahead with the Corps of Engineers levee – only plan to control flooding in Jackson.
Dec. 17 – Haley Barbour files an amicus brief to the Mississippi Supreme Court to urge the court not to hear a case challenging the constitutionality of tort caps.
More like this story
More stories by this author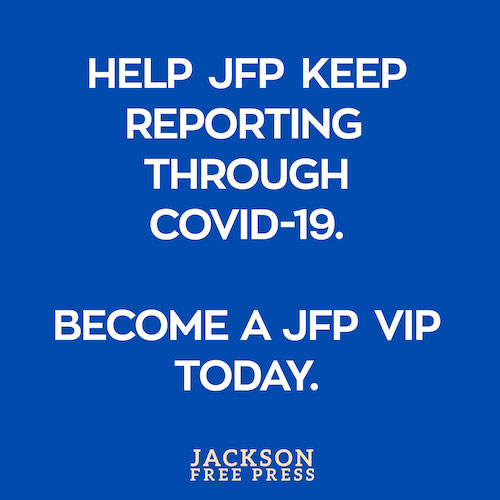 COVID-19 has closed down the main sources of the JFP's revenue -- concerts, festivals, fundraisers, restaurants and bars. If everyone reading this article gives $5 or more, we should be able to continue publishing through the crisis. Please pay what you can to keep us reporting and publishing.