Lunch Lady is excusing herself from offering you any aphrodisiac advice this year, in part because she realizes that you can't all agree with her on the powers of tweed jackets with elbow patches, cheap cologne and a week's worth of facial hair, and in part because she has a replacement. For this special fly Valentine's Day, Lunch Lady is taking a break and yielding to her French counterpart, La Demoiselle de Déjeuner, who might have a better idea of romance and increasing your (sexual) appetite.
French is a romance language, which unfortunately has nothing to do with love and getting into your pants, but refers to its Latin roots. (Still, a little French accent probably never hurt in trying to get into someone's pants.) And so, mes chers, here are some patented suggestions to get a little, er, spring in your (and your lover's) step this Valentine's Day.
Lots of aphrodisiacs are reminiscent of certain body parts. But if you're into carrots and bananas, maybe you should stay home with your partner this year and spare everyone else the embarrassment.
If you're looking to go out for your Valentine's fare, there are plenty of ways to get your aphrodisiac fix. A stop at Sal & Mookie's (565 Taylor St., 601-368-1919) will have you covered on several ingredients. Basil, for one, is well represented in several dishes. The Caprese salad at Sal & Mookie's is a mix of simple and good ingredients—tomato, fresh mozzarella, red onion and basil. Spare your partner a little grief by requesting they leave out the onion, or, better yet, make sure both of you eat the offensive-breath causer. There's also a generous pile of basil served on top of the chicken parmigiana and several pizzas.
While you're at it, you can get a bunch of aphrodisiacs at the ice cream counter, but don't tell the kids! Other than the more obvious chocolate and vanilla opportunities, Sal & Mookie's scoop shop has many concoctions that include aphrodisiacs from our list. Here are some suggestions to get you started: strawberries in the strawberry strada; almond flavor in the chocolate-amaretto cake, Cafe Amore and Good Night Kiss coffee; chocolate and coffee in the tiramisu; and a triple whammy of chocolate, coffee and raspberry in the chocolate raspberry mocha.
For oysters, head downtown to the Mayflower Café (123 W. Capitol St., 601-355-4122), where the broiled oysters cause a rumbling in many a Jacksonian's belly. Again, the aphrodisiac power of the oyster is likely from its anatomy-reminiscent raw state, but La Demoiselle de Déjeuner says, "better cooked than sorry." You can also go north to AJ's Seafood Grille (900 E. County Line Rd., Ridgeland, 601-956-2588) for their fried oyster appetizer or oyster platter entrée. AJ's is currently taking reservations for Valentine's Day. Don't forget to check out the wine list while you're there, as wine—in moderation, mind you—is another aphrodisiac.
For a swanky atmosphere out on the town, try out the usual suspects: Schimmel's (2615 N. State St., 601-981-7077), Walker's (3016 N. State St., 601-982-2633), Nick's (1501 Lakeland Dr., 601-981-8017), Del Sol (4659 McWillie Dr., 601-982-4956), The Parker House (104 S.E. Madison Dr., Ridgeland, 601-856-0043), Char (4500 I-55 N., 601-956-9562) or one of countless other fine dining restaurants in the area.
For a fun, kitschy feel to your Valentine's dinner, drive down Lakeland to Cerami's (5417 Lakeland Dr., Flowood, 601-919-2829), where the red tablecloths, twinkle lights, décor in the colors of the Italian flag and the "salad wagon" will make you feel like you're in the spaghetti and meatballs scene from "Lady and the Tramp." Now that's amore, or amour, as La Demoiselle de Déjeuner would be more likely to put it.
Sometimes, though, the best aphrodisiac is just a good atmosphere and being with the one you love. Or like. Or lust after. Whatever. Create the mood at home with soft lighting from white holiday lights, candles or a low setting on your chandelier. Flowers are good, though roses are, perhaps, a little obvious. Try to be creative and find decorations that are subtle, romantic and relevant to you and your partner.
Happy Valentine's Day, mes petits choux, and remember, the best aphrodisiac is being with the one you love. If you don't know how he or she wants to do to celebrate, ask. And send your romantic adventures in food to [e-mail missing].
Aphrocisiac Foods
Aniseed
Asparagus
Almond
Arugula
Avocado
Bananas
Basil
Chocolate
Carrots
Coffee
Figs
Garlic
Ginger
Honey
Licorice
Mustard
Nutmeg
Oysters
Pine Nuts
Pineapple
Raspberries
Strawberries
Truffles
Vanilla
Wine
More stories by this author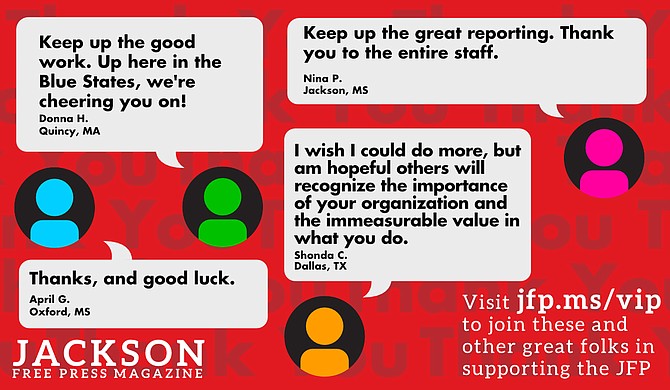 Thanks to all our new JFP VIPs!
COVID-19 has closed down the main sources of the JFP's revenue -- concerts, festivals, fundraisers, restaurants and bars. If everyone reading this article gives $5 or more, we should be able to continue publishing through the crisis. Please pay what you can to keep us reporting and publishing.