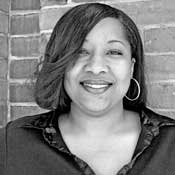 As a single mother attempting to raise an astute son, I find that I am never sure what I'm doing. No decision regarding his happiness ever comes with ease. Since he was able to formulate his own thoughts, I've encouraged him to think hard and thoroughly. I've encouraged him to form his own opinions, based on studying the subject, and learn how to handle different personalities. I have also encouraged him to speak his mind tenderly, passionately and with confidence. Until now, I've taken great pride in offering this training to him. Being able to engage in intelligent conversation with others will contribute to his success one day.
I didn't, however, prepare myself for the time when he would use his training on me.
I've never held back my opinion with my son, hoping he'd form his own opinion based on knowing mine. The unspoken rule to our conversations is that neither of us is ever allowed to disagree without being able to offer a definitive reason for disagreeing. The response "I don't know" was unacceptable. If one of us was not prepared to argue an opinion, the conversation ended and would only continue when that person was ready to proceed with a valid defense.
This has worked well with my 13-year-old son. I've watched him debate his peers and leave them completely dumbfounded. However, lately his young, fresh mind is often more prepared for these debates than I am, especially if the discussion is about him. I've had to excuse myself from these conversations frequently these days. It doesn't happen when we're discussing girls, or rap videos, or bullies at school or teachers. This only happens when we are discussing him living with me or with his father. As a mother living alone, I'm sure it's no surprise to anyone that I miss him every day and long for him to be with me. So at the end of each summer's visit, we discuss how the year will play out for him.
For the last two summers, I've lost the debate. Of course, I'm his mother, and I know what's best for him, but I've taught him to prepare prior to debating with another party. I've taught him to stand steadfast on his beliefs even when others don't agree. I've impressed upon him that if the person he's debating with can't sway his opinion, then he's the victorious one in that debate. Guess who's been losing these debates, more and more frequently? You got it, me—the mother, the adult, the trainer.
Our latest debate was about him staying another year with his father and not staying in Jackson with his mom. I thought I had a better chance to sway his emphatic perception that he needs to be anywhere his father is—regardless of where that may be—because I have new things to offer him in Jackson this time. I have friends who have kids his age. I know football coaches willing to let him play. I know voice coaches to help him with his strides to be the next Chris Brown. Anything he could possibly dream to do, he can, right here in our City With Soul. So, this year I was ready for our discussion. If all else failed, I could surely put a guilt trip on him, right? I could make him feel bad about leaving his mommy.
Not with this young man.
With every statement I made to convince his 13-year-old mind to stay with me, he made a case for why he should be with his father. He had clearly given this a tremendous amount of thought and evaluation. I found myself stumped for replies at several points during the conversation.
All my "buts" and "ifs" did little to change his mind. He was strong in his opinion, and I became weary in mine. He hadn't convinced me that his decision was best, but he did prove his point. Because I've always harped on the fact that "I don't know" is an unacceptable response to any question, I couldn't use that. So, I'm slowly realizing that I've given this little guy a powerful tool, and he has mastered it, even on me.
I put myself in this situation when I taught him to own his opinion and never be apologetic for formulating his own thoughts. So, I've risked my son wanting to live in Jackson with me. I can't very well stop him from being the way I've trained him his entire life to be just because his answers aren't what I want to hear. He's a young boy becoming a man. I refuse to be a mother who makes her son's decisions. One day he will have his own family, and he will be making decisions for not only himself, but his wife and children, too. I want him to be ready for that. Even if it means that I have to miss him every single day of my life. Even if that means that I sacrifice my own happiness and satisfaction so that he can make his own mistakes. Even if it means that one day he may come back to me and say, "What were you thinking?" I can let him know right then that I was making him into a thinking man.
I dream of my son being a man who can contribute to this society and not just exist in it. Hopefully, when that day comes, he'll understand my decision, and I'll be sitting across from my dream—my son, the man!
Previous Comments
ID

133348

Comment

Wow, this is really, really personal. I didn't realize it until I just read it on line - right now.

Author

Queen601

Date

2008-08-21T08:14:19-06:00
ID

133352

Comment

I have to read this later after getting back in town. I'm interested because I have 3 grandsons, two of them 8 and one of them almost 3. I laso have a granddaughter age 8.

Author

Walt

Date

2008-08-21T08:22:16-06:00
ID

133354

Comment

Does he stick to an idea if he's wrong?

Author

Ironghost

Date

2008-08-21T08:26:01-06:00
ID

133362

Comment

Queen, Congratulations... Great job! I think it's marvelous that you're raising a man who can think for himself. We need a lot more people who can do that, and not just be swayed by popular opinion and sound bites. My only question is this: Why is "I don't know" not an acceptable answer? When presented with a question that I can't answer, my response is frequently, "I don't know, but I'll find out." That, to me, can add to my "database," and I never feel like I'm wrong just because I don't have the right answer. It also leaves me open to change my mind, not just defend my position. Sometimes knowing the question (and engaging with it) is far more important than having the answer.

Author

Ronni_Mott

Date

2008-08-21T09:45:33-06:00
ID

133363

Comment

Ironghost, what do you mean? I guess what I need is a little clarification on what you mean by "wrong". I say that because I'm not sure one can be wrong when they come up with a opinion based on fact and information. It may not be the same opinion as one another would make. But, opinions are never wrong, in my opinion. But of course he doesn't have all the answers....he's 13. I'm a little over 13 and I don't have all the answers.

Author

Queen601

Date

2008-08-21T09:45:59-06:00
ID

133364

Comment

Ronnie, in situations where it's obvious that little attention has been given to the subject and "I don't know" is used as a cop out...for me to just give him an answer....that's when it's unacceptable. In situations where he may use this response as a way to avoid confrontation or if he thinks I don't want to hear his response or won't like his response. I want him to be able to voice his opinion without being so concerned about how the other person will feel about his opinion. I mean not being rude or anythign. But when people (men particularly) feel that they will hurt your feelings if they tell the truth, that generally leads to lying. I don't want my son to be a person who would rather lie than deal with consequences of the telling the truth. I want him to be man enough to handle it whatever it is. It's okay if I ask him to fix my cd player and he says he doesn't know. I just mean in the more private/personal/expressions of emotions type of conversations. He wrote a letter to a little girl once and he was clearly upset that she was "liking" his buddy. I asked him why he was so upset, wanting him to evaluate what he was really feeling. His response was that he didn't know. Not because he didn't know, but because he didn't want to share. I sprewed out several different emotions that I would probably be feeling if I was in his situation. He went away for a while and returned and told me that he felt like this guy wasn't better looking to him. He questioned what was wrong with him as to why this girl liked the other guy better. He was taking it out on the girl, but his problem was within. He had some issues with being the largest dude in his class. The buddy was a small guy and he was actually having a moment of insecurity. I tend to think he may not have come up with that on his on at that moment in time, had he not been put in a situation where he had to actually face his feelings about that particular situation.

Author

Queen601

Date

2008-08-21T09:53:52-06:00
ID

133370

Comment

I only meant that's there a large amount flexibility needed sometimes. You have to keep an eye on the truth, and follow it. I think Queen and I are at seperate ends of the same idea, so I'll quit.

Author

Ironghost

Date

2008-08-21T11:16:01-06:00
ID

133372

Comment

He's a smart young man, Queen. Wise beyond his years. And it's because of you. Nothing will take that strength and determination away from him. You should be very proud of him... and yourself.

Author

Lady Havoc

Date

2008-08-21T11:43:20-06:00
ID

133376

Comment

I am Lady Havoc. But it is not easy as I stated. Ironghost, you're right. I do follow the truth about things that are not left up to interpretation or personal truths. I'm not going to make my truth his truth just because it's mine. I'm encouraging him to know his own truth.

Author

Queen601

Date

2008-08-21T12:43:00-06:00
ID

133384

Comment

SIDE NOTE: Y'all, it is really hard to raise children these days being single, not completely un-young (yes made that up), and having a male child. Not easy at all. At all. Pray for me and all other single parents (male and female). There are no instructions - only, trial and error. It's almost as hard as being in a relationship. ....just in case it wasn't already clear... :-)

Author

Queen601

Date

2008-08-21T13:40:38-06:00
ID

133409

Comment

I agree with the praying and good thoughts :) Also, many don't understand being an unsupported single parent (for lack of a better word....) I've been a "single mom" with child support and every other weekend at dads and I've been a "single mom" with no financial support and full-time, full-on, all-roles single mom. It's hard. People judge. People don't recognize the sacrifices you make to keep it all together. And releasing control of the uncontrollable is a huge scarifice. Just as big as sacrificing career and social time for a child. I know you miss him. I equate my own experience with the mom giving her son to the king so he wouldn't be torn in half by others. God blesses you for those decisions in the long run. I promise :) And while y'all differ in opinions, you do know what's best for him, and I know that if his "right" was something that would harm him or his spirit or the spirit of others, you would draw a boundary on it. But it sounds like he's got a good head on his shoulders!

Author

emilyb

Date

2008-08-21T17:21:04-06:00
ID

133418

Comment

Queen, thank you so much for sharing this with us. As a mother of a black man, I can certainly agree that it's no easy task. Right now, my son is going through some things and I'm finding it so easy to blame myself. Instead of focusing on making him a strong black man, I focused on trying to make him feel ok about his dad not being a part of his life. It's very painful to realize that you've raised a selfish and weak man who can't/won't think for himself. I'm encouraged by reading your article and prayerful that we can pull through this and find a stronger man on the other side.

Author

honey2me

Date

2008-08-22T08:45:09-06:00
ID

133425

Comment

And while y'all differ in opinions, you do know what's best for him, and I know that if his "right" was something that would harm him or his spirit or the spirit of others, you would draw a boundary on it.>>>>emilyb EXACTLY. I'm sure it comes as no surprise but I am actually a very stern disciplinarian. I can also be a bit mean. Couple that with making a tremendous amount of mistakes, being able to use that old phrase..."Been there- done that"...tends to keep down alot of the confusion most would expect raising him this way could present. You are so right Emily. We've talked about this before so I know you understand and can empathize with this entire situation. ;-) Thanks for posting sis! And honey to me, look, we are not alone. As a matter of fact, email me your contact information for further discussion on something I'm working on to this regard. Some would think this is easier if the father is in the child's life. That's not necessarily the case. In my particular case, my son's father is the dominant parent in his life which makes it even harder. Sometimes I wish I was in your situation, but then again, other times I'm so extremely thankful that I'm not. Still in all it is a rough task. It's hard for a woman who thinks completely different than a man, to raise a boy into a man. So, the best thing we can do, mothers like you, me and emily, is come together and support and build with each other. Since my main goal, and I'm sure you all agree, is to prepare our children for the future. Women are the backbone of our human race....we must present this society with children who will contribute to our futures and theirs, positively. Single mothers, contact me here (if you are ready to stand together for our children)[email protected]!

Author

Queen601

Date

2008-08-22T09:20:49-06:00
More like this story
More stories by this author