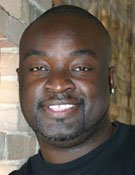 This column is dedicated to the whiners. Loyal readers, I suggest you copy and paste this column into an e-mail message to all the naysayers, cynics and haters of Jackson. I learned a new term for these folks last week: "C.A.V.E-people" (Citizens Against Virtually Everything). We're no longer paying them any attention. From this day forward, we will simply ignore them.
So, let's restate the obvious to eliminate their excuses. First and most popular is crime. Look, folks. Jackson has crime. Is it bad? Yes. Is it unappealing to residents and possible visitors to the capital city? Of course.
Frankly, however, crime is an act that can happen to anyone at anytime, anywhere, whether it be Farish or Fondren, The Renaissance or the reservoir. But is it an excuse for the stagnant shape our city has been in? Absolutely not. Little Rock, Ark., is comparable to Jackson in size and population and has 20 percent more crime. Yet the city has experienced a storied boom that many cities of that size have tried to duplicate. It can be a template.
Second are the downtown dissenters. Listen, no one has said or ever implied, to my knowledge, that a revitalized downtown would somehow miraculously make Jackson's problems disappear. That's ridiculous. Even with a fully functional King Edward, Farish Street and Convention Center, we've got a long way to go to fiscal health. Does west and south Jackson deserve the same attention? Yes. Are they getting it? Not yet. But no one can argue that an active downtown will not pump life into the city's extremities.
Third is the excuse of poor leadership. We all realize that some of our elected officials and city leaders have done a pitiful job. They're old, and their ideas are antiquated. Some folks don't like the mayor; others question the sheriff-chief's abilities. In the end, though, the works of good men and women will make this city succeed in spite of local government.
This city isn't perfect, but God knows that we get enough grief from the surrounding bedroom communities without us downing ourselves. So this will serve as the first salvo in our rebirth. C.A.V.E-people need to either lead, follow or get the hell out of our way. You know who you are. Reporting, blogging or writing about the negative is not being a part of the solution. You are part of the problem.
Giving folks a platform to whine about crime, down our city or spread unsubstantiated claims is not being part of the solution. We know what's "wrong" with Jackson. Now do you have any ideas to make it right? Or does it just make you feel good to be negative?
The Jackson Progressives have adopted the motto "Pushing a Positive Jackson." And now a massive movement is being birthed out of meetings between like minds who are equally sick of all the complaining. The question is, who will join us?
Previous Comments
ID

133047

Comment

BTW...that link is NOT our site...ours is jxnprogressives.ning.com...if anyones reading change that. :-)

Author

Kamikaze

Date

2008-08-13T16:04:44-06:00
ID

133048

Comment

Kaze, the "www" does not cause a problem when you click on it. However, I'll go ahead and change it for you if it will make you feel better. :-)

Author

LatashaWillis

Date

2008-08-13T18:24:28-06:00
ID

133049

Comment

Changed it.

Author

LatashaWillis

Date

2008-08-13T18:29:51-06:00
ID

133051

Comment

I have had it! Today I take a stand! Im sick of the Clarion Ledger's negative hack jobs, the DJP/Ben Allen/Leland Speed conspiracy theories, the race baiting, the apathy, the general negative malaise that covers my city....And it usually comes from folks who refuse to show up at the table(even when invited), folks who could easily get the correct information but choose to ignore it so they can continue their hate campaigns. Folks who gain more satisfaction and self-righteousness by being contrary to this positive movement we have begun. Folks who spread the ''gentrification'' propoganda but dont acknowledge that the Roberts brothers have just purchased the Walthall or the fact that no less than 3 Black local contractors will be involved in Farish. Get your facts straight. Nobody's stopping anyone from doing anything anywhere in this town. Those who excel are those who SHOW UP. but most of you I hear or read whining never show up to jack s**t but youre the first to say what was effective and what isnt effective...the first to criticize..Either come to the table and offer your critiques or criticisms in public like a man or woman or cower in a corner as an anonymous poster. ...................................... .....Be advised. From this point on dont invite me to any meeting, roundtable, or movement unless it is all-inclusive and open to EVERYONE from every walk of life in Jackson. Im a Jacksonian pushing Jackson first! I love this city and some of you are trying to screw it up with petty, childish, squabbling and bickering. you DISGUST me! and you should be truly ashamed of your psessimism. If you have nothing positive to say shut the HELL up, push away from your computer, stop writing letters, stop calling radio shows, stop blogging whatever and go in a corner and stew! ................................. The little Rock trip was an eye-opener for me and several others. I was embarrased at our lack of focus. For those who didnt go..you should..We want results. Kudos to the Roberts Brothers, Socrates Garrett, IMS, David Watkins, Duece McAllistar, Ben Allen, Ben Minnifield, Carlton Brown and whoever else is involved in bringing downtown back to life. For AnY citizen here you know as long as it has taken downtown to get done..it doesnt matter if a tractor-load of trained circus monkeys do it..Lets just get it done! And if youre not helping to that end..PLEASE do us a favor and zip it!

Author

Kamikaze

Date

2008-08-13T22:21:00-06:00
ID

133053

Comment

Kaze, have you ever considered becoming a football coach? Talk about motivation! :-P

Author

LatashaWillis

Date

2008-08-14T01:29:36-06:00
ID

133059

Comment

Well in that case L.W. feel free to cut and paste these words or comments across the net where you feel they are needed..Id be interested to see what the cowards say when their excuses have been taken fom them and they actually have to respond to viable solutions. Yes we have bad crime, yes we have bad leadership, yes our city is 70% black, SOOOO...!!! whats your point? None of those or others are a dealbreaker for getting Jackson going...What are excuses? ..Excuses are monuments of nothing. They build bridges to nowhere. Those that use these tools of incompetence are masters of nothing!

Author

Kamikaze

Date

2008-08-14T06:20:45-06:00
ID

133063

Comment

I'm with the coach. We need to see something happen before we get old and die. If you ain't trying to help then shut up and get out the way.

Author

Walt

Date

2008-08-14T11:15:42-06:00
More stories by this author
Support our reporting -- Become a JFP VIP.
The news business has changed dramatically in the past two years, and we need your help more than ever to keep bringing you important stories about Jackson and the Metro. Become a JFP VIP with an annual membership or you can Sign up as a monthly supporter. Thanks for anything you can do to empower our journalism!