Previously published here.
I'm still not through shredding and throwing away old papers. I decided to work on it some more today, and I was amazed to find documents dating back to 1996! My poor little $13 shredder can't handle that much paper in one day, so I shred for about ten or fifteen minutes and continue about 30 minutes later. The shredder no longer shuts off automatically, so I think it is on life support.
I come from a family of packrats - mainly the females in the family. When I was a child and my grandmother lived with us, she used to stash things like snack cakes and crackers in her clothes drawer. I don't blame her since she experienced the Great Depression and she also lived in poverty as a single mother.
Since my mother grew up poor, she regularly stuffs the house with food and toiletries. Her main explanation for this is that if the public is instructed not to leave home, we'll have everything we need. Also, she was caught off guard by a snowstorm once, and now she dashes to the grocery store after work and buys a ton of goods even if it starts to rain. Of course, this comes in handy when one of my sisters is short on cash and decides to "shop" at my mom's. Fortunately, my mom's a die-hard bargain hunter, so she almost always buys everything on sale or if she has a coupon.
My siblings have similar issues. My older sister has a large collection of items from her teens, mainly school stuff like from the prom or graduation. My younger sister scopes garage sales on the weekend looking for kitchen gadgets, furniture and accessories. My younger brother has a large TV Guide collection, which I think he may have started in middle school. As for me, I have an assortment of office supplies, tools, and books (most of them half-read or unread). I don't have enoguh space for all of my clothes, most of which I got secondhand, and even after donating several bags, I still have clothes coming out of my ears. I have two computer towers that I hope to fix and use for myself or a young relative, and my nieces are constantly giving me new drawings. Occasionally I get fed up and start tossing things out, but I have so many small items that I get overwhelmed. I hope to find a better way to categorize them and get rid of everything I don't need.
Sometimes, when I throw something out, my mom will see it and try to rescue it. "Why are you throwing this out? It's still good," she says. If I don't pull it out of the trash, sometimes she'll take it out and keep it for herself, but since we both have a lot of things, that sort of defeats the purpose.
I believe I became a packrat for several reasons. First, I remember times when someone needed an item and I could not help them because I did not have what they needed. If someone asks me for an item, I want to be able to check my stash, give the thing to him or her and "save the day". Second, I also remember times when I needed something and didn't have it, so I think to myself that if I ever see it in the store, I will buy it and never have to "suffer" again. Third, I misplace things a lot or I forget what I have and I buy it again just to discover later that I already had it, but then I think that having two or three instead of one is a bonus because If I have to give it to someone or if it breaks, I'll still have one. Finally, my mom taught us to be self-sufficient and never liked the idea of us having to ask anyone for anything, so she tried to have everything beforehand, so we now try to have everything before we need it - if that makes any sense to you.
I've watched dozens of organization shows and have some books, but I still haven't categorized my stuff the way I should. Things I've recently used are scattered throughout my room because I didn't put them away when I was finished. I have some things in my view so I won't forget that I have them. I have plastic bins, but the groupings are too vague. For instance, I have a bin for household items, but I have everything from batteries to bug repellent in there. I have a bin for health and beauty aids, but it has lotions, sinus medicine, nail polish and more bug repellent. I bought this cute set of wicker baskets, but all three of them are filled with stuff, and there is no category. I still have to dig to find what I'm looking for, so I may need to change my M.O.
The worse part is the clutter. I can clean off my dresser, and it looks the same way it did in a couple of days because I had to look for something. I believe my room is cluttered because my mind is cluttered, cluttered with painful memories and so on. This is the worst I've ever been, so that's probably it. My room is usually a reflection of my state of mind, and when I'm in a better mood and under less stress, I don't have as much clutter. I think that once I finish getting rid of this clutter around me and properly categorize what I have, my mind will be clear as well. It may be challenging to organize a room where I eat, sleep, read, watch TV and use the computer, but I'm sure it's possible. Maybe after that, I won't have such a hard time throwing things away.
Does anyone else here have or used to have trouble throwing things away? What did you do about it?
Previous Comments
ID

110375

Comment

I'll clean up as soon as I can find the broom...

Author

Ironghost

Date

2007-02-05T22:20:14-06:00
ID

110376

Comment

Ah... A good place to incert some lyrics from Blues Traveler's "Go Outside and Drive" I've really got to clean up my room You know it's been so long since I've seenmy floor It's getting kind of scary in fact I suspect That when I finally clear away I won't know her anymore How we'll have grown so far apart From those early days with the fresh new start So in the end it won't matter at all So why should I bother with the rise and the fall So I quietly lay back down And watch TV And my favorite part: So I'll sit right here till I'm old and gray I need my rest after all I'm wasting away And I just saw a cockroach crawl out of my sneaker I think he's biding his time till I get some-what weaker Just do it! Easier said then done!

Author

pikersam

Date

2007-02-06T00:07:02-06:00
ID

110377

Comment

Guilty! You should see my office. No, wait. You shouldn't. Not until I clean it up. :o) Cheers, TH

Author

Tom Head

Date

2007-02-06T04:05:33-06:00
ID

110378

Comment

I grew up in a family of pack rats, and consequently I have this disturbing ability to overlook clutter. It blends into the background. I have to force myself to see it. The worst part is, like you, I hate clutter and chaos--and yet my surroundings are plagued by a kind of clutter creep. I have to be vigilant. Is there an organization for recovering pack rats?

Author

Brent Cox

Date

2007-02-06T10:51:43-06:00
ID

110379

Comment

I have a membership to that, but I lost the papers on my desk. Oy.

Author

Ironghost

Date

2007-02-06T10:59:22-06:00
ID

110380

Comment

I'll clean up as soon as I can find the broom... Story of my life. :-)

Author

LatashaWillis

Date

2007-02-06T11:09:14-06:00
ID

110381

Comment

I grew up in a family of pack rats, and consequently I have this disturbing ability to overlook clutter. It blends into the background. I have to force myself to see it. Yeah, I know. You get so used to seeing it that you don't see it. It does sneak up on you, too. I'm looking at my dresser and I don't understand why it keeps filling up so quickly. The only conclusion I can come to is that since it's right by the door, it's become a drop-off point. Maybe that's where I can put those cute wicker baskets I bought that are stuffed with junk. Is there an organization for recovering pack rats? These Web sites are pretty good: http://www.thenewhomemaker.com/stopbeingapackrat Also, I heard of the organizations Clutterers Anonymous and Messies Anonymous. The founder of Messies Anonymous wrote a book that help you to analyze what kind of Messie you are and what approach to take to fix the problem. I have a copy, and I'll finish reading it right after I find it! BTW, I found a medical term for this problem on Google: disposophobia, also known as Collyer Brothers Syndrome in memory of the two brothers who were found dead in their apartment under 180 tons of junk, including 14 grand pianos!

Author

LatashaWillis

Date

2007-02-06T11:33:37-06:00
ID

110382

Comment

My husband has it and it drives me crazy. It will be a year or so before the packrat and the throw-awayer are meshed completely. In this office, there are about three NON WORKING printers, lots of art that we'll never hang or reframe, every article of regifting that has been bestowed upon him throughout the years and lots and lots and lots of kid art. You really can throw SOME of that kid art out. I know this for a fact. Store the best; trash the rest, and no one will know the difference in a decade.

Author

emilyb

Date

2007-02-06T12:56:23-06:00
ID

110383

Comment

There's only one thing worse than one pack rat in a family, and that is TWO pack rats in a family. I have an easier time tossing stuff than IG does... but not by much. I do keep the best of the kids art work. Problem is, it's all wonderful! :)

Author

Lady Havoc

Date

2007-02-06T15:52:10-06:00
ID

110384

Comment

I too, am a pack rat. but I really might need that stuff at any moment. I am also seen driving around picking up wood thrown out at construction sites, old furniture, well anything I think will keep paint on it. I also must have my things out and around me or I cannot get anything done. And if I "put it up" it must go to the same place all those solo sock hang out. I love reading things by Lee Sibler, and he wrote a book about organizing for the right brained... Well he had a sample thing online about organizing paperwork, but where you can still see it. Funny thing is, I print that out and then have even more paper to stack. Lucky me, my mom does let me hide stuff in her attic so my husband (poor guy) won't "clean them up" (translates to garbage can). I will find a use for those old metal letters from the torn down business. By the way, anyone have any old window panes they don't want? ;)

Author

colorwheeler

Date

2007-02-07T12:58:12-06:00
ID

110385

Comment

colorwheeler, you sound like a professional dumpster diver. :-) I think if you can figure out a way to make money off what you do, your hubby won't be so quick to "clean them up". Did anyone see Oprah on Tuesday? The show ties right into the discussion, and I am a Peter Walsh fan.

Author

LatashaWillis

Date

2007-02-08T21:26:21-06:00
ID

110386

Comment

Dumpster diving is fun. I do make money off of most of it. I am an artist and paint on everything. I have started a "new line" for lack of better wording on the wood from construction sites. Second Life Wood Paintings. They are great because they can stand or sit on a table, or be hung from the wall. Trash to treasure kind of thing. The problem is I kind of have to see it all, so I know what my options are. So I will have tons of wood pieces scattered around while working, poor guy tries to ignore it. I have no excuse for the stacked papers or the other things I have around yet, but I will come up with something:)

Author

colorwheeler

Date

2007-02-09T13:13:53-06:00
ID

110387

Comment

Two more Web sites to check out: http://www.ocfoundation.org/hoarding/ http://www.childrenofhoarders.com/forum/ The second URL has a photo gallery of examples of hoarding. However, I think you have to register in order to access the whole gallery.

Author

LatashaWillis

Date

2007-02-12T23:30:56-06:00
More like this story
More stories by this author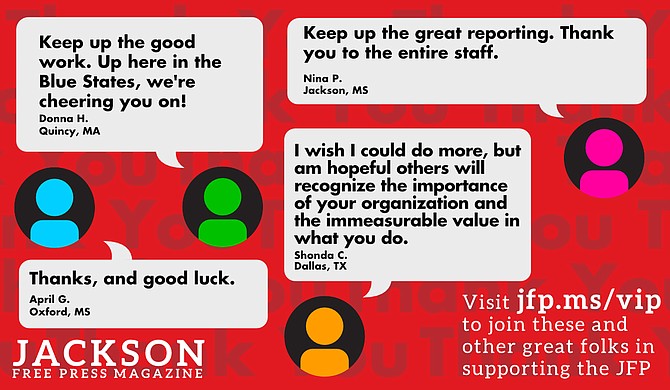 Thanks to all our new JFP VIPs!
COVID-19 has closed down the main sources of the JFP's revenue -- concerts, festivals, fundraisers, restaurants and bars. If everyone reading this article gives $5 or more, we should be able to continue publishing through the crisis. Please pay what you can to keep us reporting and publishing.