Through all the springs of my youth there was a common strain: grilling, cooking out, barbecuing. Whatever your jargon, cooking with fire evokes the coming of the vernal equinox. I don't know why, but it seems men always want to cook out.
I don't remember when exactly it was that I realized a grill—charcoal or gas—was more than a hot dog and hamburger machine, but all that matters is that I was young. I remember some spring nights in our neighborhood when all the families were cooking out. The kids would play in the streets (it was the '80s) with no supervision or worries, and the smell of different kinds of hamburgers and hot dogs and just maybe a chicken breast or two being cooked over a fire would fill the neighborhood air. Those were the days of … well, those were the days of bland food.
This week's recipe is a creation that I have been working on for about seven years. I wanted you all to know this for one reason: The only way you are going to be satisfied with what you cook is by trial and error. I will not go into detail on all the ways I failed at making this dish, but I will touch on the more productive moments in its evolution.
I started cooking this recipe when I found some Rock Cornish game hens in my grocer's freezer section. Having never tried these before, I read the directions and cooked them as directed. They were nothing more than poultry with a slight gamey taste. Delighted, I started cooking them about every other week for myself and roommates. I cooked them all different ways (the hens, not the roomies) and with numerous different glazes. But no matter the glaze or how I cooked them, they would come out dry. If you have ever had dry bird, you know how hard it is to choke down—just ask the Griswolds (c'mon, it's an '80s theme). I had this problem until I found the ever so lovely, but indelicately named, magic of brine.
You may ask: What is it? Where do I buy it? The answer is that you will be making it, and hopefully soon. A brine is a salt solution that will help your meats retain more juice during the cooking process. I did say meats, for if you switch up the seasonings, you have one helluva rib brine. Just make sure you keep the appropriate ratio of salt to liquid: approximately one cup of kosher salt to one gallon of fluid. To check the ratio to make sure the salinity is high enough, you can perform a simple test: a raw egg will float in the solution when you have enough kosher salt.
The flavor of your brine depends on the ingredients you put in it. These can be anything from the citrus I used to vinegar. With a brine, your only limits are your spice rack and your refrigerator. Just keep in mind, high acidity will actually cook meat. With acidic ingredients, start conservatively and add slowly; soak one to two hours per pound of meat.
Let's discuss one more thing to make this meal a success: the cooking methods. You can cook these bad boys many different ways, but I have fallen in love with one way in particular. Some call it the "drunken chicken" method, which I think sounds like a bad dance move, so I call it the hen-on-a-can-of-beer method. Yes, I said hen-on-a-can-of-beer. Again, like the brine, the name may not whet your appetite, but the result is delicious. The beer can needs to be half to two-thirds full of its original contents when you insert it into the hen—after thoroughly washing it inside and out, of course. You can cook it in the oven just lower than the recommended temperature or on your grill top. If you choose to forego cooking and dining al fresco (or live in an apartment where you cannot grill) and are cooking it in your oven, remember to place the hen-on-a-can-of-beer in a casserole dish to catch any drippings.
DIJON HONEY HEN | CITRUS BEER BRINE
Half gallon of water
Three cups of ice
One bottle of Leinenkugel's Sunset Wheat beer
Half cup Kosher salt
One orange
Two lemons
Put the salt in a sauce pan and cover with water. Heat until the salt is dissolved. In large container add water, ice, beer and salt solution. Cut orange and lemons in half, squeeze the juice of each into the large container, and then add pulp and rind, post-squeezing, to the container. Stir solution well. Place the hen in the solution; it may be necessary to weigh the hen down so it is completely covered
(you can use another pan), and place in the refrigerator for two to four hours.
DIJON HONEY GLAZE
Half cup of Dijon mustard
Quarter cup of honey
Half tablespoon of brown mustard seed
Combine all ingredients and stir. Glaze the hen throughout the cooking process with a brush.
While cooking the hen on the can be careful not to tip, as it will be top heavy. Glaze two to three times while cooking. To check doneness, use a thermometer or check to see if breast and thigh fluid runs clear when poked.
To remove the hen from the can, secure the hen under the wings with tongs and poke a hole in the bottom edge of the can. Let the fl uid drain out and then slide the hen off of the can. Half and serve.
Make comments about this recipe, and find one for Beet Slaw at www.
jacksonfreepress.com.
Previous Comments
ID

84897

Comment

As promised! BEET SLAW: Two Peeled Beets (1.5 to 2.5 inches in diameter) Four Radishes Two Stalks of Celery (6 to 8 inches) One Carrot One-Third of a Head of Cabbage Half Cup of Cider Vinegar Half Cup Sugar Two Teaspoons Ground Pepper Pinch of Salt In a large bowl shred beets, radishes, carrot, and cabbage and set to the side. Slice celery stalks and mix with the other vegetables. In medium sauce pan heat vinegar and sugar until the sugar dissolves, add salt and pepper. Pour the slaw dressing over the salad, toss, and chill. This recipe is simple, and it brings a wonderful color to an entrée. Just remember the beets will dye you and your counters. If you are going to tackle this recipe with a box shredder, you may need to buy a set of gloves.

Author

Jacob

Date

2007-04-11T15:40:58-06:00
ID

84898

Comment

Another note... The Mustard Seed MUST be crushed! enjoy

Author

Jacob

Date

2007-04-11T16:16:15-06:00
ID

84899

Comment

The beet slaw, a scary concept to me, was delicious. It was tangy, but not like I expected. And the color really popped the plate! Loved it :)

Author

Erica

Date

2007-04-16T08:13:01-06:00
More like this story
More stories by this author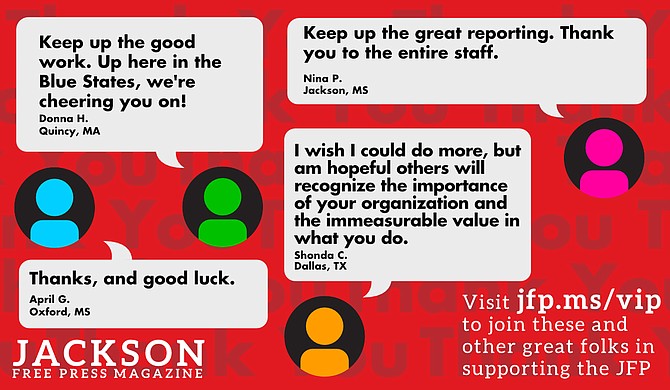 Thanks to all our new JFP VIPs!
COVID-19 has closed down the main sources of the JFP's revenue -- concerts, festivals, fundraisers, restaurants and bars. If everyone reading this article gives $5 or more, we should be able to continue publishing through the crisis. Please pay what you can to keep us reporting and publishing.