In journalism school, we were taught not to intervene in our stories. After working in Mississippi, where I helped organize benefits to raise money to help fix some of the problems I covered, I felt a little iffy about the rule of never intervening.
When I was at grad school in Missouri, I read about one of my favorite journalists, who had worked with migrant workers. When they got lost, and the only thing that could set them straight was a sign in English (which they could not read), they all turned toward her to translate it. But she didn't.
Could I have looked at those women and not translated the sign? But by covering this struggle, the journalist made the plight more real for her readers. By solving the problem yourself, first, you can no longer illuminate the greater problem for your readers. If you write the story in a way that really makes that struggle real, hopefully the readers will get involved and do more work collectively to fix the problems than you, as one person, ever could.
I had debated the question for months before I faced a real test. New York Times columnist Nick Kristof, cameraman Naka Nathaniel and I were in a hospital in Yokadouma, Cameroon, when we saw Prudence Lemokouno, a 24-year-old woman who had been in labor for six days. Prudence had started labor with the help of a midwife. When, after three days, the child didn't come, the midwife sat on Prudence's stomach, hoping to push the child out. Instead, she ruptured Prudence's uterus. Her family collected all the money it had to put Prudence on a motorcycle taxi headed for the nearest hospital—the one in Yokadouma 25 kilometers away. She had never seen a doctor before.
When we found her, she lay on a shoddy bed (like the dorm room bed from hell) with a thin mattress. A mosquito, one of the many bugs in the electricity-less room, circled her head. When she breathed—short, shallow breaths—her body shook. After her uterus ruptured, the baby died inside her. Prudence's sisters and her mother lined the floor near her. They had been at the hospital for three days without sleeping.
How can they stand this, I wondered. I had never smelled a room like this before. Prudence's catheter was overfilled. Her vomit and blood sprayed the wall. Her family members did not move, though. They kept guard, waiting for the doctor to do something.
"I can't operate," the doctor told us. Prudence's family didn't have the $100 needed for a cesarean section, and she was anemic. The doctor needed 2,000 ccs of blood before he could begin. But the hospital doesn't have a blood bank, because people in Yokadouma are too afraid to donate blood for fear of the HIV test required to make a donation. Anyone who tested positive would be driven from his village. It's better, they think, to be sick in ignorance than be driven from their homes.
Gathering facts like a good reporter, I asked, "What type of blood does she need?"
Neither the doctor nor the nurse knew. Ten minutes later they told us, "A-positive."
Nick turned to me with a wary look in his eye. "I think I'm A-positive," he said. After a quick pow-wow, we learned that Naka's blood was compatible, too. Could they donate the blood? Were the needles sterile? Was this a journalistically ethical thing to do?
Nick had faced this decision before. In 2004, he bought the freedom of two teenage Cambodian sex slaves.
The guys donated blood, and we gathered up enough money for the surgery.
Watching the woman in front of me, heaving with every breath, I knew I would have given blood, too, if my blood were compatible. But the doctor still didn't operate. He still had two cesarean sections to do before hers, he said.
After hours of waiting, we found out that the doctor had gone home. The only doctor in Yokadouma, he was too tired to do another surgery. He had already worked 15 hours.
"But what if the woman dies?" we asked.
"That's God," a nurse told us in French. "There is no other. He decides when to turn out the lights."
We had fought for hours, offering blood, money, the watchdog of The New York Times' video cameras, but that was it. The operation would wait until tomorrow.
A week later, Prudence died. She waited so long for the operation that infection spread through her body. No one in Yokadouma had antibiotics strong enough to fight it.
When we heard, I wrote in my blog: "It is too easy to look at numbers of maternal mortality or mortality in Africa in general, and feel distance from them. It is easy to think of death in Africa and not feel it close at hand. It's harder to see this woman as a daughter whose mother stayed awake for days at her bed side, whose eyes bleared red from tears and no sleep. It's harder to see her as a mother whose children were at school when she left for the hospital on the back of a motorcycle taxi. It's harder to understand that in death there is a persisting struggle, a weeklong fight through vomit and blood and infection."
After Nick and I published our stories about Prudence, letters from New York Times readers poured in. Readers told me the story had made a difference in their lives, that it made them wake up and want to do something for Africa.
The reaction was exactly what I wanted. But I kept asking myself, what if Prudence hadn't died? Would readers have felt relieved and then moved on with their lives? Of course, I wanted her to live, but Prudence wasn't the only young woman in Cameroon endangered through faulty medical care. Over half a million women die each year in the world during childbirth. Her death, made visible to our readers, made that preventable tragedy tangible for so many people.
Previous Comments
ID

74067

Comment

Casey, I think this is the best thing I've ever seen with your byline on it--and that's saying something. Very well done.

Author

Tom Head

Date

2006-12-01T19:17:50-06:00
More like this story
More stories by this author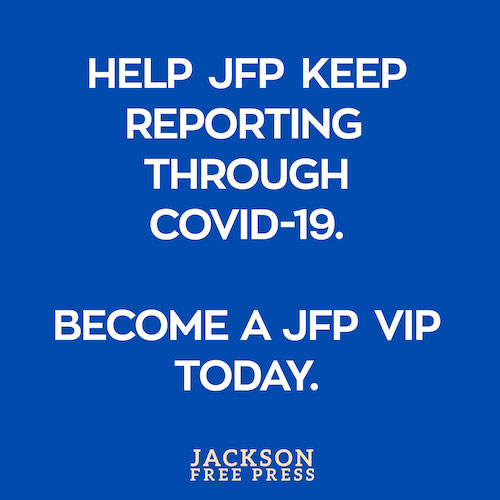 COVID-19 has closed down the main sources of the JFP's revenue -- concerts, festivals, fundraisers, restaurants and bars. If everyone reading this article gives $5 or more, we should be able to continue publishing through the crisis. Please pay what you can to keep us reporting and publishing.