My blog for the New York Times is free this week if anyone wants to read it:
Previous Comments
ID

108357

Comment

Ooooo, time to catch up on your travels. Thanks, Casey. And here's a real link. ;-) You can also see links to media about Casey and Nick's trip there. Check it out, all.

Author

DonnaLadd

Date

2006-11-06T15:22:17-06:00
ID

108358

Comment

Casey, I don't know you, but thank you for your writing. Reading your blogs from Africa took me back to many of my own experiences from when I went to South Africa last summer. I don't want to find myself settling for a comfortable life, conveniently ignoring the suffering of people all around me and all around the world. I don't want to forget anything I saw or felt. Thank you for helping me remember the people that I met and grew to love.

Author

kelligann

Date

2006-11-07T00:15:00-06:00
ID

108359

Comment

Hi Casey, I am not sure if you remember me at all, and this might seem extremely dorky or cliché'. I just wanted to let you know how inspiring it is that you have come this far. It's sort of surreal that a woman I know, that I have talked to, and is from my city has gotten this far. You've fulfilled dreams of so many, beat out thousands, and learned so much. I have been reading your blog all night, clinging to every word. You can't imagine the amount of admiration I feel that you courageously lived through every bit of Africa, not just the "animals" as your doctor so nicely put it. The amount of bravery and fortitude you had to basically stand by helpless as a woman you had tried to save died is just...astonishing. The feelings that you had seem so relatable but I know that seeing it on TV and seeing it in person are completely different. While I was reading the post where you wrote about turning on the TV and seeing gossip about David Hasselhoff's daughter I thought" yes! That's what I mean, How can we live in a country that worries so much about petty, stupid things while people are dying?" In thinking this I had always felt a bit pessimistic but it is nice to know that somebody who has actually seen it first hand agrees so I don't sound as stupid and pessimistic. It seems that is what our culture has become. In America the strive to be thin is important, and in other countries the strive to get fed for the day is important. It's almost like a different world, but who am I to comment when I just ate out dinner because we didn't have "enough food in the house" sounds so selfish. But we say" that's just how it is". But it can change. I think that's why we need people like you, and Nick ,and all the other journalists and reporters educating us about Africa's situation. I know this has been long and I know half of this probably sounds really stupid and totally wrong but I just wanted to let you know that what you did (as if you didn't know) is absolutely incredible. I hope that you will continue to do such great works in the future, as I know you will.

Author

Holly Perkins

Date

2006-11-08T21:56:48-06:00
ID

108360

Comment

Funny man Charles Rangel speaks out in today's NYT: "Mississippi gets more than their fair share back in federal money, but who the hell wants to live in Mississippi?" Mr. Rangel said. And, according to the C-L: Elbert Garcia, Rangel's press secretary in New York, said Rangel had received calls Thursday about the Mississippi quote. Garcia e-mailed The Associated Press a response from Rangel: "I certainly don't mean to offend anyone, I just love New York so much that I can't understand why everyone wouldn't want to live here." Golly... those reports about healthy emigration from the Empire State must all be false?

Author

millhouse

Date

2006-11-09T19:14:23-06:00
ID

108361

Comment

Holly, of course I remember you! You were the coolest 12-year-old in Jackson for a time. Are you 14 yet? Either way, I have always found you to be so much smarter and more mature than your peers. You, my lady, are going super far, and I am proud to know you. Keep thinking that way. Keep learning and pushing. love, casey

Author

casey

Date

2006-11-10T10:34:54-06:00
ID

108362

Comment

glad you remeber me. yes, 14 now, sounds so lame but yes, 14. trying to get out there and do more with art (or anything really) but i haven't seemed to find the right way to do so yet, but we will see. thanks.i appreciate your encouragement. : ) peace

Author

Holly Perkins

Date

2006-11-11T19:45:26-06:00
ID

108363

Comment

Reading Holly's comments reminded me of something. About a month ago, I was eating at the buffet in Horseshoe Casino. I noticed that almost all of the waitstaff appeared to be people from Africa. It kind of struck me as really sad- just the wasted food that goes into the garbage at a casino buffet could probably feed a whole country for a year! I wondered what those waiters thought about it, but didn't ask...

Author

Rico

Date

2006-11-11T19:53:02-06:00
ID

108364

Comment

When I first went to the doctor when I came home, a nurse told me about how much medicine they throw away each year because of expiration dates. They have a shelf-life of two years past their expiration dates, she said, but they throw them away at the first glint of the expiration. She also expressed frustration about drug reps spending so much money buying lunch for doctor's offices when so many people in Africa really need medicine (one woman I met died because there were no antibiotics anywhere in the city of Yokadouma, where she was in the hospital). The nurse wants to figure out a way to take all of the expired drugs to South Africa. Not sure if it's legal or not, but an interesting plan none the less ---

Author

casey

Date

2006-11-11T19:57:53-06:00
More like this story
More stories by this author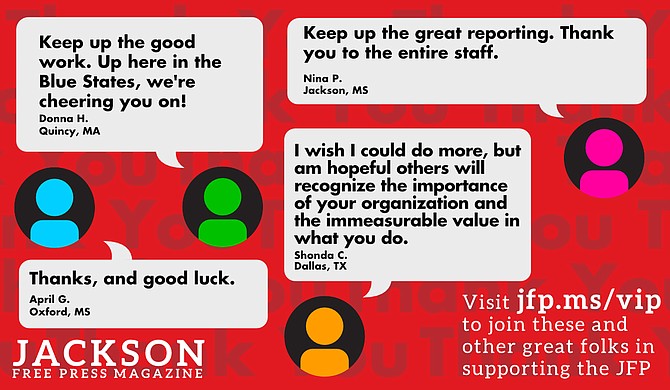 Thanks to all our new JFP VIPs!
COVID-19 has closed down the main sources of the JFP's revenue -- concerts, festivals, fundraisers, restaurants and bars. If everyone reading this article gives $5 or more, we should be able to continue publishing through the crisis. Please pay what you can to keep us reporting and publishing.