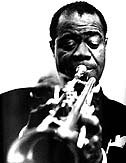 We were in denial for a bit there, but now that the thermometer has reached an official 100 degrees, we're not going to keep it from you any longer: This is your summer arts preview.
Exhibits and openings are never in short supply in Jackson, but the best kickoff to the summer art season can be found this year on July 1, at the Fondren Renaissance Foundation's big, old-fashioned yard party and birthday celebration at The Cedars. The event surrounds an Artists' Market on the Lawn, which, according to local artist Josh Hailey, will boast the works of 40 artists, "ranging from sculptures to painting to photography, anything and everything actually."
He didn't want to get too specific: "It's a surprise this time—let's just leave it at that. We've got new artists coming; we've got the old familiar faces, (but) along with a bunch of newbies out on the porch." Specific or not, Hailey is obviously excited about the event. "We'll have food, music, beer, summer fun … so it's the best thing in the world. It doesn't get much closer to heaven than that in Jackson in the summertime."
Hailey himself has whipped up some new ceramics for the event, which will have beer and barbecue plates for sale as a cooling break from the festivities. "If we can get a couple hundred people out to socialize and have a good time and eat some barbecue, that's just a good Southern thing—it needs to happen all the time," Hailey says.
If you prefer your art indoors, of course, there's no shortage there either. Continuing with the spirit of the IBC, the Smith Robertson Museum is exhibiting "Classic Black" through July 31.
The exhibit is a collection of photography and oral histories depicting the experiences of black ballet dancers in the mid-20th century. Curator Gregory Jones calls the show an "opportunity (for the public) to see this genre of our culture that they may or may not otherwise see."
For more cooling indoor fun, the Fondren Theatre Workshop presents their 3rd Annual New Play Project at Rainbow Co-Op from July 13-16. John Howell, who has been involved with the New Play Project since its inception, will be directing "Interrupted Journey," a play that he also wrote.
His play is based on a book of the same title that was written in the '60s about an interracial couple who claimed they were abducted by aliens. "The play doesn't really take sides as to whether this did happen to them or didn't happen to them; it's just an examination of their story. It's meant to be kind of a mystery," Howell says.
The bulk of the dialogue comes directly from transcripts taken between the couple and their psychiatrist. "I've always thought it would work well onstage," Howell says. "It's a small cast, and the story is told in dialogue, so it doesn't require any scenery."
Andrew Davies will play the role of Barney Hill, Malaika Quarterman will play Betty Hill, and Jason Moulder will play psychiatrist Dr. Simon in the reading, which Howell says will only be a section of the whole two-act play. "From my perspective, the great thing about the annual new play readings project is that it's a great forum for trying out anything of this sort … to see what it sounds like as a play and what the audience thinks about it. It's just a great opportunity," Howell says.
If you've got an eye for the stage yourself, you can audition for the musical "Once Upon a Mattress: The Princess and the Pea" July 24 or 25 and then invite all your friends to see you onstage in September at the Black Rose Theatre.
"I have done this show six other times—I haven't directed it all those other times, but I have done it six times. It's one of my favorites: It's a fractured fairytale, there's not a serious moment in the whole show—it's strictly fun. I for one like to go to the theater to escape, to be entertained, and that's what 'Mattress' does," says director Lydie Vick, also recently named minister of music at Sylvarena Baptist Church in Wesson.
Vick encourages everybody to audition for this play, especially those who have always wanted to be onstage but were too shy to speak. "There are some non-speaking roles, (so) you don't have to be able to act; all the roles are fun. You don't have to have a big part in the show to really enjoy it," Vick says. "And I love the fact that it's a large cast, because last fall I directed 'Little Shop of Horrors,' and it had a small cast, and I hate telling people they can't be part of the show."
The play runs in mid-September, so even if you don't go out for a role, go check it out. As Vick puts it: "How many times in life do you get to hear a song called 'I'm in Love with a Girl Named Fred?'"
Looking to get out of town for a short vacation or a weekend getaway? We've even got some best-bet summer road trips for you. Check them out in the following listings, and as always, keep yourself up to date with the latest details on your Lounge List.
ONSTAGE
The Primrose Path Theater presents "Pump Boys and Dinettes" from July 6-9 at the Richland Community Center on E. Harper Drive behind the Wal-Mart on Hwy 49 South. 601-420-1576.
New Stage Theatre presents the culmination of their summer theater camp with their rendition of "The Music Man Jr." from July 6-9. 50 area children, ages 5-18, participate. $10 adults, $5 children 12 and under. 1100 Carlisle St. 601-948-3531.
The Vicksburg Theatre Guild presents the hilarious melodrama "Gold in the Hills" at Parkside Playhouse on Fridays and Saturdays from July 7-29. $10. 101 Iowa Ave, Vicksburg. 601-636-0471.
Fondren Theatre Workshop will present its New Play Project July 13-16 at the Rainbow Whole Foods Co-op Plaza. Shows include new works by eight local playwrights performed by 22 actors in a readers theater format. $7 each show, or $11 for a weekend pass. 601-982-2217.
For the play's 24th anniversary, New Stage Theatre presents John Maxell's "Oh Mr. Faulkner, Do You Write?"—a one-man play about the life of the Nobel Prize-winning author—from July 25-Aug. 6. Opening night $25, other shows $15. 1100 Carlisle St. 601-948-3531.
The Clinton Brick Street Players present their Night of One Acts at Northside Baptist Church from July 27-29. 1475 E. Northside Dr., Clinton. 601-924-0559.
Lydie Vick directs "Once Upon a Mattress," the musical version of "The Princess and the Pea" at Black Rose Theatre. Auditions are July 24 and 25, with performances to follow on Sept. 14-17 and 21-24. 103 Black St., Brandon. 601-825-1293.
The Clinton Brick Street Players go classic at the Old Junior High Auditorium with Neil Simon's "Odd Couple" Sept. 8-10 and 14-16. Fairmont Drive across from Mississippi College, Clinton. 601-925-9285.
New Stage starts its 41st regular season with the musical comedy revue "I Love You, You're Perfect, Now Change" from Sept. 12-24. 1100 Carlisle St. 601-948-3531.
The Delta Yazoo Blues Fest promises to entertain July 2 in Summer Fest Park. Hwy 16, Benton. 800-381-0662.
Voices of Unity, Sunshine Band, Paula Larkin, L.C. Ulmer, Home Made Jamz, Venessia Young and the Pure Blues Express, Howl N Perry Band, Little Willie Farmer, Eden Brent, Delta Blues Review and Willie King all take the stage at the Fourth Annual Grassroots Blues Festival on July 8, starting at noon at Elliott Field. $12. Exit 195 off I-55, Duck Hill. 662-565-2478.
Unity Mississippi and HeARTS against AIDS bring the Twin Cities Gay Men's Chorus to Thalia Mara Hall July 11, 7:30 p.m. After-party at Hal & Mal's. 601-960-1535.
Every third Friday this summer, head to the historic Alamo Theater for their Jazz, Blues and More Concerts. Varying acts play with Sherrill Holly on saxophone; Kermit Holly on piano; Reese Powell on guitar; Willie Silas on drums; Bernard Holly on bass; and vocals by Angela Walls-Gray, Pamela Confer, George Jackson and Bobby Smith. 333 N. Farish St. 601-352-3365.
The Bach to Blues Series has you covered with sacred and secular music, every 3rd Sunday at Trinity Lutheran Church. Look out for Animal Farm and Scott Albert Johnson Aug. 20. 6401 Hwy 18 W. 601-371-2332, 601-372-8851.
The Mississippi Museum of Art has Jazz, Art and Friends to take you through the summer, with live jazz, friends, cash bar and free hors d'oeuvres the last Thursday of each month. $7. 201 E. Pascagoula. 601-960-1515.
The Sunflower River Blues and Gospel Festival takes up residence at the Railroad Depot Aug. 11-13, and features entertainment by local and national blues and gospel artists. Clarksdale. 662-627-2209.
The Mississippi Museum of Art exhibits GladRags Sketches, Swatches and Costume Designs by Myrna Colley-Lee June 10-Oct. 15; Work in Progress by Jonathan Santlofer through July 9; Pieces and Strings: Mississippi Cultural Crossroads 19th Annual Quilt Contest and Exhibition through Sept. 4; From the Fire: Contemporary Korean Ceramics through Sept. 10; and Work in Progress: Marylyn Dintenfass July 22-Oct. 15. 201 E. Pascagoula. 601-960-1515.
In conjunction with the IBC, the Smith Robertson Museum and Cultural Center will exhibit "Classic Black" through July 31. 601-960-1457.
The Fondren Renaissance Foundation hosts a big, old-fashioned yard party and birthday celebration at The Cedars on July 1, with an Artists' Market on the Lawn, 4 p.m. Barbecue plates and cold beer will be available for purchase at 6 p.m. 4145 Old Canton Road. [e-mail unavailable]
The Mississippi Craftsmen's Guild will hold their Selection Standards Review in September. To that end, they will offer a free "Prepare to Qualify" workshop at the Chimneyville Gallery on July 15 for those interested in membership. Ag Museum, 1150 Lakeland Dr. 601-981-0019.
Tougaloo College hosts Tougaloo Art Colony, a week-long festival of the visual arts for artists, art educators and students, with workshops on papermaking, woodcarving, painting and serigraphy, and ceramics and jewelry, from July 16-22. The event closes with an Open House Festival on July 22. 601-977-7839.
Arts in the Park livens up Smith Park with live entertainment, guest speakers, a silent arts auction and food, 10 a.m. Free. Downtown Jackson. 601-201-8139.
Blaque Butterfly presents "Enter the Realm of the Butterfly" Art Show Reception at the Colonial Grand on July 29. Artwork includes hand-painted wood and glass, and Shondra Macklin Patterson will exhibit wall murals and custom and decorative paintings, 6:30 p.m. Free. Natchez Trace Clubhouse, 715 Rice Road. 601-212-3397.
LITERARY EVENTS
Ken Foster signs "The Dogs Who Found Me" at Lemuria on July 1, 1 p.m.
Ronlyn Domingue signs "The Mercy of Thin Air" at Lemuria on July 5, 5 p.m.
Robert Sullivan signs "Cross Country" at Lemuria on July 6, 5 p.m.
Charles J. Shields signs "Mockingbird" at Lemuria on July 7, 1 p.m.
Billy Watkins signs and reads from "Apollo Moon Missions" at Lemuria on July 7, 5 p.m.
Regina Richardson signs "Maggie's Treasured Stone" at Lemuria on July 8, 1 p.m.
Dr. Kermit Till signs "The Romance of Medicine" at Lemuria on July 8, 1 p.m.
J. Wes Yoder signs and reads from "Carry My Bones" at Lemuria on July 12, 5 p.m.
Rick Bragg signs and reads from "All Over But the Shoutin'" at Lemuria on July 12, 5 p.m.
Mark Childress signs and reads from "One Mississippi" at Lemuria on July 14, 5 p.m.
Ace Atkins signs and reads from "White Shadow" at Lemuria on July 19, 5 p.m.
The 33rd Annual William Faulkner and Yoknapatawpha Conference runs July 23-27 and includes lectures and dramatic readings. The program takes place at Ole Miss and concludes with a celebration at Rowan Oak. 662-915-5993.
Joshilyn Jackson signs and reads from "Between, Georgia" at Lemuria on July 24, 5 p.m.
Ron Rash signs and reads from "The World Made Straight" at Lemuria on Aug. 2, 5 p.m.
Barry Hannah signs and reads from "Yonder Stands Your Orphan" at Lemuria on Aug. 2, 5 p.m.
William Gay signs and reads from "I Hate to See That Evening Sun Go Down" at Lemuria on Aug. 2, 5 p.m.
Jennifer Paddock signs and reads from "Point Clear" at Lemuria on Aug. 16, 5 p.m.
Sidney Thompson signs and reads from "Sideshow" at Lemuria on Aug. 16, 5 p.m.
Sonny Brewer signs "Stories from the Blue Moon Café V" at Lemuria on Aug. 18 and 19.
Sonny Brewer signs "A Sound Like Thunder" at Lemuria on Aug 18, time TBA.
Howard Bahr signs and reads from "The Judas Field" at Lemuria on Aug. 21, 5 p.m.
Tom Franklin signs and reads from "Smonk" at Lemuria on Aug. 24, 5 p.m.
Dennis Lehane signs and reads from "Coronado: Stories" at Lemuria on Aug. 24, 5 p.m.
Fenian's hosts a Fourth of July Cookout featuring a daytime band and Homer's BBQ. 901 E. Fortification. 601-948-0055.
Vicksburg holds their Annual Fourth of July Celebration at Vicksburg Waterfront, with Star Spangled Spectacular pops concert and fireworks over the Mississippi River, 7 p.m. 601-636-9421.
Ridgeland's fireworks are at Fireworks over the Reservoir Harbor, with food, children's activities and local bands. Harbor Drive, Ridgeland. 601-853-2011.
The Jacinto Fourth of July Festival is an old-fashioned patriotic celebration featuring political speaking, arts and crafts, Chucalissa Indians, Confederate soldiers (let's hope they're re-enactors), music and food. Corinth. 662-286-8662.
The Annual Clinton Fireworks Extravaganza goes on at Traceway Park and features balloons, games, space walk and evening fireworks. 601-924-5912.
Mississippi State Hospital celebrates on July 5th with the Mississippi State Hospital Whitfield Independence Day Celebration, with music, games, face painting, space jump and other kids activities, 7 p.m. Fireworks, 9 p.m. 601-351-8018.
Civil War Living History offers cannon demos and other Civil War-related events daily through Aug. 1 at Vicksburg national Military Park. 3201 Clay St. 601-636-0583.
The Slugburger Festival gives tribute to this local culinary delight from July 6-8. Downtown Square, Corinth. 877-347-0545.
Tracy Byrd, Craig Morgan, Tracy Lawrence, Medicine Dream and Dwight Yoakam perform at the one-of-a-kind Choctaw Indian Fair from July 12-15. Highway 16 W, Choctaw. 601-652-5251.
Contestants of the Miss Mississippi Pageant from July 19-22 will participate in a Parade through downtown Vicksburg with marching bands, drill teams and dance teams on July 17. Downtown Vicksburg. 866-822-6338.
The Neshoba County Fair runs July 21-28 and features performances by Jason Aldean, Diamond Rio, Julie Roberts and Pat Green, along with dancing, singing, racing and political speakers. 16800 Highway 21 S, Philadelphia.
The Dizzy Dean World Series runs July 21-27 and features Little League teams in age categories 8-13, junior and senior. Snowden Grove Park, Southaven. 662-890-3371.
Test out your spitting accuracy at the Mize Watermelon Festival July 21-22. City Park, downtown Mize. 601-733-2221.
Descendants of the early settlers of the community celebrate their heritage with music, dance, games and food at the Gluckstadt German Festival on July 22, 11 a.m. St. Joseph's Catholic Church, Gluckstadt. 601-856-2054.
The Coalition for Citizens with Disabilities hosts an Advancing Disability Policies in Mississippi Pathway to Participation Conference on July 26 at the Mississippi State Capitol, with a reception to follow. Conference, 9 a.m. Reception, 6 p.m. at 5 Old River Place, Suite 101. 800-721-7255.
Fenian's hosts the Lughnasadh Celtic Country Fair, a family celebration of an ancient Irish first harvest of summer on July 29. 901 E. Fortification. 601-948-0055.
The Mississippi Wildlife Extravaganza brings hunters, fishermen and other outdoor enthusiasts to the Mississippi Trade Mart Aug. 4-6 for the state's largest trade show. 601-206-5703.
The 11th Annual Essence Festival combines the most popular names in R&B, hip hop, soul, blues, reggae, jazz and comedy at Reliant Park July 1-3. Houston. 800-488-5252.
Devendra Banhart alone is worth the trip to the Pitchfork Music Festival from July 29-30, and the Futureheads, Ted Leo, Art Brut, Destroyer, the Mountain Goats, Spoon, Yo La Tengo, Mission of Burma and Jens Lekman only sweeten the deal. Union Park, Chicago.
40,000 fans flock to pioneer village Cannonsburgh to hear a banjo-picking, singing tribute to Uncle Dave, one of the Grand Ole Opry's first superstars. The Uncle Dave Macon Days Old-Time Music and Dance Festival brings in Opry regulars, national banjo championships, buck dancing and clogging. Murfreesboro, Tenn. 800-716-7560.
New Orleans honors native son Louis "Satchmo" Armstrong with the Satchmo Summer Fest from Aug. 3-6. Musical performances, exhibits, a jazz mass and activities for jazz amateurs are free and take place in the French Quarter and at the Louisiana State Museum's Old U.S. Mint. 400 Esplanade Ave. New Orleans. 800-673-5725.
Never was an idea so good as Elvis Week in Memphis from Aug. 8-16. Events include a gospel concert performed by Elvis' backup singers, gospel brunches and a Candlelight Vigil in Graceland Plaza. Memphis, Tenn. 800-238-2000.
Previous Comments
ID

80071

Comment

FYI: The 4th of July Fireworks over the Ross Barnett Reservoir will *NOT* be occuring this year. Ridgeland's only fireworks will be on Friday the 30th at Northpark.

Author

Newt

Date

2006-06-29T10:39:25-06:00
More stories by this author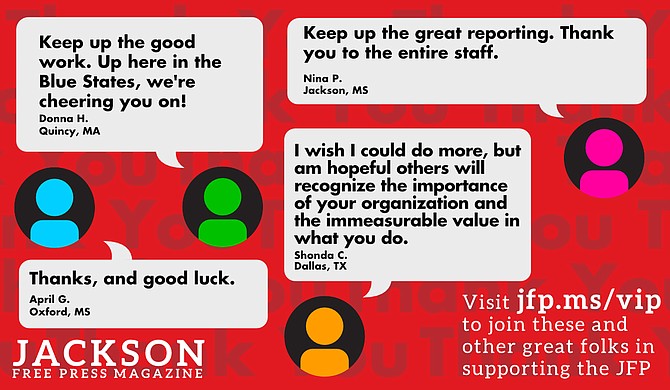 Thanks to all our new JFP VIPs!
COVID-19 has closed down the main sources of the JFP's revenue -- concerts, festivals, fundraisers, restaurants and bars. If everyone reading this article gives $5 or more, we should be able to continue publishing through the crisis. Please pay what you can to keep us reporting and publishing.