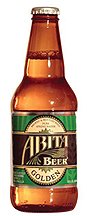 Most beer aficionados are not even aware that the southern United States is the next big "thing" on the beer horizon, with many microbreweries and brewpubs opening in the region. The abundant natural resources and culture of the South have helped spark this growth. However, Abita proudly holds the honor of being the original "craft beer" of the South.
Abita Brewing Company, located on the North Shore of Lake Ponchartrain, calls the charming village of Abita Springs, La., home. Locals have cherished the springs, for which the town is named, for their natural purity since the days of the Choctaw. It is this devotion that compelled the founders of the brewery to locate here in 1986. Since then, Abita has grown from a meager local operation to one of the largest microbreweries in the country, with distribution to more than 20 states and growing.
The quality ingredients used in the brewing process and the skill of the brewers themselves are the main reasons for Abita's success. Water, taken directly from the source—a spring fed well free of chemical contaminants—combines with malted barleys imported from the United Kingdom and yeast, cultured onsite from strains developed specifically by brewers in Germany. Several types of hops from Oregon flavor Abita beer. With no additives or preservatives, a wholsome and robust beer fills each bottle.
Abita produces five beers that are available throughout the year: Amber, Light, Golden, Turbodog and Purple Haze. Most of these are available locally at McDades, Brookshire's and Kroger. Several are even on tap at Lagers Beer Emporium and Mellow Mushroom, while many are available in bottles at Hal & Mal's and Martin's.
Abita Amber, a Munich-style lager with an amber color and a fruity aroma, stands out as the most popular variety of their flagship line. It pours with a nice head, although it dissipates rather quickly, with light tastes of toffee or chocolate at the start and a mild, hoppy finish. This versatile beer can be paired with many types of cuisine and serves as an ingredient for many New Orleans chefs in a variety of recipes.
Abita Light, a lager beer loosely based on their Amber recipe, uses much lighter malts, resulting in an apple juice-gold color. The light and fruity hop aroma can also be tasted, but gives way to a sweet, slight malty finish. Compared to other light beers on the market, the overall flavor stays consistent throughout; it doesn't begin to taste flat about halfway through. Versatile like the Amber, Abita Light goes well with most any food.
Described by the brewery as a "clean, crisp continental lager," Abita Golden pours a light golden yellow with a fluffy white head. It has a slight malty aroma with a taste of sweet maltiness at first and just a bit of hop bitterness at the end. Food pairings include Camembert and Fontina cheeses, many Italian dishes, poultry, fish and barbecue pork. The perfect choice, however, is crawfish boil fare—crawfish with new potatoes and corn on the cob.
Abita Purple Haze, an unusual beer brewed in the American Wheat style with added raspberry flavoring, pours a cloudy amber color with very light reddish-pink tint, due to the raspberry pulp. The aroma is almost rosy, with wheat and a faint fruity undertone. It has a wheat flavor with a hint of raspberries in the middle, minimal sweetness with wonderful sharpness at the end and an almost dark chocolate/espresso aftertaste. Given its fruity taste, this beer goes best with lighter foods such as salads and, of course, chocolate.
The best beer of the bunch is Abita Turbodog, a dark brown English style ale made with chocolate malts. It pours thick and carbonated and has an aroma of chocolate and malt with a slightly nutty quality. It has a strong malt and chocolate taste with a pleasant but lingering aftertaste. Food accompaniments include Asiago, Colby and Parmesan cheeses, grilled pork or beef, or a cherry torte for dessert.
Abita also makes five seasonal brews: Abita Bock is available from January through March, Abita Red Ale (March-June), Abita Wheat (June-September), Abita Fall Fest (September-November) and Abita Christmas Ale (November-December). Several specialty beers include the Abita Fleur-de-lis Restoration Ale, where $1 of every six-pack sold is donated to the Louisiana Disaster Recovery Foundation. Kids can enjoy the non-alcoholic and creamy Abita Root Beer.
Tours of the brewery do not require reservations, and it's close enough for a day trip. In fact, the original site of the brewery is now a full service brewpub overlooking the beautiful Tammany Trace hiking trail. Go to http://www.abita.com or call 800-737-2311 ext. 2 for a tour schedule.
Previous Comments
ID

84445

Comment

Abita's brewpub is great... great food, for sure. The Purple Haze I had there was subpar, but PH is inconsistent from batch to batch so I chalked it up to that. The spring behind the brewpub is awesome. We were there in late August and the coolness from the water was a bit overwhelming. Quite the treat that time of year, especially outside. Any chance that BeerTalk can do an article on Lazy Magnolia based out of Kiln? They were pretty popular on the coast before Katrina, and they've weathered the storm so far.... I think the JFP could be a great venue for getting their name out to Jackson establishments. I'd bet that a large percentage of central-to-north Mississippians have never heard of LM. Keep up the Beer Talk... :D :D

Author

millhouse

Date

2006-01-19T22:58:33-06:00
ID

84446

Comment

I should say the coolness from standing on the bridge spanning the water was a bit overwhelming. My party and I weren't skinny dippin'. :p

Author

millhouse

Date

2006-01-19T23:01:28-06:00
ID

84447

Comment

I have asked mcdades about magnolia, and i have personally never seen it or had it. BEER RUN? Mcdade's hasn't heard of it either, I don't think lager's has it or martins. Abita is good, don't like the PH it says malt beverage and feels and tastes like a zima. Do they still make those?

Author

*SuperStar*

Date

2006-01-20T09:45:29-06:00
ID

84448

Comment

I've sent e-mails to Hal and Mal's, Fenian's and Lager's about looking into getting it and never heard back from any of them. Lager's management can barely tie their shoes, so I didn't really expect much out of them. Hal and Mal's and Fenian's, though...I expected a response from them. Would it really be so hard to help these guys out? I've never had it either, and it's looking more and more like we actually WOULD have to make a beer run. I think it may be at some places in Hattiesburg, though, so that'd cut of an hour and a half.

Author

millhouse

Date

2006-01-20T10:23:55-06:00
ID

84449

Comment

Millhouse I have been in contact with the people at lazy magnolia and they are getting beer to jackson sometime in the next month. It is only for sale at bars in the gulf coast right now, so sit tight, I will let you know when and where it is going be.

Author

*SuperStar*

Date

2006-01-26T14:03:41-06:00
ID

84450

Comment

Dude, I'm just now seeing this. Thanks a bunch! This makes my day... Now, if we can go about getting that ABV limit abolished....

Author

millhouse

Date

2006-02-05T21:36:55-06:00
More like this story
More stories by this author
Support our reporting -- Become a JFP VIP.
The news business has changed dramatically in the past year, and we need your help more than ever to keep bringing you important stories about Jackson and the Metro. Become a JFP VIP with an annual membership or you can Sign up as a monthly supporter. Thanks for anything you can do to empower our journalism!