This was a great year for movies in terms of quality, though 2005 will probably be remembered by the film industry for its hugely disappointing box office grosses (it marks the first year since 1991 in which ticket sales have actually decreased from the year prior). This list, which does not include certain positively reviewed December releases that have not yet opened in the Jackson area (such as "Brokeback Mountain," whose enthusiastic reception indicates that it probably would have earned a place on this list, and "Munich," which is reportedly even better), looks at the 10 films from 2005 most worth seeing.
1 "Mysterious Skin" – Never before has a more eloquent, perceptive, challenging film been made about the formidable subject of child molestation. Combining a touching look at growing up gay in Kansas, an amorphous alien abduction mystery and a fearless examination of teenage prostitution, screenwriter-director Gregg Araki has crafted a disturbing, powerful, heartbreaking film that richly rewards viewers with open minds (and strong stomachs). No one who experiences "Mysterious Skin" will ever forget it.
2 "Crash" – In this stunning, multifaceted drama, writer-director Paul Haggis ("Million Dollar Baby") weaves together the lives of a dozen or so Los Angelinos who are connected, divided and devastated by incidents of racially charged crime and tragedy over a 36-hour period. None escape unscathed by the film's closing, whether victimized by acts of violence or brutalized by each other's judgments, with Haggis smartly suggesting that the latter are infinitely more scarring.
3 "King Kong" – Just as he did with his landmark "Lord of the Rings" trilogy, visionary director Peter Jackson has imbued his remake of the 1933 classic "King Kong" with a pitch-perfect balance of adrenaline, mystery and humanity. "King Kong" features a luminous performance from Naomi Watts and some of the most outstanding visual effects committed to celluloid thus far.
4 "Me and You and Everyone We Know" – Unquestionably 2005's most original release, Miranda July's curiously brilliant romantic comedy (though far too unconventional to be neatly classified into any genre) ponders a motley crew of lonely suburbanites struggling to connect with one another in an increasingly fragmentary society. July (who writes, directs and stars) has created some of the year's most believable and interesting characters, and handles them with a degree of honesty and humor that is as touchingly sad as it is charmingly sweet.
5 "A History of Violence" – Small-town America is shaken to its core in this hellish masterpiece from director David Cronenberg. After overcoming a pair of dangerous fugitives who attempt to rob the local diner, an ordinary family man (stunningly portrayed by Viggo Mortensen) soon finds his past simmering to the surface. The rest of the film's gifted cast, including Maria Bello, Ed Harris, William Hurt and newcomer Ashton Holmes, deliver some of the year's most accomplished performances. What elevates "A History of Violence" above the ranks of more standard thrillers is Cronenberg's penchant for psychological drama and skillfully managed suspense. This is a intensely effective portrait of the inescapability of the past and an argument that identity is more fluid than fixed.
6 "Good Night, and Good Luck" – More than just a highbrow history lesson, more than just a diagnostic political piece, more than just handsome black-and-white photography, George Clooney's brilliant look at journalist Edward R. Murrow and the red scare is an unforgettable cinematic triumph. David Strathairn delivers an Oscar-worthy performance in the lead role, in addition to being surrounded by a consummate ensemble cast, including Robert Downey Jr., Patricia Clarkson and Frank Langella. Not only does "Good Night, and Good Luck" recreate 1950s events and sentiments with painstaking detail (using an abundance of archive footage), it serves as a reminder of the former greatness of our mainstream news media.
7 "Batman Begins" – Christopher Nolan's refreshingly thrilling, uncommonly emotional resurrection of the "Batman" series can rightly be called the greatest comic book adaptation ever. Featuring the consistently impressive Christian Bale in the title role, "Batman Begins" succeeds by placing its desire to tell an engaging, coherent story and craft interesting, complex characters above all other considerations—nicely avoiding this genre's common pitfalls of becoming too playful (this is a deep, dark film) or too kinetic (though the near-breathless action scenes are certainly incredible).
8 "Downfall" – This startling drama from director Oliver Hirschbiegel examines the final 10 days in the life of Adolf Hitler. Based on the memoirs of Hitler's secretary (and experienced largely through her eyes), "Downfall" is certain to rivet anyone intrigued by World War II history or appreciative of finely wrought historical cinema. This is a remarkably absorbing look at the waning days of one of history's most horrific regimes. "Downfall" is in German with English subtitles.
9 "The Ballad of Jack and Rose" – Daniel Day-Lewis mesmerizes in his portrayal of a radical environmentalist living on an isolated island commune with his free-spirited daughter. Written and directed by Rebecca Miller (Day-Lewis' wife and daughter of the late playwright Arthur Miller), "The Ballad of Jack and Rose" is a beautifully textured story of rapturous idealism and lost innocence. This is a slow, meditating film, content to merely trace the evolution of its characters' relationships amid the turbulence of their vastly different personal philosophies, the effect of which both haunts the mind and stings the heart. Miller's extensive use of symbolism makes this a "Ballad" worthy of multiple viewings.
10 "Hustle & Flow" – Craig Brewer's explosively enjoyable tale of a Memphis pimp's transformation through rap music is this year's diamond in the rough ("rough" also a fitting adjective for this often-confrontational film). "Hustle & Flow" is an occasionally grim, frequently funny picture infused with Tennessee sweat and soul-stirring beats, with an ultimately life-affirming message about the fearless pursuit of a dream. The movie works thanks to Brewer's willingness to explore his characters' deepest faults and greatest triumphs, without judging them or turning them into caricatures. Featuring the year's best male performance (from acting revelation Terrence Howard), the film's scorching kissing scene, thoroughly unpredictable final act and genuinely heart-stirring ending don't hurt, either.
Previous Comments
ID

84417

Comment

I hated hated hated crash, but "Mysterious Skin" and "You, Me and Everyone We Know" were two of my favorites of the year. Great picks, Paul, and as usual, great writing!

Author

casey

Date

2005-12-28T18:26:56-06:00
ID

84418

Comment

Casey! How are the new digs...? Jim Emerson (Roger Ebert's blogger) also didn't care for Crash, even though Ebert ranked it one of his best movies of the year. Haven't seen it yet myself. When I do, two principles will collide, or at least pass each other precipitously in the ocean: 1. The Casey Parks rule. Tom learned, from Casey's old job, that he'll absolutely love any film she absolutely loves. 2. The Roger Ebert rule. Tom has also learned, from years of reading Ebert columns, that he'll hate any film Ebert hates. In this case, Ebert loves it and Casey hates it. Which bespectacled film genius will prevail? Tune in, true believers... BTW- Have you seen Rabbit-Proof Fence yet? Slightly older, but one of the best films I've ever seen. I'm absolutely in love with it. And this wasn't a film release, but if y'all ever get the chance to see Angels in America or Rome (both HBO miniseries), I give both a perfect four stars... Cheers, TH

Author

Tom Head

Date

2005-12-28T19:08:22-06:00
ID

84419

Comment

i'm still in kansas for now. i won't settle into the new digs until next week. i'm spending the day at the movie theater today, though. "munich," "capote," "goodnight and good luck" and "the squid and the whale" are all playing here in wichita, and i'm absolutely beside myself with glee (you know i'm a movie freak). i havent seen rabbit proof fence, though. i'll have to rent that soon. you really should check out the two films i mentioned above--absolutely wonderful achievements in film. ebert picked crash as his number one nod, though. eek. go rent it and let me know what you think. i also want to know what non-white people think of it.

Author

casey

Date

2005-12-29T13:08:41-06:00
ID

84420

Comment

Hey, you're just posting to tease me, Casey! I want to see "Crash," too, although my hopes aren't high. As we've discussed, I fear that it's kinda 101 sentiments (like the old "Grand Canyon" that got so much hype, but was so pitiful). But I really should see it before I trash it. ;-)

Author

DonnaLadd

Date

2005-12-29T13:14:20-06:00
ID

84421

Comment

The interesting thing about Crash is your there hating it, thinking how racist and one sided it is, then you think they are showing the ignorance of it. I think the aspect of the movie that succeeds is through the course of the flip flopping, if one keeps an open mind to be patient to "judge" it. In the end I don't know if it succeeds or fails, but it will do one or the other overwhelmingly. I've never seen a movie thats so explosively love it or hate, hate, hate it. Because flipping lids on how racists can also not be racists or vice versa generates some thought if you try, but are their intentions about the sensationalism of such ugliness just hollow sensationalism ? I can see that. I saw it and knew I wanted Donna Ladd to see it, and I truely wondered if anyone can hold off being offended to see anything more. Part of sensationalism is hearing the ugliness expressed and viewers possibly contriving it as humor because its so over the top and shocking. Tapping into some primal attitude.

Author

herman

Date

2005-12-29T16:27:37-06:00
ID

84422

Comment

Interesting you use the word "racist," Herman. One of the things I fear about the film -- because I've heard smart people criticize it for it -- is that it mixes up "racism" and "bigotry." I personally don't need reminders that people of all race are bigoted. I've seen films that try to do that before (like "Grand Canyon" or even "Bulworth"), but they often fail because they're still done from one cultural perspective and fail at being complicated just because they show different sides of bigotry. That is, if the film's main goal is to try to show that people of different people can be "racist," I'm not going to like it. Hopefully, it's not that superficial. But I've heard some people say it is, while others have really liked it. Again, our society *really* needs to have a conversation about what "racist" means. In many ways, Kent Moorhead's film does that better than any film I've ever seen -- that is, explore the meaning of "racist." That's much more important than shocking people by showing all sorts of different people saying hateful things about each other. Don't we all know that happens?

Author

DonnaLadd

Date

2005-12-29T17:01:27-06:00
ID

84423

Comment

Sometimes the movie experience is more important I think in terms of what reaction or discussion comes of it. If its flawed and failed did it really if it brings things to the table. Not so unlike those rare gems of comedy films that have race elements and you enjoy them more if theres a racially diverse crowd enjoying it... it seems to bond the audience in some way. You knows the ones where you don't see the white people looking over their shoulder to see if its ok to laugh.

Author

herman

Date

2005-12-29T17:56:43-06:00
ID

84424

Comment

"Racism" is a funny word. Webster's defines it as (emphases mine): "the belief that all members of each race possess characteristics or abilities specific to that race, esp. so as to distinguish it as inferior or superior to another race or races" In other words, the dictionary definition of racism--and, I think, the popular white definition of racism--is oriented around proto-Nazi anthropology and comparable systems, where there is a hierarchy of races, as it were. White racism, according to this model, is no different from white supremacism. Most crucially, it lets a lot of people off the hook; people are basically non-racist if they say they're non-racist, which frees them up to do things like talk about "thugs" and "gangs," play to the Southern Strategy, et. al. Racism becomes a philosophical position, not a social problem. It renders antiracism and similar efforts largely irrelevant, because after all what would antiracists do. And, perhaps most horribly of all, it looks at the current inequitable system and, minus the belief in institutional racism, chalks the current inequities up to "culture." Yes, if only low-income black neighborhoods had nice beige houses and well-trimmed lawns and no loud music and no cars parked in the yard and if the kids wore their pants higher and... [etc.] A view which, if taken to its logical conclusion, results in a kind of philosophical racism anyway. [continued]

Author

Tom Head

Date

2005-12-29T18:56:21-06:00
ID

84425

Comment

There is also the view that racism is as racism does, so the ideal non-racist person is someone who doesn't notice (or does a good job of pretending not to notice) race, and doesn't think about race. Yeah, the ideal non-racist white person according to this model treats everyone as if he or she were also white, and feels no need to break down segregationist institutions or whatnot because, goshdarnit, s/he is beyond that and "doesn't see color." And we liberals, who admit to noticing race and especially those of us who don't believe that the ideal for black folks is mere assimilation into white culture, are seen as the true racists because we "promote racial division." And people actually buy into this crap, which is why we just burned through an entire generation of 1960s-era civil rights movement leaders without nominating a single non-white presidential or vice-presidential candidate. Don't get me wrong; I think this definition of racism is probably useful in some contexts. But I think it needs a qualifier, so I refer to this kind of racism as philosophical racism. We basically pushed this kind of racism out of the public square, so that it's less of a problem in 2005 than it was 40 years ago. What we hashed out some months ago is that there is another meaning of racism which refers to our complicity in societal or institutional racism. By that standard, all white people are parties to racism; when we try to reject it, we are (to borrow a term from Rims Barber) recovering racists, in much the same way that someone who is addicted to alcohol but rejects it becomes a recovering alcoholic. So by this standard, folks who "don't see color" generally fall into the same category as alcoholics who insist they're not alcoholics because "they decide when to drink" and "they can stop at any time." [continued]

Author

Tom Head

Date

2005-12-29T18:56:39-06:00
ID

84426

Comment

White institutional racism is serious and pervasive, and it controls American culture. Does this mean that non-white institutional racism doesn't exist? No, of course not. Institutional racism is a serious problem in Japan, for example, and whites are by and large more victims than perpetrators. But in the United States and most of the postcolonial world whites have traditionally had the money, the power, and the institutions, so obviously that's the kind of institutional racism we need to focus on here and now. And while it is somewhat rooted in philosophical racism, eliminating philosophical racism does not eliminate institutional racism. It's not like a tree, where you cut it down and it loses all its branches. It's more like mildew in a really huge pile of filthy laundry. And like mildew, it'll continue to grow as long as we continue to protect it from sunlight. Cheers, TH

Author

Tom Head

Date

2005-12-29T18:56:46-06:00
ID

84427

Comment

"and whites by and large" --> "where whites by and large" (And yeah, I'm preaching to the choir here, but I feel so cruddy at the moment that I don't think I can manage any genre of writing other than "rant," so please bear with me, y'all.) Casey, those two movies sound rocking, though I may wait a little while on "Mysterious Skin"--it sounds mighty disturbing. My reread of Ebert's Crash review tells me that I might agree with you more than Roger on this one, but we'll see. One element about the movie I've heard about and do like is that it acknowledges racism as a complicated gut-level phenomenon rather than something someone merely commits to, so you have (without spoiling the plot too much) someone who does very racist things in one context and very antiracist things in another. And I believe that. Racism is complicated. Abraham Lincoln and Ulysses S. Grant had some really racist views for their time, while Robert E. Lee and James Longstreet did not. Then there was former Klansman Hugo Black, who was later appointed to the U.S. Supreme Court and surprised everone by playing a major leadership role in the civil rights cases of the 1950s and 1960s. The old joke is that he spent his youth going around in white robes scaring black people, then when he got older he went around in black robes scaring white people. Cheers, TH

Author

Tom Head

Date

2005-12-29T19:08:55-06:00
ID

84428

Comment

re: movies-- "Mysterious Skin" is a lot less disturbing than a lot of movies. I bet you could take it. There are only a few sqeamy scenes. It's worth it. I saw Capote and "The Squid and the Whale" today, and they were both so great! philip seymour hoffman is freaking astounding in capote. he is totally transformed. it was amazing. i loved watching his process of interviewing. it was fascinating to watch how he noticed things, the questions he thought to ask about the murders for In Cold Blood. The Squid and the Whale, was really good, too--very forthright and likeable. It reminded me a lot of a Wes Anderson film (he did royal tennenbaums and the life aquatic) in that the characters all talked to snobby-smart and bluntly. turns out, at the end of the film, while the credits were rolling, wes anderson produced it! i dont know how producing really works, but i think they just get money to promote the movie, right? i wonder if that guy was inspired by anderson, or if anderson saw something in that film that reminded him of his own work. ----- donna, i'm not posting to tease you. you know i'm not giving up on my roots! i've got my eye on the jfp. you're my family :) racism post next...

Author

casey

Date

2005-12-29T20:42:49-06:00
ID

84429

Comment

my problem with "Crash" is two-fold. one, i felt like Haggis did this turn-around thing a lot of times just to show "see, black people are racist, too!!" or "see, arabs are racist, too!" take some of that heat off of us white folk. two, the "racist" instances were so stereotypical. of course ludacris wants to complain that he got bad service but then admits, yeah, he didn't tip that waitress. of course the arab is a money-grubbing shop keeper. of course the hispanic worked a labor job. of course the white lady pulled her coat closer then those thug black kids steal her car just to show her. every instance was just plucked right out of stereotype. it was obvious a white dude made it to me. it offered nothing real, offered no real solutions. mix it all together with a star-studded cast and a few shock-emotional scenes, and it just felt like the most senseless blockbuster of the year to me. but donna's right, there's a key difference in racism and bigotry. a lot of this film centered around bigotry. /tirade (i just really hated that movie and felt so let down by what could have been) (i also found the same problems with stereotypes in haggis' earlier film "million dollar baby." though i really liked the film, the portrait of southerns as overweight, poorly dressed, welfare-abusers with a brother just outta jail was too much)

Author

casey

Date

2005-12-29T20:48:16-06:00
ID

84430

Comment

oh, but yes, tom, you're right. it does show that racism infiltrates in very complicated ways. someone may not seem themselves as racist then do racist things without even realizing it (or, biggoted things). it is very complicated and not so easily discerned or broken down.

Author

casey

Date

2005-12-29T20:49:39-06:00
ID

84431

Comment

Hmmm. Casey, the more I hear you write about the film and reread Ebert's review in that context, the more convinced I am that I'm not going to like it much, either. I see many opportunities in presenting black, Arab, Hispanic, et. al. bigotry, and it does exist. But when the objective is to essentially let whites off the hook (and let's face it: it usually is), I'd find that irritating, too. I haven't seen all of Spike Lee's Do the Right Thing, but what I have seen suggests to me that it's one of the rare movies that actually deals with multiracial bigotry without whitewashing. If Crash can't pull that off, then I'm not sure it'd work. BTW- You should have been there a couple of months ago, where I literally sat down and chatted for five hours with a women's studies/disability studies/religious studies professor who was in town visiting relatives. Without giving away the plot too much, I can say that she absolutely hated Haggis' MDB, was thoroughly disgusted by the ending, and wished movies like that were not still being made in 2005. I can't go too much into her critique of the film without spoiling the plot, but let's just say that after hearing her point of view on the film (which I was already leaning towards, though she could provide a hell of a lot more historical context than I had), I have a very hard time understanding why Ebert loved it so much. So it may be that Haggis represents one of those cases where Ebert and I simply don't agree. Cheers, TH

Author

Tom Head

Date

2005-12-29T21:56:59-06:00
ID

84432

Comment

I'm going to preface this review with this sentence, "I've been drinking. A LOT." Bad day. Anyway, I love to review movies so much I talked to Brian about it for an HOUR at the 'Christmas" party the other night. Crash- I really wanted to be stubborn and NOT agree with Casey just so we could fight about it...and then I would feel like she was at home...but, I can't. Crash was written as a movie that I truly think originally had a great message. Its message was "We are all the same." Thus, the movie seeks to unify. I really feel that. And, in understanding that, I gave it a lot of leeway. That being said...Casey's right. The movie instead gets the feeling of trying to justify white bigotry against ANY other race (as in the movie it is pointed at african americans, hispanics, etc at different times) because "We Are All Bigots". True enough. But, I really felt like they didn't have enough "technical advisors" and by technical advisors I mean "People That Explain To You How The World Really Works Beyond Your Idea Of It". Thus, after having so much promise (as she stated) it comes across as not really resolving or offering solutions to anything beyond excusing unexcusable behavior. Then, you just feel cheated, angry, and sober. At least I did. ;)

Author

Lori G

Date

2005-12-30T00:30:00-06:00
ID

84433

Comment

That being said I have two other things 1) Casey, come home 2) The movie is watchable for the performances. You actually dislike Sandra Bullock with the burning passion of a thousand suns in this movie. Do you know how HARD that was for her to do???? ;)

Author

Lori G

Date

2005-12-30T00:34:00-06:00
ID

84434

Comment

One more thing (I feel like Tom now ;)) Don Cheadle should have shrines built to him and I will watch ANY movie he is in. He should be worhsipped at the Oscars like nobody'a business and people should thank "Jesus" and "Don Cheadle" when they win because this man redefines acting in a way I haven't seen since birth. And, since we're acting like I'm twenty five these days...that's not giving him ENOUGH credit. If you can't tell, I worship this guy...from "Hotel Rowanda" to tiny independent films like "Manic" (Where he plays a youth counselor, which is my job in REAL LIFE and I get to see a man who has never actually done it become ME over the course of two hours) he nails everything I've ever seen him do. I will have to say I'm biased after watching him play MY REAL JOB in "Manic" and get the conflict and "tough love" aspects so well I wanted to kiss him. And, um, I'm done kissing his butt now.

Author

Lori G

Date

2005-12-30T00:41:54-06:00
ID

84435

Comment

Don Cheadle is amazing. I've been following his career ever since his three-year stint on Picket Fences, and he'd have to be on any list I do of the top five American actors. And I say this as somebody who has only seen clips of Hotel Rwanda and Manic--though both are on my to-watch list. Crash brings to mind a project I've always wanted to do, but haven't followed up with because I'm afraid it would end up looking like a whitewashing expedition: A documentary history of racism, going all the way back to ancient Babylon, to show that it has always been a part of the human experience and that every ethnic group has been a "lower" race at some point or another. But the objective of the book would not be to show that whites are not responsible for institutional racism today, or that "it all balances out," and I'm afraid that's how it would read. The objective of the book would be to show that this is a hard-wired fallacy of the human mind that has no relationship to people's actual biological characteristics--that if the majority of black folks came here voluntarily as highly educated cosmopolitan traders rather than being brought here involuntarily as imprisoned servants, then we would see the same sorts of comments about African Americans that we see about, say, Jews. There would still be institutional racism, but it would be a different kind of institutional racism. I can almost hear somebody saying: "Those damn blacks have always run Hollywood!" "U.S. foreign policy is in the hands of black special interests!" "The blacks run the world's banking system!" et. al. So I see a lot of truth to the "We're all alike" idea to the extent that all of this is an accident of history, but when folks put that in a movie, or in a book, it always seems to end up looking like an apologia for white privilege. I am becoming increasingly convinced that I would not like Crash's message. But I've heard the performances are damned good, and the Sandra Bullock character comes across as almost hilariously over-the-top wicked in the clips I've seen. Cheers, TH

Author

Tom Head

Date

2005-12-30T03:00:36-06:00
ID

84436

Comment

While we're on the subject of films about race: Anybody seen White Man's Burden? Strikes me as a brilliant premise, but (as in the case of Crash) I can imagine it being a provocative examination of how arbitrary and capricious race is or one more attempt to put anaesthetic on gangrenous "old wounds." Cheers, TH

Author

Tom Head

Date

2005-12-30T03:03:56-06:00
ID

84437

Comment

BTW, Casey, Rabbit-Proof Fence is also in many ways a film about race. And the frustrating thing about it is that the Kenneth Branagh character (the villain) really is acting out of a paternalistic kind of love, and it's very easy to see how, with only a slightly different background, he could just have easily been one of the good guys. Shades of what probably happened during the antebellum era in this country, I guess. I've read enough slave narratives to know that slaveowners were not, as a class, monsters. Many were, but I think the majority probably saw black folks who had never been taught to read and write, who had never been allowed to achieve any kind of financial independence, and so, having only that information to rely on, they saw black folks as mentally inferior and dependent. They were acting out of their own experiences. They didn't know any better. They, too, were products of the culture. And it's not like their counterparts in the Union were a hell of a lot better; some of what Lincoln had to say about race was as ignorant as anything the Klan put out. It was not a particularly enlightened time. Cheers, TH

Author

Tom Head

Date

2005-12-30T03:13:27-06:00
ID

84438

Comment

ali! i'm home for a few days! what're you doing on nye? tom send me an email about the M$B criqitue -- parkscm at hotmail dot com. i've seen it twice, so it wont be spoiled. haggis loves the emotional gimmicks in films, i'll say that. i really would love to see a panel on crash--really still would love to hear what some non-whites think of it, too. i wish skipp coon would see it and tell me all about it. donna, what about a race and film panel? would that even be possible without making sure people see all of the movies"

Author

casey

Date

2005-12-30T16:04:41-06:00
ID

84439

Comment

First, thanks, Ali and Casey, for articulating my fears about "Crash." I will watch as soon as we get a chance and give y'all my opinion in all its uncensored glory. There is nothing that I hate more than a whitewashed white film about how everybody's racist, too, and see white guys really did end racism in America. (Think "Mississippi Burning.") And I'm tired as hell of the idea that white people have to be comfortable about talking race before they'll do it. Or, they have to be told that, well, everybody is racist, so don't feel so bad about it. Racism, to my definition, is about power. You can't have an "-ism" if you don't have the power to spread it and make it an "-ism." That's why the argument that, "well, I have black friends" is so stupid when used by people trying to say they're not racist. There were Klansmen with black friends. It's not about who's your friend, your nursemaid, or your butler -- it's about the power that is wielded over groups, and who is wielding it. Anybody can be a bigot, but it takes *power* to be a racist, and you can perfectly well be "racist" against your own race by helping another race maintain their superiority, usually in exchange for personal gain. Note the Uncle Toms of old (or new). Now, Casey, the film idea is a good one. Maybe we can find a film expert (prof?) who can splice together bits of different films for a presentation and then have a discussion. Any ideas, folks?

Author

DonnaLadd

Date

2005-12-30T16:16:08-06:00
ID

84440

Comment

Also, Ali makes a good point. Before rushing to judgment that a film (or any art) deals with race issues in an impressive, "complex" way, be sure to talk to people of different backgrounds and races about what they think. Their answers may surprise you. That really would be a great "Race, Religion & Society" forum. Hopefully, we'll announce our next one early in January. A number of groups have approached us about participating in future ones. We just need a little time to put them together.

Author

DonnaLadd

Date

2005-12-30T16:19:10-06:00
ID

84441

Comment

http://news.yahoo.com/s/nm/20060105/film_nm/leisure_crash_dc In two days this week, the race relations drama picked up multiple award nominations from the U.S. film industry's major craft guilds, putting it back on track to vie for the Academy Awards after running into trouble in December. The Directors Guild of America on Thursday nominated the "Crash" filmmaker Paul Haggis for its best director honor, and the Screen Actors Guild gave the film's actors three nominations, including one for its top honor -- best ensemble cast in a film. That recognition followed Wednesday's nomination for best original screenplay from the Writers Guild of America and best film production from the Producers Guild of America. But in December, "Crash" failed to earn a best film drama nomination at the Golden Globe awards, which gives movies momentum in the Oscar race. As a result, some industry experts wrote it off. This week, "Crash" came roaring back. "The guild nominations shook up the entire race with 'Crash' coming through on all the lists. Now, it looks like it will be a strong best picture contender," said Tom O'Neil, columnist for TheEnvelope.com. "Crash" debuted in theaters last May and for a low-budget movie racked up a strong box office total of $53 million in the United States and Canada. It tells an eye-opening story of how different people in Los Angeles deal with race issues.

Author

herman

Date

2006-01-06T09:54:42-06:00
ID

84442

Comment

I think it's on track to be a darling for the paranoid-of-being-called-racist Oscars -- but that still doesn't mean it's a great movie. (Remember "Titanic"?) Still, I have yet to watch it. I have a little time this weekend; perhaps I can get to it and report back on my reaction.

Author

DonnaLadd

Date

2006-01-06T10:25:54-06:00
More like this story
More stories by this author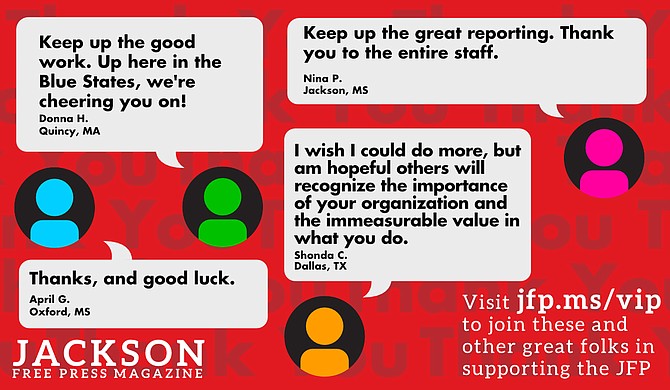 Thanks to all our new JFP VIPs!
COVID-19 has closed down the main sources of the JFP's revenue -- concerts, festivals, fundraisers, restaurants and bars. If everyone reading this article gives $5 or more, we should be able to continue publishing through the crisis. Please pay what you can to keep us reporting and publishing.