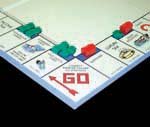 You may not have heard of the other CIA—Christians in Action. CIA is a children's advocacy group that sponsors an emergency shelter for abused or neglected children. Their facility is currently located in the Poindexter neighborhood west of downtown. It has been in existence since 1977 and provides residential care for children from birth through age 12. The shelter holds up to one dozen children.
The children who pass through this shelter—3,500 to date—are usually there for a maximum of 45 days. They've been referred from Youth Court, the Department of Human Services and the Jackson Police Department. Many of these children have been burned, beaten, sexually abused and neglected. In addition to basic needs, food or shelter, clothing, and medical care, the shelter also has recreational activities for the children like trips to the zoo.
About three years ago, the group wanted to move the facility to a better block, this one in South Jackson. Initially, CIA Director Janice Wilder met with James Cooper, then president of the Brookhollow Neighborhood Association. Cooper said that though he and his wife personally saw the shelter moving into the neighborhood as a good thing, many people in the community were not as enthused.
"The primary problem with the facility was that people thought it would open the door for more commercial property to move into the neighborhood. Most of the neighbors really wanted the area to stay residential," he said.
Some people were also concerned that the children's parents might come to find them and cause problems that would involve the police making frequent trips to the neighborhood. The neighbors fought this group with passion in the beginning. The neighborhood even hired legal representation to help with their case. However, as the conflict dragged on, interest subsided, and Cooper decided to concede to the group because he thought "it was unnecessary to fight if the neighbors were not coming to the City Council meetings."
Now the group is still waiting to move into the South Jackson location. They have to finish renovations on the house. "Now that the neighborhood has stopped the complaints, we can have a smooth transition into the house," Wilder said.
Living Among Us
Gathering in groups is human nature. In fact, the need to belong to a group is almost as basic as the need for food, water and sex, according to Dr. Abraham Maslow's hierarchy of self-actualization. In many cases, though, a level of exclusivity surfaces once a group is formed. This occurrence is definitely found in neighborhoods, in Jackson and elsewhere in the country. Once people get comfortable in their communities, they prefer to see only new individuals join their "group" who are a part of a certain economic, social, political and, often, ethnic background.
This discrimination at one time was primarily a problem for people of color, but now affects housing for people with disabilities—both mental and physical—people transitioning from prison to society, those who are homeless and even abused children.
Micheal Allen, senior staff attorney at the Judge David Bazelon Center for Mental Health Law in Washington, D.C., said that some neighbors will actually come out and say: "We do not want those people living here.'" He added: "This sounds a lot like 40 years ago when 'those people' were people of color."
In Jackson, human-services databases show about 70 facilities for mentally ill, abused or disabled individuals. Most of these facilities—44 percent—are concentrated in the Midtown area, especially in the Poindexter community. By contrast, North Jackson has around 22 percent and South Jackson only 11 percent.
Not In My Back Yard
Neighborhood associations looking to keep their area exclusive tend to use the same excuses time and again to pressure local officials to vote against the placement of certain types of housing in their community. Often, the members of the neighborhood agree that the facility is necessary—just Not In My Back Yard. Thus the "NIMBY" syndrome is born in yet another community.
Kim Schaffer, the communications director of the National Low Income Housing Coalition in Washington, D.C., said that self-interest most often determines neighborhood reactions. "I would say a lot of this mentality goes back to property value and land values," she said. "Also, what things people think are good together and what things are better separated." People can have legitimate concerns, but Schaffer said that often the problem is that people make these decisions without proper knowledge or a complete perspective of how everyone involved will be affected.
It is also important, experts like Schaffer say, that such facilities are "community-based"—that is, the people they treat can live in a community with other people and services rather than being separated like pariahs.
One of the more recent NIMBY incidents in Jackson involves the protest of some Fondren residents against a plan by the Hinds County Mental Health Commission to build a 40-bed crisis intervention center at 33 Franklin Court—currently a vacant lot that collects trash. The first time the commission decided to build at this site was 2001. At that time, many Fondren residents fought against the center being built so close to their homes.
Attorney and Fondren resident Wilson Carroll was one of the many people against the building coming to his neighborhood. And he still is. "We all agree that there is a need for this type of facility in the community, but it is not a good idea to have it in a residential neighborhood," Carroll said in a recent interview. He suggested that it be put downtown where there are few residents nearby, perhaps in the temporary City Hall building, which formerly housed a youth detention center.
Margaret Harris, the executive director of Hinds Behavioral Health Services, responds that some Fondren residents are using misconceptions to argue against the center. "First, mental illness is not something that you can run away from. It exists in your community, your neighborhood and even in your families. The people that will be treated in this facility will be cared for in a secure environment and will not be hanging around the building or moving out into the community. They will be released to their families and go back to their homes," she said.
Currently, the only options for people with acute mental-health problems are either to be hospitalized in a regular hospital, which can be expensive, or to be sent to a holding cell where they will not receive appropriate attention.
At a facility such as the one envisioned by Hinds County, a variety of treatment options will be available. There will be nurses and social workers watching closely over the patients, not only while they are in the care of the center but when they are discharged as well. Harris said she thinks the center will actually enhance the community. "It will be a beautiful facility that will improve the look of the community rather than the vacant lot that is currently there," she said in an earlier interview.
Carroll suggested that, if it is not too late, the construction plans should be reversed and the building moved downtown. But if the facility is moved downtown, it would be isolated from residential neighborhoods—at least until more housing comes on board downtown. And those neighborhoods that it has any proximity to, such as Poindexter (just west of Gallatin), arguably already have more than their fair share of treatment facilities and shelters.
Dumping Grounds
A problem, of course, is that the people who oppose services in their neighborhood usually are not as concerned with where the facilities end up as long as they know where they aren't—their back, or front, yard. Unfortunately, the answer usually is the same for these types of facilities and housing: Typically, a number of shelters and centers are dumped in a particular area of town. Often times, this area is crime-ridden, run-down and has dilapidated—conditions that should not be endured by anyone. Those conditions are exacerbated by the halfway houses, shelters and other facilities being grouped in that neighborhood rather than dispersed throughout the city where they don't taint—fairly or not—entire communities. That area then develops a reputation for being a dumping ground for such facilities, and the cycle continues, bringing the neighborhood down for the people who do own or rent homes there.
The ideal, of course, would be for all neighborhoods to take their "fair share" of facilities rather than forcing them to be dumped in one or two neighborhoods—such as in Poindexter and other places in Midtown, already a community struggling with poverty and negative community perceptions. But determining "fair share" is more difficult than it sounds.
Some cities are passing "fair share" laws to ensure that such facilities are spread around equitably, but such laws are not popular, for obvious reasons, and are not widely used yet, especially as it relates to places like mental health facilities, Michael Allen said. "The idea behind 'fair share' is that every community should have an equal portion of whatever kind of housing. Whether it is affordable housing, shelters, group homes or whatever, they should not be solely concentrated in one community. Also communities that are better connected, richer or whiter should not be able to keep out that kind of housing," Allen added.
However, two federal laws do afford the rights to affordable and fair housing for anyone, at least to a point. The Federal Fair Housing Act states that it is illegal to deny housing on the basis of disability. Disability is very broadly defined and includes those people with drug-abuse problems. Thus, neighborhoods should not be able to block housing simply because of the people who will live there. According to Schaffer, this even applies to transitional or short-term housing for treatment, like the Fondren Crisis Center.
The second measure to ensure fair housing is a federal grant that is given to the city called the Community Development Block Grant. "What happens is that the city of Jackson will get federal dollars every year from the Department of Housing and Urban Development. When it gets that money, (the city) promises to use it in a way that affirmatively furthers fair housing. What some cities will do is get the money but won't make good on the promise," Allen said.
Schaffer said that many times the decision to renege on this promise is made at the local government level. "Sometimes you might hear of a local elected official who is completely aware of how low income or mentally disabled people in these situations will be affected. Other times you hear of elected officials who are out of touch with what is going on in the community and are easily swayed positively or negatively by groups like neighborhood associations," she said.
Making the House a Home
Some organizations find an accepting and acceptable neighborhood to house their facilities. Grace House is a transitional home in a neighborhood near Millsaps College for people living with HIV—a community of people who often have difficulty locating their facilities in functioning neighborhoods.
Grace House's mission is to provide caring and supportive services to all people affected by HIV/AIDS and to create and maintain a home environment in which people living with HIV may live. This home helps those who have been disenfranchised from the outside world and have a hard time finding affordable housing by providing a home environment for people living with HIV/AIDS and help such people find the road to mental and physical wellness and stability.
"Our people are not cared for in the fashion that one might find in a nursing home; these are self-sufficient individuals. They work, clean up after themselves and find their own sources of entertainment. Our clients are here to cope with their condition and find their place back in society," said Executive Director Leonard Williams.
The clients who live at Grace House are there for about one year—and often have serious problems. Many of the people coming though Grace House are dually diagnosed. "This means that they have not only tested positive for HIV/AIDS but also have a substance abuse problem or another mental illness," Williams said.
The House has been a staple in the community for the past decade and has found a community willing to give time, money and clothing to help it flourish. Between 500 and 700 volunteers have given time to the House, providing help with everything from the backyard garden area to assisting with counseling clients. Groups from places such as the Junior League of Jackson, which helped to design the remodeling plans for Grace House 2, Delta Sigma Theta Sorority, Tougaloo College, Jackson State University, St. Andrews Episcopal Church and the Mississippi Department of Health have all had a hand in helping make the House a home.
Overcoming Fear
In the early construction days of Grace House, however, it was confronted with some NIMBY issues as it related to location options in the Millsaps area. "People in the neighborhood thought it was a great place … but just not in their back yards," Williams said.
The House finally settled on a Millsaps Avenue location that seems to be a perfect fit. "The people on this street have been extremely accepting of Grace House, and we have become a part of the neighborhood. We have a great relationship with the neighbors," he said.
Grace House 1 accommodates up to eight men and Grace House 2 can hold four to six women. The backyard garden is a common area for both houses, fashioned in a tree-house design and adorned with lots of plants. "The Pan Hellenic Council at Tougaloo College came and helped with the plants and the garden area," Williams said. Also in this area there is a wooden walkway that links the two houses. Both homes have a common kitchen for all the inhabitants to eat from and living rooms that, aside from entertainment purposes, also function as meeting rooms for lectures. Along with the donated furniture from places like Miskelly's, Grace House 1 was uniquely decorated with colorful artwork such as murals with cats and flowers and paintings of the State of Mississippi in a deep red that reads "Mississippi AIDS."
Williams said that 15 to 20 percent of the residents of Grace House come from the Mississippi Department of Corrections. Two-week resident James Breland is one of them.
"I came here from Parchman. There were always bulletins there about places to go when you are released, and I decided that Grace House would be best for me," he said.
In 1997, Breland was incarcerated for shoplifting; at the time he said he was under the influence of cocaine. It was Breland's risky behavior that led him to contract HIV. "I got the disease from a woman and was diagnosed in prison." While he was in prison he went through a detoxification program and said that he has new hope for his life now. "I expect to find a job and move on with my life, and Grace House will help me do that," he said.
Anti-Snob Efforts
But situations such as Grace House are often the exception, not the rule, when it comes to housing and treating at-risk people in or near well-to-do neighborhoods. Allen also said that the people who oppose affordable housing are the same ones who don't want shelters, halfway houses and mental facilities in their neighborhoods. The same reasons apply across the board.
The cycle is the same, both Allen and Schaffer say. A group will need space to build or renovate housing for individuals with low incomes, disabilities, mental illnesses, who are homeless, and so on. As they are looking for locations in certain neighborhoods—especially nicer ones—they contact the president of the neighborhood association. The president takes the details back to the residents, and the excuses against the facility begin. "This will lower our property value." "It will open the gate for other facilities like this or more commercial real estate." "These people might be dangerous or will rob us."
In his article, "From Nimby to Yimby: How to get (and Keep) the Government on Your Side in Zoning and Land Use Matters," Allen wrote: "We need to nurture positive relationships with elected and appointed officials and seek out new ways in which government can be transformed into a positive force for development of affordable housing and community-based programs for all residents." He cites numerous examples of successful programs in various cities that help increase public awareness and sensitivity to the needy and the kind of housing in which they live.
For example, in New Jersey, the Department of Human Services launched a public educational program called Good Neighbors, Community Living for People with Disabilities. Also their Department of Human Services routinely contacts residents, local officials and community organizations to keep up the relationships between these groups.
Another example is Massachusetts' Chapter 40B statewide legislation—affectionately called "anti-snob" zoning. This law states that in every city and town in the state, 10 percent of the housing has to be affordable or subsidized. This way if an affordable-housing developer is denied access to build in a town with less than 10 percent, then the developer can appeal to the state Housing Appeals Committee and the HAC will override the local government.
Aaron Gornstein, executive director of the Citizen's Housing and Planning Association in Massachusetts, said that this law has helped to build 35,000 units of housing in the suburbs of Boston. "It has helped tremendously with economic integration in the greater Boston area and 35 other towns in the state have exceeded the 10 percent mark for affordable housing," he said.
Local government authorities are charged with ensuring the rights of each of its citizens.
However, fair share legislation—or at least fair-share efforts by concerned community members—can go further to specifically focus on the housing needs of individuals who, without this protection, will be completely disenfranchised within society.
The keys to success seem to be well-planned and executed facilities, on the one hand, and community members willing to put compassion ahead of fear and obsession with property values on the other. In Fondren, for instance, opposition is still there for some, but Harris says they are trying to work with the community to appease their concerns.
"Though they have decided that the Fondren location will be the best place, the commission is still figuring out how to put the vision into reality in way that best suits the community," she said.
Editor's Note: This story marks the beginning of what we are calling "Project 'Hood" at the JFP. Don't be fooled by the "Hood" part, though—this project includes Jackson communities from Eastover to Poindexter, Belhaven to Virden Addition. A 'hood is a 'hood is a 'hood. Writers and interns are going through the city neighborhood by neighborhood seeking out heroes, success tales and problems that need to be exposed and discussed and solved.
Please help us with this project, which is co-coordinated by reporter Ayana Taylor and assistant editor Casey Parks. Send us your story ideas, your community events (at least two weeks in advance) and give us your feedback. We consider this a community project, and it will only be successful with your help. You can reach Ayana at 362-6121 ext. 8 and Casey at ext. 2. Fax info to 510-9019, e-mail to [email unavailable], or mail to JFP, P. O. Box 2047, Jackson, Miss., 39225, Attn: Project Hood.
Previous Comments
ID

77898

Comment

Ayana, these are very socialist ideals you are writing about. I hear terms such as "Fair Share" and such. Isnt losing property value something the average homeowner would have the right to be concerened about? Are you suggesting that someone welcome, loss of value? While that might be a nice thought, i dont think it is in tune with the majority of middle class America.

Author

RightonTarget

Date

2005-02-11T14:58:21-06:00
ID

77899

Comment

Right, like many people these days, you seem to be confused about the definition of socialism, and try to twist its meaning into something that it's not: Any of various theories or systems of social organization in which the means of producing and distributing goods is owned collectively or by a centralized government that often plans and controls the economy. American HeritageÆ Dictionary of the English Language, Fourth Edition

Author

DonnaLadd

Date

2005-02-11T15:16:25-06:00
ID

77900

Comment

BTW, the "means of producing and distributing goods" is vital to the meaning of socialist. If you're a socialist, this is what you believe. It doesn't have anything to do with the services the government providesóor whether or not social-service facilities are distributed fairly throughout a community. The word "fair" does not mean "socialist." Neither does believing in helping the poor. If so, Jesus was a socialist.

Author

DonnaLadd

Date

2005-02-11T15:25:23-06:00
ID

77901

Comment

Ladd, perhaps i misused the word, point taken. Please adress the issue about individuals wanting to look out for their property values? Is that not a logical fear? Thank you.

Author

RightonTarget

Date

2005-02-11T16:14:56-06:00
ID

77902

Comment

It's no more a fear in one neighborhood than another. And if people will get more educated on these facilities, and how to mainstream them into their communities, they won't all end up dumped in one placeóruining one 'hood, while others do not take their share. It's really quite a simple solution. And it's not about private property. People are trying to stop facilities from coming on land that they don't own. That's not their choice to do.

Author

DonnaLadd

Date

2005-02-11T16:47:38-06:00
ID

77903

Comment

You seem to be very crafty at dodging my question. I simply asked: "Is it wrong for the average middle class person to worry about his property value falling?" Also you seem to cotradict yourself: In one sentence you say that if people will get more educated on how to mainsteam them into their communities...and then the very next sentence you talk about how they "ruin the hood". So which is it? Are these facilities harmful to a neighborhood or not? As far as private property, unless the land is 16th Section then SOME private individual owns it and it IS their choice not to allow it on thier property. As I asked, please answer my question about property values and the average person.

Author

RightonTarget

Date

2005-02-11T16:55:06-06:00
ID

77904

Comment

then the very next sentence you talk about how they "ruin the hood". So which is it? Are these facilities harmful to a neighborhood or not? Right, please read what I wrote before you start the accusations. I said they ruin a hood -- IF THEY ALL GET DUMPED IN ONE PLACE, rather than being spread around. Come on. Pay attention. I'm truly just not going to respond to you again if you try to go in and re-write what I say. It's a waste of my time. As for your other question that I'm, er, dodging, of course people have the right to be concerned about anything they want. We're not advocating governmental mind control here. But I've already addressed that issue: they won't ruin any one particular community's property values if they are spread around fairly. It's only when they are all concentrated in one area that they cause problems. Now, I will officially stop repeating the same thing I've said already before I make myself dizzy.

Author

DonnaLadd

Date

2005-02-11T17:58:24-06:00
ID

77905

Comment

I've always thought that an honest debate of the issue has to take note of the fact (I'm betting it is) that property values in a community in which a center (such as those written about) is placed will decrease. As such, it is only natural that owners in a potentiall affected neighborhood will protest - at least as far as self-interest rules. But the other side of the debate is although self-interest is at play and property values wil decrease, it is "fair" to force the into one corner of the city just because the particular targeted community doesn't have the political clout, finances, and/or community orginazation to fight the placement of such a center? I have to think it comes down to how an individual balances his self-interest in protecting property values against the overall fairness to a city/community in placing them in one area. To many in America with our individualistic attidutes and steadfast adherence to individual property rights, compromising the ability of a particular community to fight off placement of such centers (by "fair share" legistlation) is unacceptable on principle. I'm not so sure it should be considered unacceptable on principle. Moreover, I'm not sure why it cannot be considered a rational, reasoned response to city-wide property management.

Author

MAllen

Date

2005-02-11T18:53:43-06:00
ID

77906

Comment

I would say it is unacceptable based on your principal. I (rightly or wrongly) am a steadfast believer in individualism and not communal values. Another possibility is that these centers are on strict budgets, and therefore must keep spending within a certain range. It might be that these centers cannot AFFORD to purchase land in the higher class areas of town. Certainly property on Monument street would have a better price than Ridgewood rd, correct? Another broader question for you ladd, is, what are your thoughts on individual property ownership? I (perhaps wrongly) sense that you might not be all for that concept. Get back with me as time permits ;)

Author

RightonTarget

Date

2005-02-12T14:38:49-06:00
ID

77907

Comment

Let me clarify, I do not believe in government imposed communal values. I have no problem with the private sector helping the less fourtunate, i think that is a responsibility.

Author

RightonTarget

Date

2005-02-12T14:41:36-06:00
ID

77908

Comment

You know what they say assuming does, Right. You're proving the old saying true. ;-) I'm all for individual property ownership, Right. That's rather a silly question. Allow me to state again: I am not a communist, or a socialist or even a Democrat. I am a progressive, populist writer and entrepreneur who believes in local businesses and true free enterprise, not that the government should control the means of production. I have many libertarian ideals, although I am not a libertarian because corporations and businesses and individuals do not self-regulate often enough to make it work for our society. Maybe some day, but we're a long way from that.

Author

DonnaLadd

Date

2005-02-12T14:44:52-06:00
ID

77909

Comment

Oh, and I should add that I do not even believe in stealing software because I believe strongly in intellectual property rights of individuals. I'm downright Republican on that issue. On that topic, it has tickled me that a couple angry Republicans in the community have gotten bent out of shape and offended at me when I asked them not to steal stories and calendar listings off our Web site and then use them for their own personal/financial gain. I guess that think we're all one big, happy commune here.

Author

DonnaLadd

Date

2005-02-12T14:49:26-06:00
ID

77910

Comment

"Another possibility is that these centers are on strict budgets, and therefore must keep spending within a certain range. It might be that these centers cannot AFFORD to purchase land in the higher class areas of town. Certainly property on Monument street would have a better price than Ridgewood rd, correct?" Right on: great point, and I don't know how to respond to it except to say that if a community center could not afford to be in, say, Eastover, then in shouldn't be - in spite of "fair share" legislation. But if there were "fair share" legislation, and a particular facilty could afford to be in Eastover, and Eastover was the only neighborhood left in Jackson without one, then maybe they should there. The point you raise though, is definitely one of concern. And BTW, I don't even know if I support "fair share" legislation - don't know enough yet about it and I'm just talking it through with you fine folks.

Author

MAllen

Date

2005-02-12T15:16:11-06:00
ID

77911

Comment

BTW, it's worth saying that I'm not sure I support it, either. What's more important is to get communities to realize that it is a good idea to be willing to share the load -- for reasons we've already stated, and because, well, it's the right thing and the Bible said to "be in solidarity with the poor." ;-)

Author

DonnaLadd

Date

2005-02-12T15:26:39-06:00
ID

77912

Comment

Perhaps some sort of zoning ordinance stating that two facilities may not be closer than X amount of feet. But then that gets back into government intervention, so i dont really have an answer either. BTW i grew up on Eastover and I hear that one acre (vacant) lots are now fetching about a million bucks.

Author

RightonTarget

Date

2005-02-12T19:01:51-06:00
ID

77913

Comment

After thinking about it, I don't quite see how the concern over property values jibes with being anti-communal. In most NIMBY cases, it's about a neighborhood trying to stop something from putting put on land THEY DON'T OWN. Using non-communal/anti-government intervention line of thought, it seems logical that it would be be none of their damn business what service has purchased property to go in their neighborhood. Nor their business if someone parks cars in their yards. Or, for that matter, opens a porn shop. Sure, their property values might go down, but isn't private ownership and decision-making the only thing that matters? Or, maybe not.

Author

DonnaLadd

Date

2005-02-13T16:40:14-06:00
ID

77914

Comment

It also seems to be an insult to Eastover residents to assume that not a nary one of them would sell a piece of property for a lesser price in order to help people, or be "in solidarity in the poor," to quote Proverbs again. A lot of people find that their own self-interest goes much further than feeding their own greed.

Author

DonnaLadd

Date

2005-02-13T16:41:34-06:00
ID

77915

Comment

"It also seems to be an insult to Eastover residents to assume that not a nary one of them would sell a piece of property for a lesser price in order to help people, or be "in solidarity in the poor," to quote Proverbs again. A lot of people find that their own self-interest goes much further than feeding their own greed." Good point. I should clarify that I didn't mean to imply that no one in Eastover would be in favor of "fair share" legislation or take an action, such as providing property, that would coincide with the intent and goal of "fair share" legislation. I just picked Eastover off the map because it is the wealthiest neighborhood in town, at least by reputation, and if the ability of a center to afford an area is a concern, it would definitely be concern in Eastover, where I would guess residential property value is the highest in town.

Author

MAllen

Date

2005-02-13T16:52:08-06:00
ID

77916

Comment

Well, neighborhood covenants (which my neighborhood is VERY lax in enforcing) prevent a lot of things like that from being erected, along with parked cars and porn shops. Covenants are signed voluntarily at the time of purchase, so even if an philanthropic individual was willing to donate their property, the covenants would not allow it. Unfourtunately Eastovers covenants have lapsed, sooooo if you can find someone who wants a a $2 million tax write off, i suppose it might work.

Author

RightonTarget

Date

2005-02-14T12:15:25-06:00
More stories by this author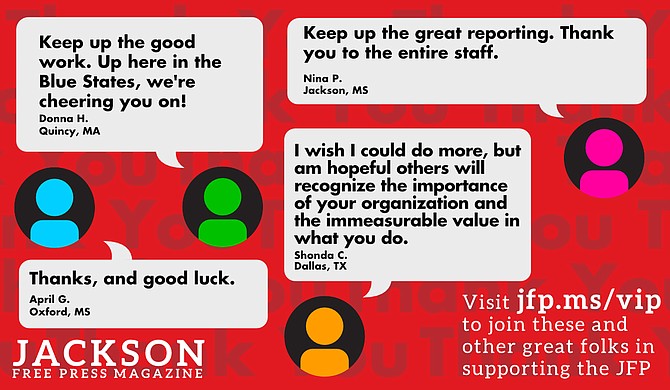 Thanks to all our new JFP VIPs!
COVID-19 has closed down the main sources of the JFP's revenue -- concerts, festivals, fundraisers, restaurants and bars. If everyone reading this article gives $5 or more, we should be able to continue publishing through the crisis. Please pay what you can to keep us reporting and publishing.