Norm Rush will never forget his first. In the most soulful baritone voice this side of Barry White, he imparts every detail. Rush positively glows as he recounts that one sacred moment of passion when the light came on and the world made sense. He was 19, working at the well-regarded Lily Marlene's Restaurant at Church Street Station in Orlando, Fla., when renowned sommelier and wine expert Reid Rapport introduced him to a luscious, leggy 1966 Haut-Brion. "I can still smell it and taste it after all these years," he said in a voice as luscious as that Bordeaux beauty. (My friends say he's "dishy," the tall, dark and handsome type, but I'm a married woman. I don't notice that kind of thing.)
"I've had the opportunity to drink that same wine on several occasions since then, and every time … BOOM … it takes me back to that moment," he exclaims. "It's aged a bit, but still phenomenal. I may be a wine geek, but I believe it's important for anyone who's ardent about what they do to have that magic moment."
Finding the magic moment to interview Rush was tricky. When I called, he had just returned from Europe and was leaving for California the next morning. He would be back on Tuesday, but he was hosting a wine-tasting in Winona that evening. He wasn't really sure an interview was a great idea. "I'm more of a fly-under-the-radar-kind of guy. Just promise me it won't end up like that Michael Jackson debacle," he teased. I promised to keep it dignified, and we agreed to meet at my restaurant for a working dinner.
Norm Rush, wine broker extraordinaire and owner of Beau Mad Wine and Associates for the past five years, is the state's leading wine expert. Rush, 46, is the only exclusive wine broker in Mississippi. He is certified by the World Court of Master Sommeliers and the Society of Wine Educators. According to Scott Sutherland, wine director for the Beau Rivage Hotel and Casino in Biloxi, "Norm Rush has single-handedly raised the bar for the caliber of wine in Mississippi. He is a one-man operation with the strongest wine portfolio in the state." Scott Jackson, guild-certified sommelier and manager of Grand Casino's fine dining restaurant, L.B.'s, agrees: "Thanks to Norm, there are now wineries shipping to Mississippi that serious collectors all over the world are scrambling for. Some of his wines aren't available anywhere else in the Southeast."
As a broker, Rush's job is to convince winemakers that he is knowledgeable enough to intelligently and passionately represent their product. Enticing wineries such as Saddleback, Siduri, Hartwell or Flowers to sell to a new market is not easy, but Rush proudly lists those lines on his portfolio. "Wine-makers are artists, and they are not going to turn their product over to just anyone," Jackson says. "These wine makers are selling every ounce of 'juice' they make, so they do not need to sell to a small market like Mississippi."
Once the wine-makers are won over, the Mississippi Office of Alcoholic Beverage Control has the wine shipped. "For years, it's been fashionable to trash the state, but they will get you anything you want. I've worked with Florida, Tennessee and Louisiana, and Mississippi provides superior service, organization and professionalism," Rush declares.
Many Jacksonians have an insatiable desire to learn more about wine, but no one will ever know everything. "Even seasoned winemakers with 30 or 40 years of experience are surprised sometimes," Rush explains. "As they pick the grapes, they predict a poor vintage, and then … BOOM … magic in the barrel." Generally speaking, the better the health of the grapes, the better the wine, but there are different things the wine-maker can do to produce excellent wines in poor vintage years. "Only a bad wine-maker can make a bad wine out of a fantastic vintage. It takes a great wine maker to make a great wine out of a difficult vintage. Often great values can be obtained for well-made wines in a declared poor vintage year."
At dinner, we opt for Thai salmon cakes loaded with lemongrass and chicken satay with peanut sauce. Appropriately, Rush selects the wine. As we take our first bite, Rush pronounces the 1998 Handley Pinot Noir he has chosen "beautiful, perfect texture." He continues passionately, "The wine just kicks the lemongrass … BOOM … it explodes with this wine … you want to be able to taste the wine, taste the food and have them work together."
The Pinot Noir is also dazzling with the peanut sauce. It is truly one of the most versatile red grape varietals. When you taste a Pinot Noir, notice how the high acid and low presence of tannins make your mouth water. Meaty, oily fish are also ideal with Pinot Noir, depending on the method of preparation. For a good lesson in wine pairing, take a salmon filet, cut it in half, poach one side and grill the other. If it's poached in court bouillon, it will need a full-bodied white wine like a crisp Chardonnay. If it's grilled, and has a little smoke influence, a Pinot Noir is perfect. If you serve a bigger red with higher tannins, the wine will taste metallic and fishy.
To demonstrate a wine high in tannins, Rush had me try a Guenoc Cabernet Sauvignon. Rather than making my mouth water, like a Pinot Noir, it actually dries out my mouth. That Cabernet would pair beautifully with a grilled rib eye. But take that same piece of meat and roast it for prime rib, and a Pinot Noir is the classic pairing. The most versatile white wine for food matching is German Riesling. The top restaurateurs in the country such as Charlie Trotter, Thomas Keller and Emeril have rediscovered the beauty and versatility of Riesling. "It fell out of favor in the '70s and '80s with the cheap, sweet German wine craze, but Riesling is a phenomenal food wine," Rush says.
Rush doesn't just sell restaurateurs wine. He helps them develop an award-winning wine program. In his spare time, he instructs culinary students, participates in charity wine tastings and trains restaurant staff in proper wine service. "Education is what I've built my business around," he says earnestly. Rush stays abreast of current trends through regular trips to University of California-Davis, but his strongest advice to students of wine is to "taste, taste, taste. Essentially, I get paid to drink for a living, which is not a bad thing."
Rush sponsored two sommelier certification programs by The World Court of Master Sommeliers. Typically these programs are held in major markets like San Francisco or New York, but people from all over the country came to Silver Star Casino in Philadelphia to take the courses, including Samantha Brennan from the New Orleans restaurant dynasty.
"The wine industry is finally catching up with the food industry in Jackson," Rush says.
This vino virtuoso is most proud of his ability to convince numerous living legends of the wine world to journey to Jackson, including Doug Frost, who is both a Master Sommelier and Master of Wine. In the service of wine, the Master Sommelier Diploma is the ultimate professional credential held by only 104 people worldwide. The qualification of Master of Wine represents the highest level of educational achievement for the wine industry and is held by only 236 people.
Other guests have included Clive Coates, MW, another leading wine authoritiy and Norm's mentor, Reid Rapport, who later became the wine buyer for Walt Disney World and president of The Sommelier's Guild of Florida. Michael Broadbent, MW, one of the world's great wine gods and chairman of Christie's International Wine Department and his son, Bartholomew, who is largely credited for the renaissance in Port and Madeira, have both participated in Jackson wine events.
On the night we met for dinner, Rush had just returned from a wine tour of Bordeaux, Portugal and Madeira with the Broadbents. Rush was invited along to help blend Bartholomew's latest port. The tour began in Paris with dinner at Le Fermette MarBeuf 1900 where they had their choice of chateaubriand with morels, whole grilled turbot with béarnaise or saddle of lamb with Choron sauce. After taking a bullet train to Bordeaux, they lunched at Chateau laBrede, a moated castle owned by the Montesquieu family, descendants of Baron Charles Louis ne Secondat Montesquieu, Frances' most famous philosopher. Dinner was at Claude Darroze, an excellent two-star restaurant in Langon, where gastronomy is a religion and a vocation.
When asked his opinion of Rush's wine knowledge, Michael Broadbent says, "Unequivocally, Rush is, and has been for long time, at the leading edge of wine in Mississippi." While in Paris, the three connoisseurs stayed in the heart of the Latin Quarter at the legendary L'hotel Guy Louis DuBoucheron, a plush four-star hotel where international celebrities such as the Rolling Stones stay when in Paris. Rush had met the owner, Guy Louis DuBoucheron, a French actor of some note, while working in Orlando in the early 1980s. DuBoucheron walked into the restaurant wearing a Las Vegas-beaded jacket and a gold-plated cowboy hat with boots to match. Rush turned him on to some great California wines that were popular at that time, and they became fast friends. This bibacious businessman will not mention the names of the wines, because he does not represent them. "I don't even want to represent them, they're old school, I want to be fresh, yo, yo, yo," he says in his best Eminem impersonation.
While we feast, one of my waiters dashes over to query Rush about what appear to be shards of glass in a customer's bottle of Newton Claret, a Bordeaux-inspired blend known in the United States as Meritage (rhymes with heritage). Immediately, Rush suspects tartrate crystals, also known as "wine diamonds." In Europe, these crystals are embraced as a sign that the wine is natural, but American consumers are less enthusiastic. The crystals are simply cream of tartar, a byproduct of winemaking, which is used as a key ingredient in baking powder. If you don't want them in your glass, simply stand the bottle upright for an hour and the diamonds will sink to the bottom.
I could sit here and listen to Norm talk all night, but Norm needs to pack. The next morning, he's headed to South Africa, which will complete his tour of every major wine-producing region in the world. The last customers left two hours ago. My waiter and manager are trying hard not to glare at me. We start to crack jokes about taking navel shots; it is time to go. As Thomas Becon said, "For when the wine is in, the wit is out." And we were out.
More like this story
More stories by this author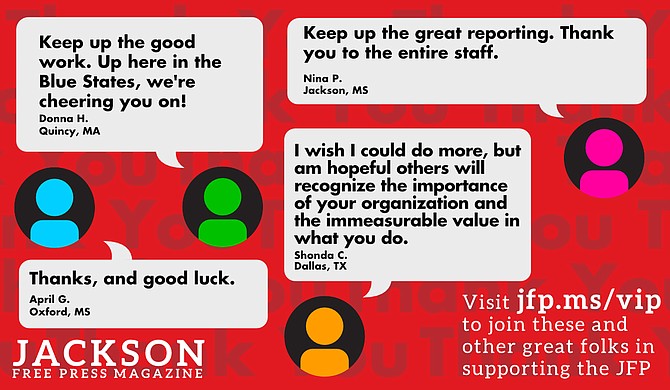 Thanks to all our new JFP VIPs!
COVID-19 has closed down the main sources of the JFP's revenue -- concerts, festivals, fundraisers, restaurants and bars. If everyone reading this article gives $5 or more, we should be able to continue publishing through the crisis. Please pay what you can to keep us reporting and publishing.