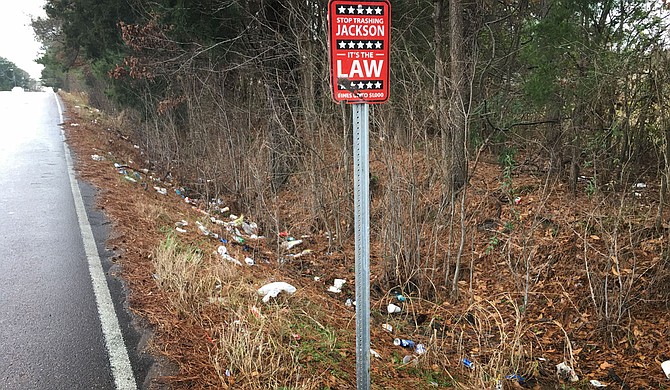 The City of Jackson put a sign on West Highland Drive saying those who throw trash beside the street will a $1,000 fine. But it seems not to be working. Photo by Kayode Crown
Stories this photo appears in:
City & County
"(Illegal dumping) poses a big problem in the city of Jackson," Ward 6 Councilman Aaron Banks acknowledged at the Feb. 2 council meeting. "As soon as we organize cleanups to ...