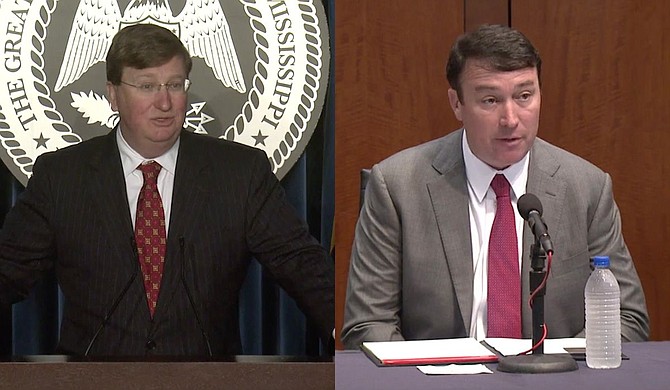 Mississippi Gov. Tate Reeves (left) and Department of Public Safety Commissioner Sean Tindell announced an initiative on July 14 to increase State of Mississippi law enforcement presence in select parts of the capital city, following the passage of two bills that expand the jurisdiction of state law enforcement entities here. Photos Courtesy State of Mississippi
Stories this photo appears in:
City & County
In a significant increase to the State of Mississippi policing footprint in the capital city, the Capitol Police will now extend its jurisdiction over the Capitol Complex Improvement District, Gov. ...