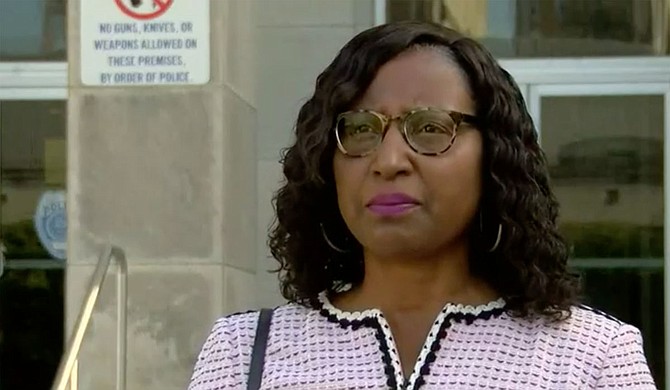 Lisa Ross, attorney of the family a minor a Jackson police officer allegedly propositioned, held a press conference accusing the City of Jackson of an inadequate response to the accusation. He was released on a Saturday with an unsecured bond. Screencap courtesy WLBT
Stories this photo appears in:
City & County
Recently, at a press conference Mayor Chokwe Lumumba said that none of the "outside agitators" who opposed the disarming of Jackson's overwhelming black population cared enough about the issue of ...