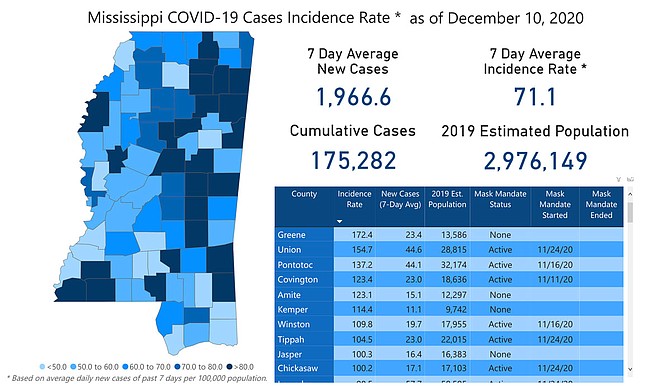 Gov. Tate Reeves warned of an intensifying COVID-19 crisis on Wednesday, signing a new executive order intended to reduce the social events and parties that the Mississippi State Department of Health warns is driving transmission. Then, hours later, he held a party at the governor's mansion with revelers not distancing or wearing masks. Photo courtesy MSDH
Stories this photo appears in: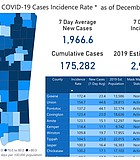 coronavirus
Hours after signing new COVID-19 restrictions and holding a press conference to plead with Mississippians to pitch in to protect the health-care system, the governor held a Christmas party at ...