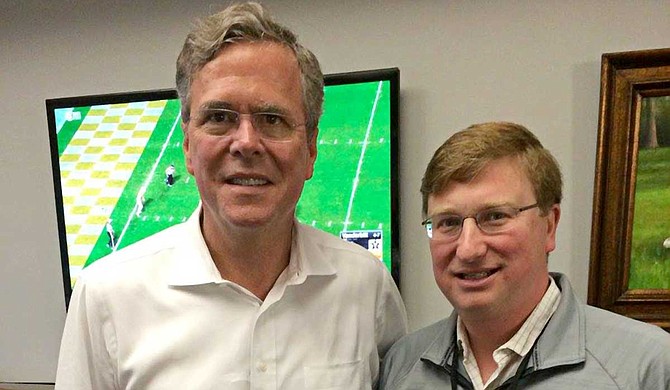 Former Florida Gov. Jeb Bush (left), seen here with Lt. Gov. Tate Reeves (right) at a Mississippi State University game in 2015, is coming to the state next month to help the Republican nominee raise money in his bid for governor. Photo courtesy Jeb Bush/Facebook
Stories this photo appears in: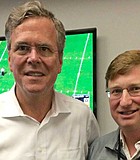 Education
Former Florida Gov. Jeb Bush plans to travel to Belden, Miss., next month to help raise money for the state's Republican nominee for governor, Tate Reeves, at a high-dollar luncheon.