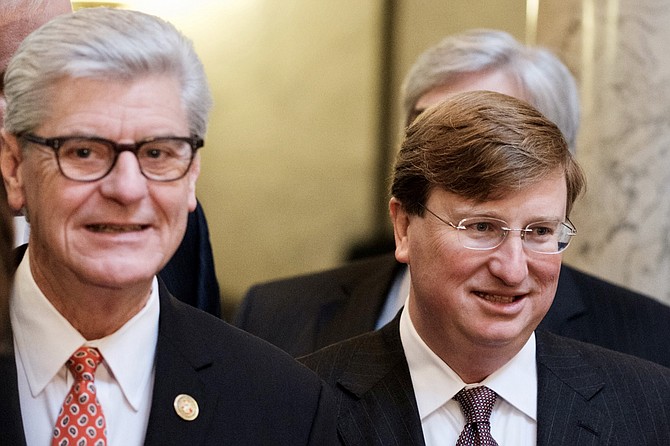 As lieutenant governor, Tate Reeves, right, has supported current Gov. Phil Bryant, left, in his decision to reject over $1 billion a year in federal funds to expand Medicaid access to about 300,000 more Mississippians. That is blamed for closure of rural hospitals. Photo by Ashton Pittman
Stories this photo appears in:
Cover
Tate Reeves pushed typical conservative buttons on his way to primary victory. Tammy Pearson said he spent too much time "relying on his name-dropping of Trump," adding, "This is a ...