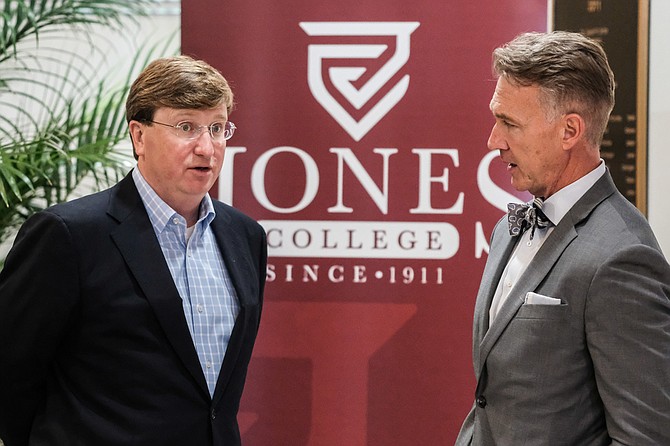 Republican nominee Tate Reeves, the lieutenant governor, spoke with Jones College President Jesse Smith on July 16 after announcing on campus a proposal to invest $100 million in vocational training at Mississippi's community colleges. Photo by Ashton Pittman
Stories this photo appears in:
Cover
Tate Reeves pushed typical conservative buttons on his way to primary victory. Tammy Pearson said he spent too much time "relying on his name-dropping of Trump," adding, "This is a ...