Funmi Franklin forgave the man who abused her when he apologized years later—after reading in this newspaper about her pain from the abuse. "Forgiveness was easy, as I'd done it years before," she writes. Photo by Jae Park on Unsplash
Stories this photo appears in: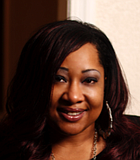 Domestic Violence
A few years ago, I wrote a column evaluating my emotions for never receiving an apology or even an acknowledgement from my abuser for basically hurting me and demolishing my ...