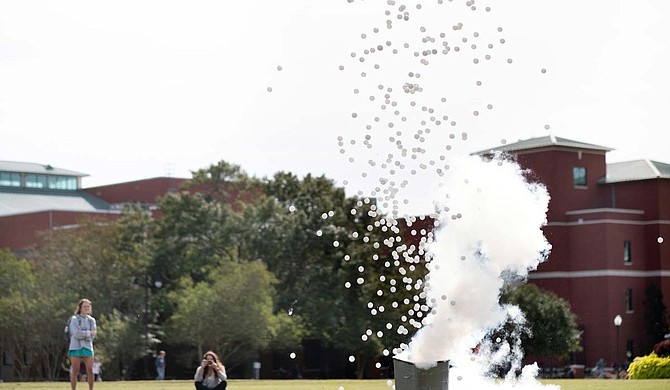 SMACS "Demos on the Drill Field" event will present chemistry demonstrations including the "screaming gummy bear," multi-colored flame tests, a liquid nitrogen cloud and an eruption of ping pong balls. Photo courtesy Megan Bean/MSU
Stories this photo appears in: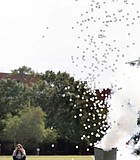 Education
The Student Members of the American Chemical Society at Mississippi State University is planning a series of activities in honor of National Chemistry Week, which begins on Saturday, Oct. 19. ...