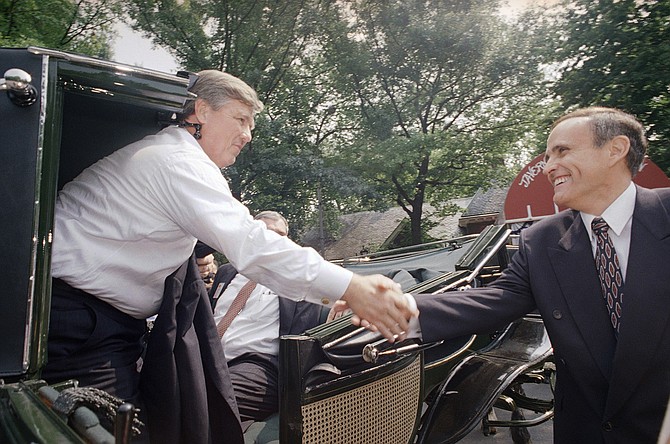 New York City Mayor Rudolph Giuliani, right, shakes hands with Haley Barbour, chairman of the Republican National Committee. Now, Giuliani is Donald Trump's attorney, and Kurt Volker, an associate at Barbour's lobbying firm, BGR Group, are central figures in a presidential impeachment inquiry. (AP Photo/Joseane Daher)
Stories this photo appears in: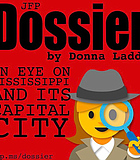 City & County
Power brokers like former Mississippi Gov. Haley Barbour and former U.S. Senate Majority Leader Trent Lott can always find a sympathetic, or least non-questioning, ear back in the Magnolia State.