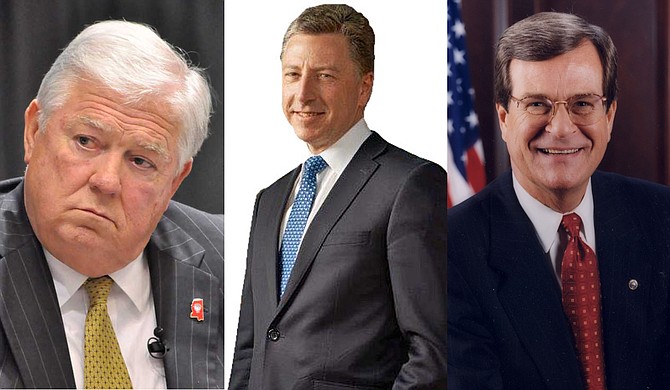 Former Mississippi Gov. Haley Barbour, left, who co-founded a lobbying firm tied to former U.S. diplomat Kurt Volker, center. Former U.S. Senate Majority Trent Lott of Mississippi has lobbied for a Russian Bank and Saudi Arabia in recent years. Barbour photo by Trip Burns; Volker photo courtesy BGR Group website; Lott photo courtesy U.S. Senate.
Stories this photo appears in: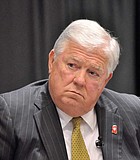 National
A key figure in Trump's impeachment inquiry has an ongoing and paid association with lobbying firm BGR Group, started by former Mississippi Gov. Haley Barbour, as well as a paid ...