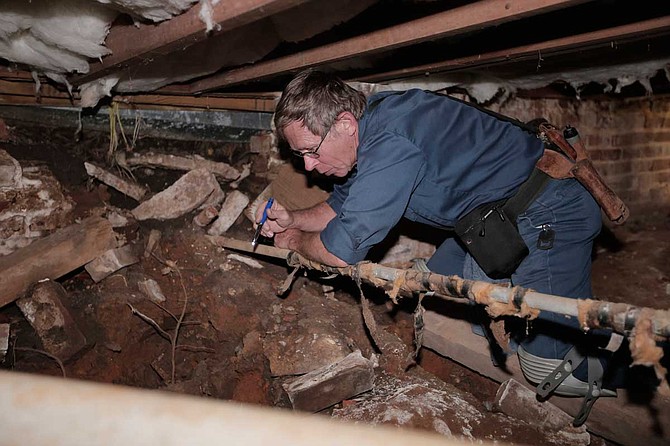 Rick Eades climbs under the foundation of city reporter Tim Summers Jr.'s rental home to check the conditions of the pipes. Photo by Imani Khayyam.
Stories this photo appears in: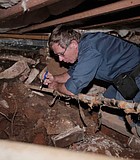 City & County
The City of Jackson is getting $1.8 million in federal funds to clean up lead-based paint and other home health hazards in the city.