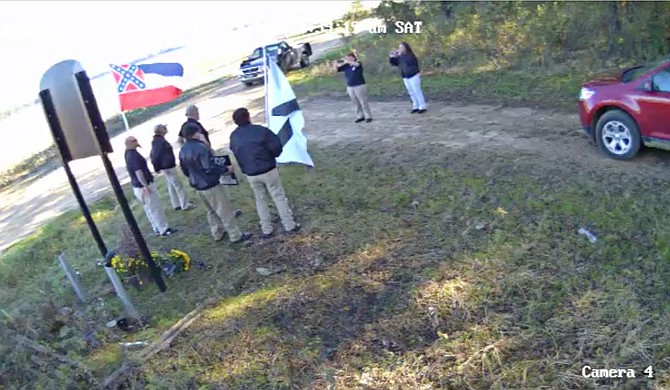 White supremacists filmed a video around the Emmett Till memorial on Nov. 2, 2019. Image courtesy of the Emmett Till Interpretive Center.
Stories this photo appears in: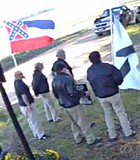 Justice
A small clan of white supremacists unintentionally helped a Mississippi anti-racism organization raise more than $30,000 in just six days after filming a propaganda video around the memorial of Emmett ...