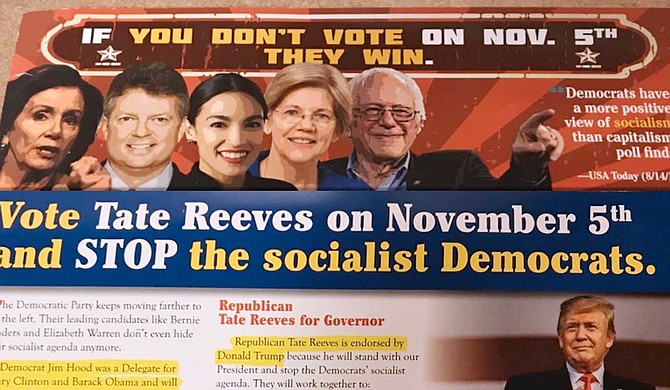 The Mississippi Republican Party is red-baiting about socialism, with photos of national figures unrelated to the state, in its push to elect Lt. Gov. Tate Reeves as governor. States like Kentucky are using the same old "socialism" playbook in their races against Democrats. Photo by Donna Ladd
Stories this photo appears in: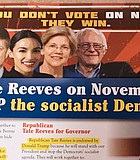 Politics
Republicans are already sending out glossy mailers warming up the crowd in Mississippi and other southern states to the necessity of electing Trump apologists and enablers—that is pretty much what ...