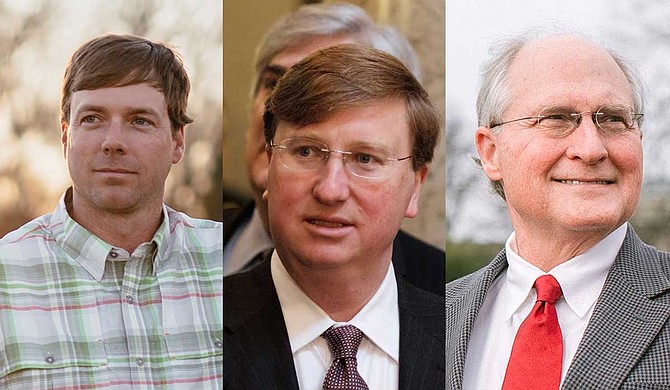 Spokesmen for state Rep. Robert Foster (left), Lt. Gov. Tate Reeves (center) and former Mississippi Supreme Court Chief Justice Bill Waller Jr. (right) all confirmed that the candidates will participate. Photos courtesy Robert Foster Campaign/Jamie Johnston/AP courtesy Waller
Stories this photo appears in: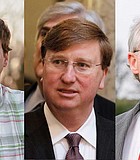 Politics
The three Republican candidates for Mississippi governor have agreed to a televised debate two weeks before the primary.