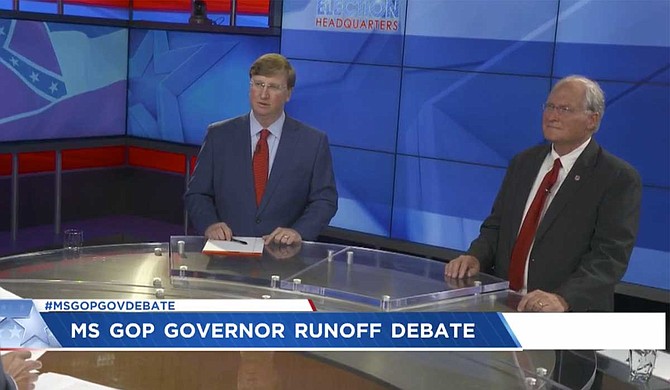 Lt. Gov. Tate Reeves said he and Bryant have been in step up to 98% of the time on big issues, including restricting abortion. Retired Mississippi Supreme Court Chief Justice Bill Waller Jr. offered a longer list, saying lines at driver's license offices have been too long and the state crime lab has received too little money. Photo courtesy WJTV
Stories this photo appears in: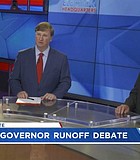 Politics
Two Republicans running for Mississippi governor were asked during a televised debate Wednesday night to name one disagreement they've had with current Republican Gov. Phil Bryant.