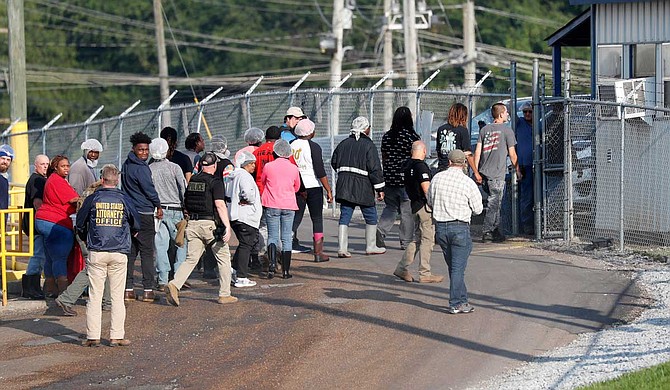 Workers filled three buses—two for men and one for women—at a Koch Foods Inc. plant in tiny Morton, 40 miles (64 kilometers) east of Jackson. They were taken to a military hangar to be processed for immigration violations. About 70 family, friends and residents waved goodbye and shouted, "Let them go! Let them go!" Later, two more buses arrived. Photo by Rogelio V. Solis via AP
Stories this photo appears in: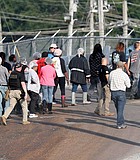 Immigration
U.S. immigration officials raided numerous Mississippi food processing plants Wednesday, arresting 680 mostly Latino workers in what marked the largest workplace sting in at least a decade.