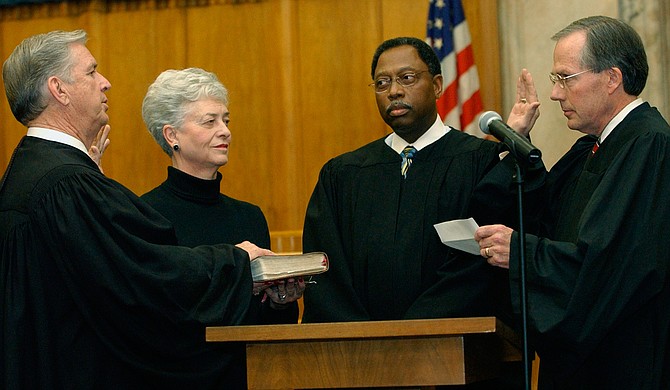 Charles Pickering, left, recites the oath of office, as he is sworn on to the 5th U.S. Circuit Court of Appeals on Friday, Jan. 16, 2004, at the federal courthouse in Jackson. Giving the oath is fellow Appeals Judge Rhesa Barksdale, right, while Pickering's wife, Margaret Anne Pickering and Judge Henry T. Wingate watch.
Stories this photo appears in: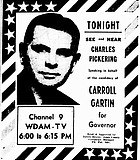 National
By late January 2003, White House attorney Brett Kavanaugh's frustration grew as he and other White House lawyers struggled to correct course on the narrative surrounding the 5th U.S. Circuit ...