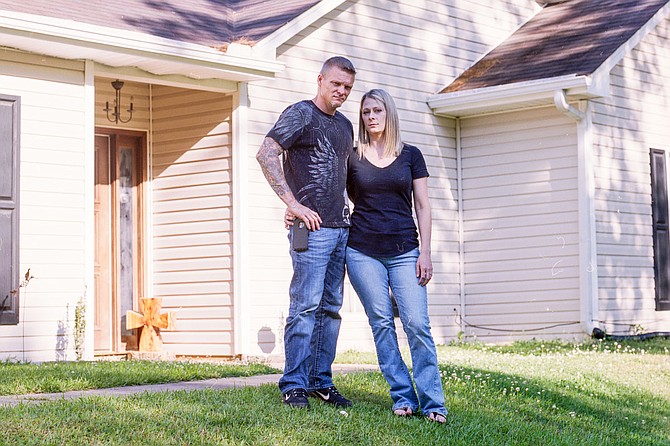 Kristina Ivey, right, met her husband-to-be while visiting someone else at the Common Bond Recovery Center in South Jackson. She was already a recovering drug addict.
Stories this photo appears in:
Cover
Benny Ivey met former Vice Lord and prominent drug dealer John Knight at a June people's assembly at New Horizon Church on Ellis Avenue, and the two bonded as they ...