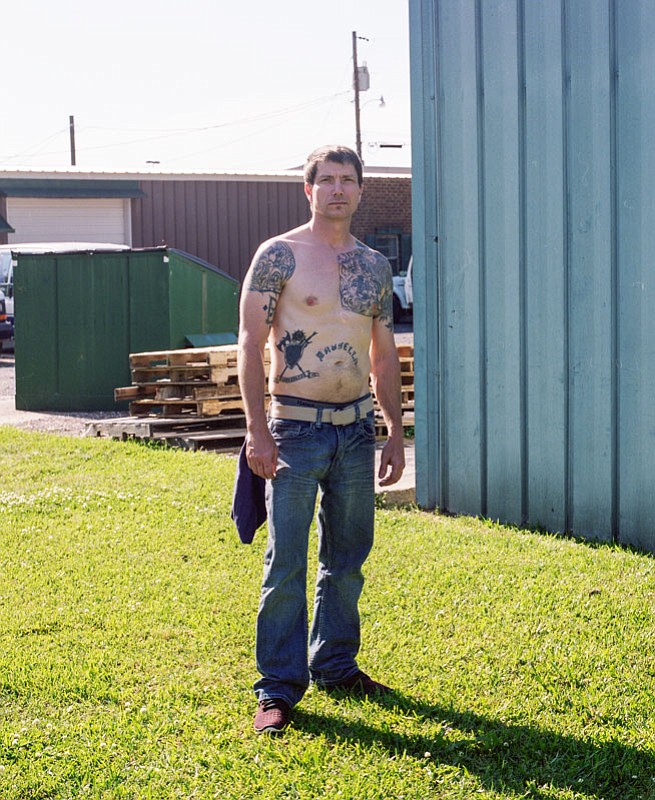 Chris Dennington grew up in South Jackson and was an addict since age 13. He joined the Aryan Brotherhood when he was 19 in prison, but rejects racist ideology now.
Stories this photo appears in:
Cover
Benny Ivey met former Vice Lord and prominent drug dealer John Knight at a June people's assembly at New Horizon Church on Ellis Avenue, and the two bonded as they ...