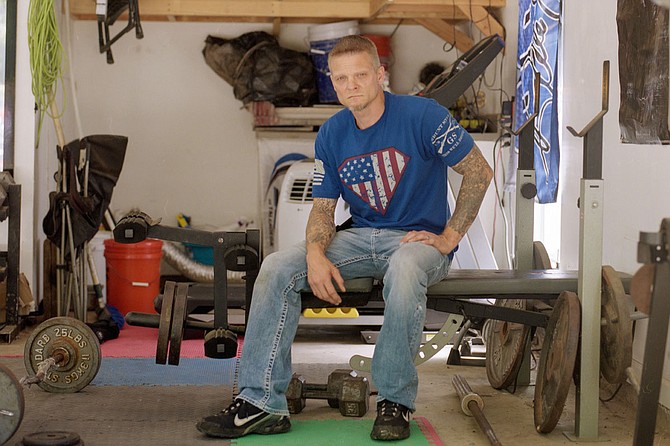 Benny Ivey gets up as early as 4 a.m. to work out in his garage on "Ivey Hill" in Rankin County. He never thought he would have a home, much less a garage.
Stories this photo appears in:
Cover
Benny Ivey met former Vice Lord and prominent drug dealer John Knight at a June people's assembly at New Horizon Church on Ellis Avenue, and the two bonded as they ...