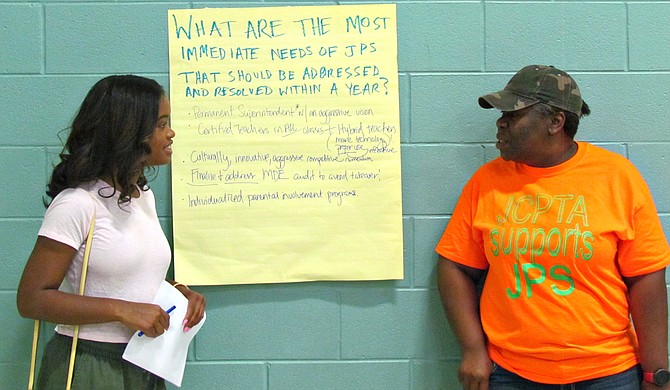 Murrah High School student Maisie Brown (left) and Michelle Henry of the Jackson Council PTA (right) talk at the People's Assembly on Jackson Public Schools' bond referendum on July 17.
Stories this photo appears in: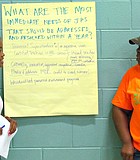 City & County
There's never a slow news week in Jackson, Miss., and last week was no exception. Here are the local stories JFP reporters brought you in case you missed them.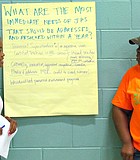 City & County
Teachers, students and Jackson Public Schools board members filled the community center in Jackson on July 17 for a people's assembly in support of the upcoming $65-million bond referendum.