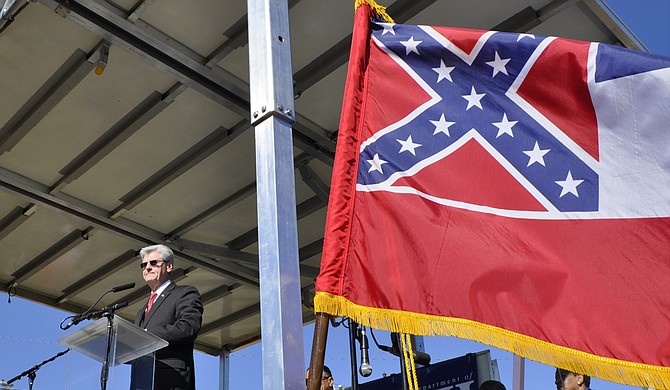 Gov. Phil Bryant told the U.S. Supreme Court that Carlos Moore cannot show that the state flag discriminates in the same way that bans on same-six marriage did before declared unconstitutional. Trip Burns/File Photo
Stories this photo appears in: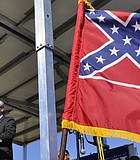 Civil Rights
Offending black citizens is not enough to block the Mississippi flag, attorneys for Gov. Phil Bryant argued to the U.S. Supreme Court this week; they must instead show that the ...