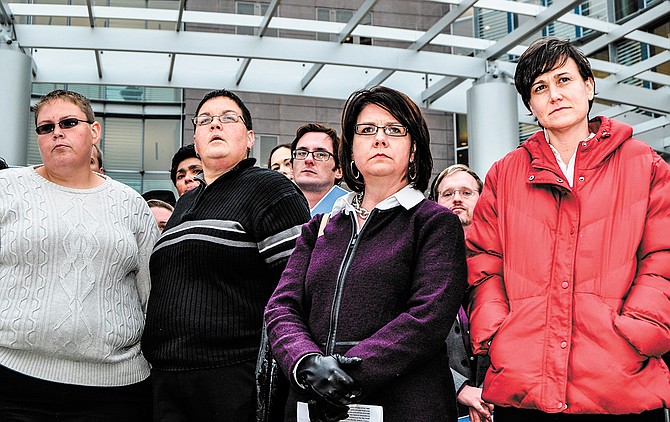 Plaintiffs in the CSE v. Bryant I case—(left to right) Rebecca Bickett, Andrea Sanders, Jocelyn Pritchett and Carla Webb—stand outside the federal courthouse in Jackson after a hearing in 2014. Trip Burns/File Photo
Stories this photo appears in:
LGBT
U.S. District Judge Carlton Reeves wasted no time in reviving the original case that sought to legalize same-sex marriage in Mississippi, after the 5th U.S. Circuit Court of Appeals denied ...