The state is treating mental illness like a common cold or the flu that goes away after a few weeks, but mental illness often lasts throughout a person's lifetime. There is no quick cure for mental illness, but even if there was, most of the Mississippians who need the care could not access it. File Photo
Stories this photo appears in: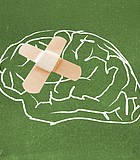 Editorial
All good research shows that locking people away in hospitals is not how to treat mental illness, and while hospitals are needed in some cases for stabilizing people, by and ...