William J. "Bill" Simmons, who ran the racist Citizens' Council for years in Jackson, worked with scientific racists nationally to keep schools segregated and black schools underfunded. He spread fake "science" that black children were inferior to white kids to keep segregation in place. Photo courtesy Associated Press
Stories this photo appears in: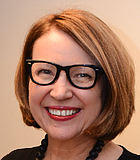 Education
I did not know a federal judge in the 1960s had codified lies about how black children in Jackson were genetically inferior.