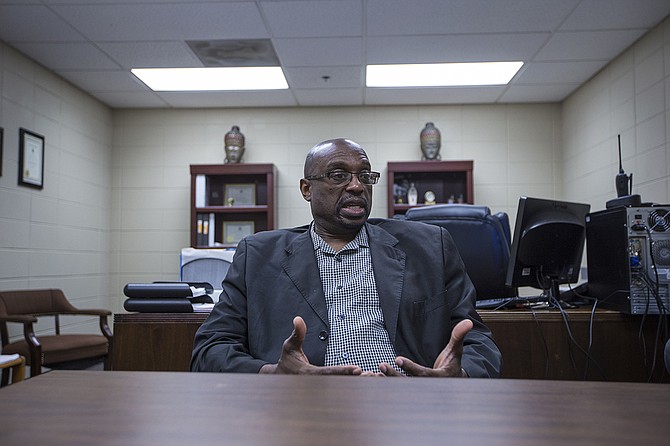 Federal court monitor Leonard Dixon completed his tenth monitor's report on the Henley-Young detention center this year. On a recent visit, Dixon said the facility has made great progress, especially in lowering the number of children housed inside its walls. It's also offering more services.
Stories this photo appears in:
Justice
The Henley-Young Juvenile Justice Center has come a long way since a federal judge issued a consent decree and settlement agreement back in 2012, which required the county to cut ...