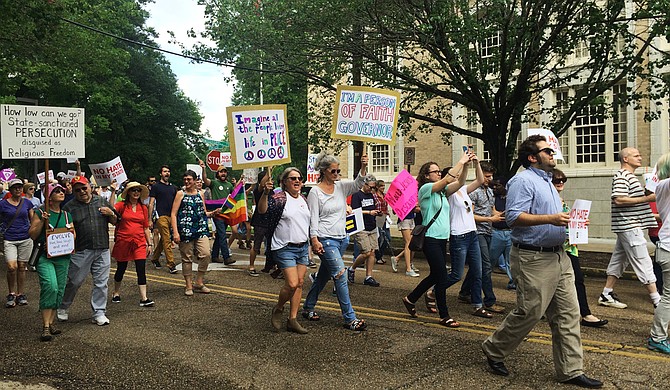 Protesters marched from the Capitol to the governor's mansion on May 1, 2016, in protest of Gov. Phil Bryant signing House Bill 1523 into law.
Stories this photo appears in: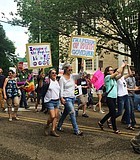 Civil Rights
Anti-discrimination attempts by the City of Jackson figure prominently in Gov. Phil Bryant's latest attempt to convince the courts to allow House Bill 1523 to take effect, despite its potential ...