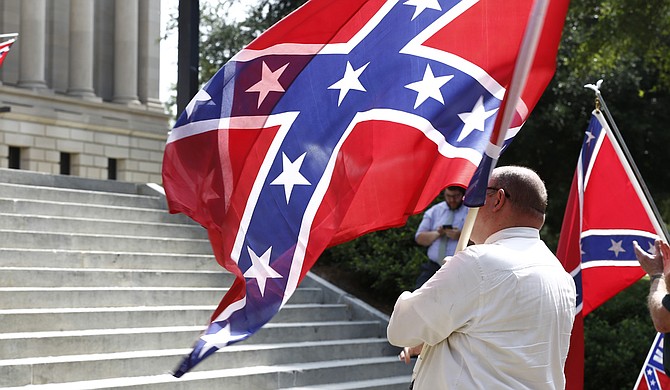 Mississippi has the last state flag featuring the Confederate battle emblem—a red field topped by a blue tilted cross dotted with 13 white stars. The flag has been used since 1894. About two-thirds of the people who voted in the 2001 election voted to keep the design, a margin that roughly reflected the proportion of white to black residents.
Stories this photo appears in: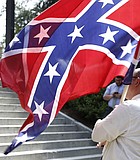 Civil Rights
White supremacists waved the Confederate battle flag amid weekend violence in Virginia, prompting critics to say Mississippi should remove the symbol from its state banner.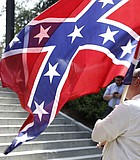 Justice
The Mississippi Declaration of Secession makes no secret of what the Civil War was about: slavery.