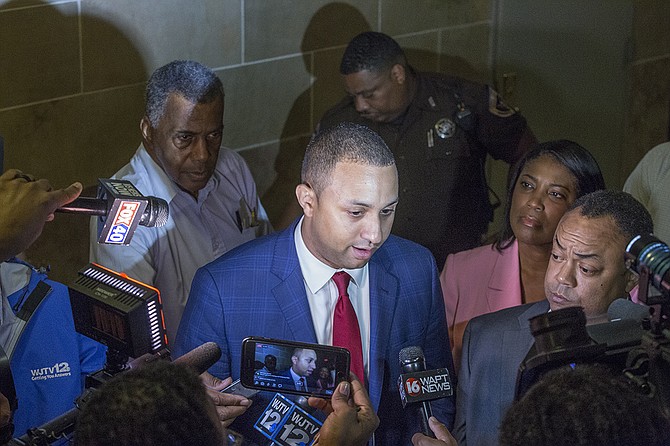 Michael Sterling, Smith's defense attorney, painted Smith as "the kind of district attorney you want" because he didn't ignore the claims of a criminal defendant who felt he was being targeted and even put himself on the line in the process. Sterling spoke with the volume and cadence of a southern Baptist preacher.
Stories this photo appears in:
Crime
The mostly female and predominately black jury raised their hands Tuesday evening to confirm that they unanimously had decided that Hinds County District Attorney Robert Shuler Smith was not guilty ...