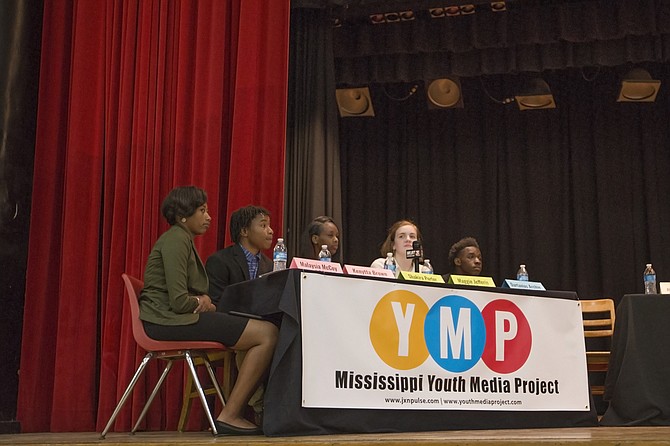 A Youth Media Project media panel asked mayoral candidates at Provine High School questions that dozens of Jackson teenagers helped brainstorm. From left: timekeeper Malaysia McCoy of Jim Hill High School; Kenytta Brown of Lanier High School; Shakira Porter of Wingfield High School; Maggie Jefferis of Murrah High School; and Dartavius Archie of Wingfield High School.
Stories this photo appears in: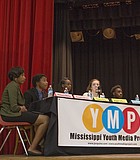 City & County
What does Jackson need? The most often griped-about, joked-about and discussed surface-level fix in this city are potholes.