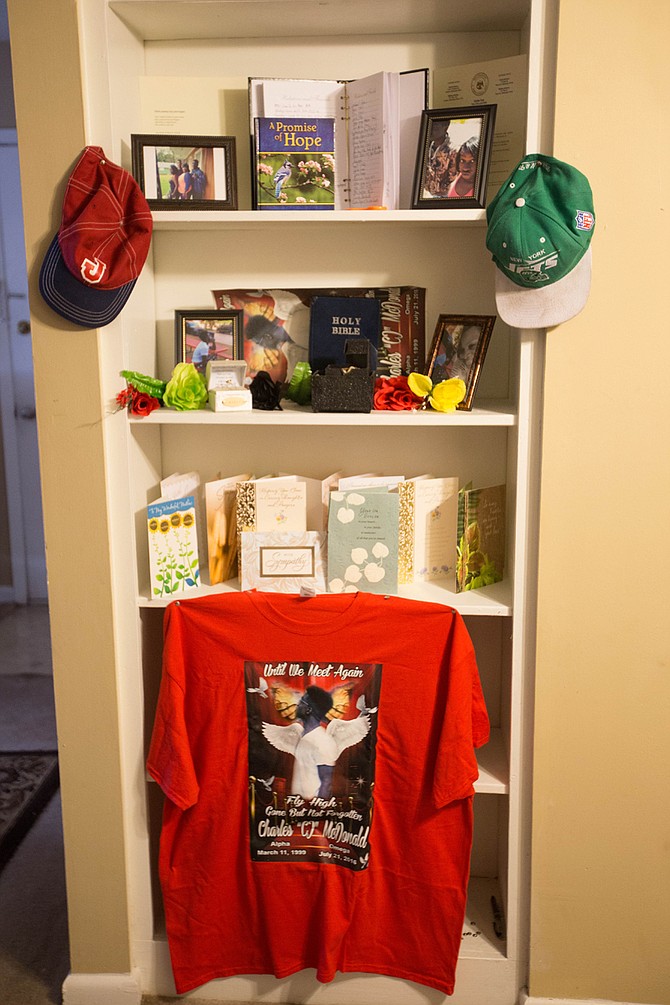 Yvette Mason created this memorial to her son Charles McDonald in the small dining area of her new, one-room apartment, including condolence letters from friends and family. She plans to dedicate an entire room for him if she is able to move into a larger house.
Stories this photo appears in: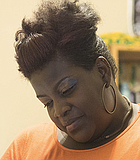 Cover
Yvette Mason hopes that telling her son Charles McDonald's story will prevent others from experiencing her pain by highlighting the lack of resources available to families of troubled youth in ...